Due to quarantine measures in place, some of these destinations might be temporarily closed. Please coordinate with the management or local government before visiting.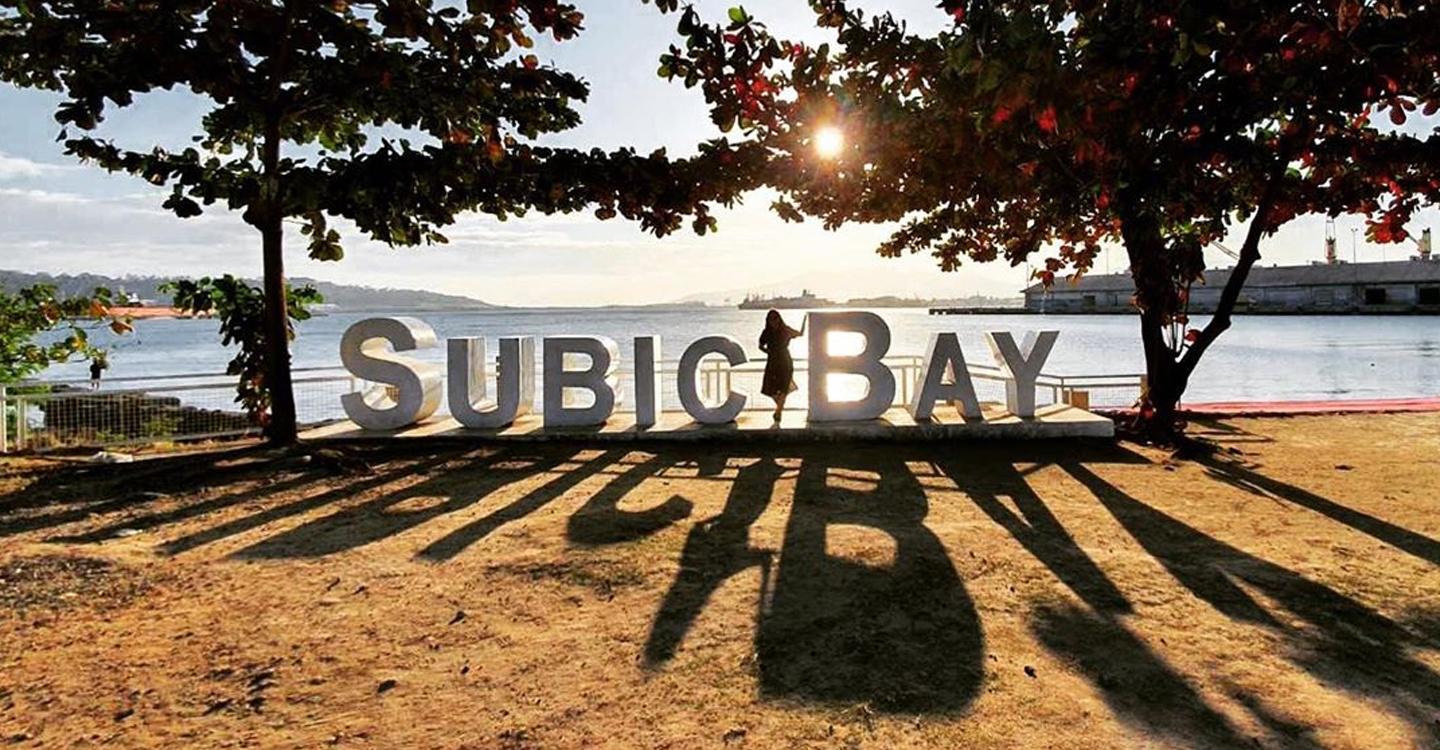 Image: @sirichandesu
Now that almost everyone has been staying at home for more than two months, it is safe to say that missing the outside world is a common feeling. The thought of taking a
roadtrip
to new places or old favorites has never sounded so fun. Just imagine all the wonderful places out there that's waiting for you!
Most people are itching for a getaway that can help clear their minds off everything that's happening, and the perfect place to go to is Subic, Zambales. Besides the accessibility, there are many
tourist spots in Subic
that are worth not just one but two or more visits. From parks that offer stunning sunset views to adventure-filled floating playgrounds, you'll never run out of things to do in the many
tourist spots in Subic
. These attractions may still be closed, but why not start planning now and visit them once they're open once more? Check out these awesome spots in Subic that can surely make up for all your lost summer trips!
Check out this video:
Location: Boardwalk, Subic Bay Freeport Zone
Images: @binibinijubini
Boardwalk Park is where you can get a breath of fresh air and enjoy a serene sunset after being cooped up at home. The sand and peaceful blue waters that accompany the sunset make the place twice as calming and relaxing than it already is. Activities like swimming, sunbathing, or just strolling along the beach are only some of the best things to do in the park. There is also a line of restaurants in the area that can satisfy a hungry tummy after a peaceful day.
YOU MAY LIKE:
If you're planning to stroll along the beach, remember to avoid areas with large crowds and stroll with the same people in your household. The beach has a wide area, so social distancing is attainable. Keep your face masks on and do not wear the same footwear that you wore outside indoors. Before eating in restaurants, be sure to wash your hands thoroughly and see to it that the restaurants follow safety measures.
Location: Sitio Cawag, Subic, Zambales
Image: @angela_redel
Reaching the top of a mountain after a long hike will always be one of the most fulfilling things ever. This is why hiking Subic's very own Mt. Balingkilat should be in your travel bucket list! Standing at a height of 1,100 meters above sea level, the mountain is considered one of the highest peaks in the Zambales Coastal Mountains and Coves Area. Before hiking, you must secure a permit from the chieftain of Barangay Cawag. You will then be assigned a guide and transportation vehicle that will take you to the starting point of your hike. While the hike may be tiring, nothing will compare to the feeling of reaching the peak and enjoying the beautiful view of the summit!
In order to lessen physical contact with other hikers, it is advisable to hike during non-peak hours or days. It is also important to bring disinfectants not only for your hands, but also for your equipment. Wearing a face mask may make breathing a bit difficult, but a buff or headwear can be more breathable. You can also opt for other protective equipment like face shields instead so you can still keep your eye, mouth, and nose areas protected.
Location: Subic Bay Freeport Zone, Zambales
Image: @tina_araneta
Treat yourself to a refreshing swim at Dungaree Beach's crystal blue waters and soft white sand. For an entrance fee of PhP150, you can already enjoy the beach's peaceful waves and cool ocean breeze. The beach has facilities that you can rent the whole day, including Arabian tents, bamboo huts, and pavilions. If you're planning on staying overnight, you can call the Clark Subic Marketing to get the list of special package options. Dungaree Beach also offers jet skis, banana boats, parasails, and other water sports that can take your beach experience to the next level.
Social distancing is also attainable since the beach has lots of areas for guests to roam around. Buy all your necessities like food, sunscreen, and the like before going to the beach to avoid having to buy at stores and touching items that may have been handled before you. Be careful when sharing public facilities like restrooms, plastic chairs, tents, huts, and pavilions. Make sure to disinfect these items before using them and disinfect your hands as well.
Location: El Kabayo Road, Binictican, Subic Bay Freeport Zone
Images: Left, @jericaesmerio; Right, @bellesarcena
Be one with Mother Nature and take a plunge at El Kabayo Waterfalls! Located in the forested area of Binictican, Subic, the place boasts two cascading waterfalls with the first level being 5-feet deep during the rainy season, and the second level being 15-feet deep. You can choose to have a relaxing picnic for Php100 per head or an overnight stay for PhP500 per head. Trekking to see the waterfalls only takes around ten to fifteen minutes from the El Kabayo road, so don't miss the chance to visit!
Since the waterfalls is a relatively remote location, there may not be a need to wear face masks during trekking. It is still advisable to bring one, though. When trekking, stay at least 2 meters away from the person in front of you and only trek with those in your household. Always remember to disinfect your hands after holding on to the hand railings after trekking.
Location: Subic Bay Waters, National Highway, Lower Kalaklan, Olongapo City, Zambales
Images: @inflatableisland
Subic Bay Waters' very own Inflatable Island is here to prove that inflatables can be twice as fun when you're on water! The Inflatable Island is one big floating playground that consists of various playground-like obstacles. What makes the park exciting is the thrill of falling into the water with one wrong move. There's even a 9-meter human launcher where you can be ejected high up in the air! Despite being shaky due to the ocean waves, the slides, swings, and trampolines are safe for all guests. The island is surrounded by more than 20 lifeguards who are more than ready to help you, and life jackets are required before hopping on to the area.
Attractions like the Inflatable Island are commonly jam-packed with tourists, so it's best to visit during non-peak days to minimize interaction with other people. Since playing in the park takes a great amount of energy and body movements, wearing face masks and shields isn't exactly advisable. However, you can always keep yourself protected by avoiding mingling with other guests and choosing a path where there's less people. Besides, there's no fixed route in the park so you can choose to go wherever you want. After playing, remember to thoroughly wash your entire body with soap and water.
Going on trips undeniably does wonders for both the body and the mind, but staying cautious and protected is now more important than ever. Just remember to observe safety measures and you're good to go. Stay safe!
Stay safe as you travel! Make sure to follow social distancing protocols and observe health precautions wherever you go. Have a great trip!