Aside from its
Masskara Festival
,
Bacolod City is also well-known for its delectable dishes
. This is the reason why it's an ideal destination for tourists who want to go on a food trip. If you've already visited the city and thought that you've tasted it all, think again. Aside from
homegrown food spots
offering local cuisine, one can enjoy different flavors from other parts of the world in numerous
restaurants in Bacolod City
. One of them is
Fogo Grill
. Established in 2013,
Fogo Grill
has become a dining destination for people who love Latin American cuisine. It is located in the business district of Bacolod City, making it a place that is difficult to miss.
Check out this video:
Fogo Grill is the only
Latin American restaurant in Bacolod
. According to its owner Rey John Asparin, they decided to put up this kind of restaurant because they haven't seen anything like it. They wanted to bring authentic Latin American flavors to Bacolodnons and at the same time, help local farmers by using local ingredients. Asparin says Fogo Grill is worth visiting because they offer something different other than the usual
comfort food in Bacolod
like chicken
inasal
(roast chicken), spareribs, barbecue, and
cansi
(beef soup in sour broth).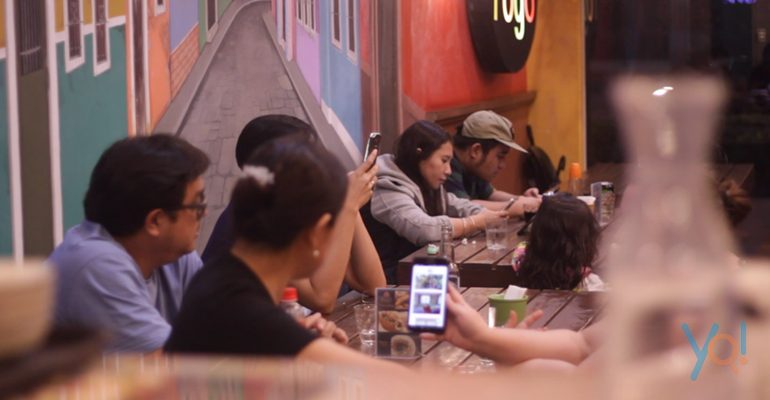 The artsy ambiance at Fogo Grill makes your food trip even more fun. The paintings, lighting, and small details blend together to create a vibrant Latin American atmosphere for diners. You can even borrow Mexican ponchos and native hats for a fun selfie.
Bestsellers and Specialties
Fogo is a Portuguese word which means fire, and their name is only appropriate given the heat and spice that is prevalent in most of their dishes. One of their bestsellers is carnitas (PhP165) which roughly translates to little meats. Carnitas are made by braising or simmering pork in oil until tender. Locals love the flavorful dish with the perfectly seasoned meat. The dish is served with garlic rice and a salad on the side.
The specialty dish of the restaurant is roast pork, which the owner cooks himself once a week. First, he prepares three kilos of roast pork and gravy at home and bring it to the restaurant. Once ready, he will slice the roast pork and put the gravy in it. The flavor of the roast pork is similar to that of
lechon
(roast suckling pig). However, the creamy, slightly spicy sauce sets it apart and creates a flavorful dish. The meat itself is tender to the bite. Roast pork costs
PhP100 per 100 grams
and is only sold on Wednesdays.
Another specialty they offer is quesadillas. Quesadillas (PhP150) are tortillas which are filled with cheese and then grilled. However, their quesadillas not only have cheese but also chicken and beef. This makes it quite a filling dish even if it's just an appetizer.
Other menu items include peri-peri chicken (PhP185), tacos (PhP165), burritos (PhP135), empanaditas (PhP145), blackened spiced dory (PhP160), carne asada (Php185), grilled chicken (PhP165), and Mexican pasta (PhP165).
The food at Fogo Grill allows diners to experience the flavors of authentic Latin American cuisine without traveling far. "Fogo Grill creates awareness for locals and tourists that Latin American food is also affordable," says Asparin.
The next time you're craving for Latin American dishes, you can head to Fogo Grill to enjoy flavorful food in a relaxed, artsy atmosphere.
Fogo Grill is open from 11:00 AM to 10:00 PM, Tuesdays to Sundays.
* Click the restaurant name to see their exact address and contact numbers.
* Prices are subject to change without prior notice.