If you've wished to live in the most livable city in the Philippines, surrounded by sugarcane and the sweet smiles of its people, then you can stop dreaming now! Bacolod City, one of the fastest-growing cities in the Philippines, continuously soars not just in terms of business infrastructures but also in
real estate
.
Check out this video:
If you are a young professional or a young couple in Bacolod looking for a
new home
where you can start anew, then this is your best choice! Located in Barangay Tangub,
Camella Bacolod South
is a rising community in a 23-hectare house and lot development. They have state-of-the-art facilities such as a swimming pool, parks and playground, a basketball court, and natural open spaces. One good thing about Camella Bacolod South is that it is situated near hospitals, schools, government centers, and recreational places, making it one of the most convenient prime spots to live in.
2. RGG Homes Bacolod
Sometimes money constraints can keep you from giving the best for your family. But if you are looking to buy a house that will make your family happy while keeping to your budget, then
RGG Homes Bacolod
is worthy to consider! RGG Homes Bacolod is a new low-cost community in a 4.6-hectare property, which offers affordable residential lots to middle class and lower-income families. Once completed, the housing project will include 180 economical
residential units
adopting a neo-contemporary style, standing on 80 to 100-square meter lots.
3. Lumina Bacolod
Lumina Bacolod
defines affordable city living in the Philippines. Bacolod City, dubbed as the third fastest growing economy in terms of information technology (IT) and business process outsourcing (BPO), has been one of the
top ideal places
to live in for young professionals. One of the advantages of buying a home at Lumina is its accessibility to Bacolod City's business districts and commercial centers. It comes complete with covered basketball courts, community halls, playgrounds, guarded access points, and a perimeter fence for your peace of mind.
Want to live a life of serenity, privacy, and exclusivity within the boundaries of a tight-knit community? Then The Enclaves at North Point is the ideal place to be! The Enclaves at Northpoint is bordered by Matab-ang River and is conveniently located at the center of town, with Bacolod to the south and Silay to its north. This property is carefully designed to foster a relaxing and intimate atmosphere for future residents, and also has a complete range of residential, office, retail, and educational facilities so that you can do what you have to do with utmost ease.
Fountain Grove
is a residential enclave by Suntrust Properties located inside a township called Northill Gateway. It is a 53-hectare property development that offers a new concept of luxury living in Bacolod City. When you purchase your own property here, you are guaranteed to be near important establishments and landmarks such as schools, medical institutions, shopping centers, workplaces, and other major destinations. Living in Fountain Grove will take you away from the noisy hustle and bustle of Bacolod's Business District. Since it is far enough from the
cityscapes
, you can end your day with the tranquility that most city dwellers yearn for.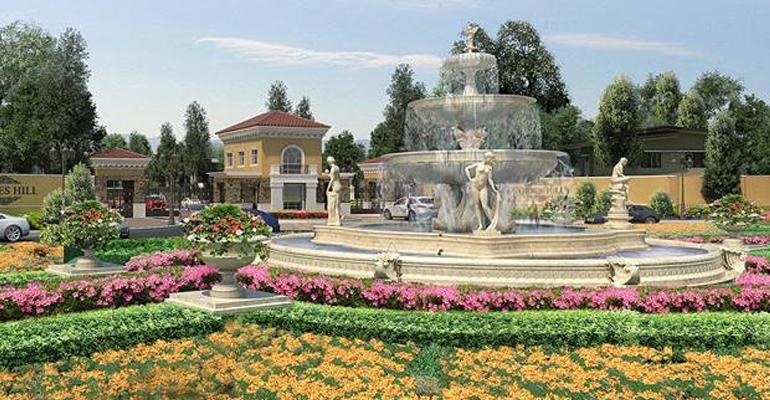 Forbes Hill Bacolod along the new Bacolod-Silay Airport Access Road is one of the more promising and lavish lifestyle districts along the Airport Access Road. It is a vast 15-hectare area which features first-class leisure and recreational amenities. Some of these features are an events hall, a fitness center, a game room, an entertainment room, a lap pool and a children's pool, a gazebo park, and a basketball court. One advantage of living in Forbes Hill is its proximity to tourist destinations and the University of St. La Salle. It is also just 15 minutes away from the new Bacolod-Silay Airport. The prime location, together with its amenities, makes it one of real estate properties worthy to invest in when living in Bacolod City.
Make sure to visit
Yoorekka
to learn and find out more about the best residential properties in Bacolod.
Lots are getting pricier as time goes by, thus it is a wise and practical choice to invest in one as soon as you can. Which one of the real estate properties we mentioned is your first choice? Let us know on the comment section below.
All photos were taken from the official Facebook pages of the featured real estate properties.