Due to the COVID-19 pandemic, the resorts featured in this article may implement temporary closures and/or a set of safety requirements according to changing protocols. Please make sure to abide by the guidelines to stay safe.
Image: Blanco Beach Resort
The
beaches of
Cebu
are among the best in Asia. Living close to these
Cebu resorts
seems like an impossible dream for many Cebuanos. But, this does not have to be, well, at least for a weekend or two.
We came up with a list of
where to go in Cebu
that you may consider visiting after a stressful week at work. You may opt to stay for the weekend. Or, if you have the moolah, buy a studio or two-bedroom unit in some of these places.
Where: Buyong Road, Maribago, Lapu-Lapu City
Travel time from Cebu City: 40 minutes
Image: Tambuli Seaside Living
Tambuli has a special place in the heart of Cebuanos. Its name evokes fond memories of a distant past. The place has been one of the go-to places of Cebuanos whenever they gather with family and friends. Tambuli Seaside Living lets you relive these memorable events while staying within a stone's throw away from your home. Equipped with five-star resort amenities, the development can be your second home in Cebu. Residents have full access to all the facilities of the resort. Situated within the former Tambuli Beach club, Tambuli Seaside Living gives you the chance to create more memories with family and friends.
Where: The Seaside Villa Poblacion, Compostela
Travel time from Cebu City: 48 minutes
Image: The Seaside Villa
The Seaside Villa is the new kid on the block. Just a little over two years since it started operations, the place has attracted the attention of residents and visitors. Catering to large families or big groups of friends, the Seaside Villa features the amenities offered by many resorts while keeping the gathering private. Aside from the wide beachfront, the place also has a Jacuzzi, swimming pool, and ample spaces for group activities. In addition, the Seaside Villa also has facilities to house 12 stay-in guests. The villa is a perfect place for you to spend some time away from the hustle and bustle of city life.
Where: Compostela, Cebu
Travel time from Cebu City: 53 minutes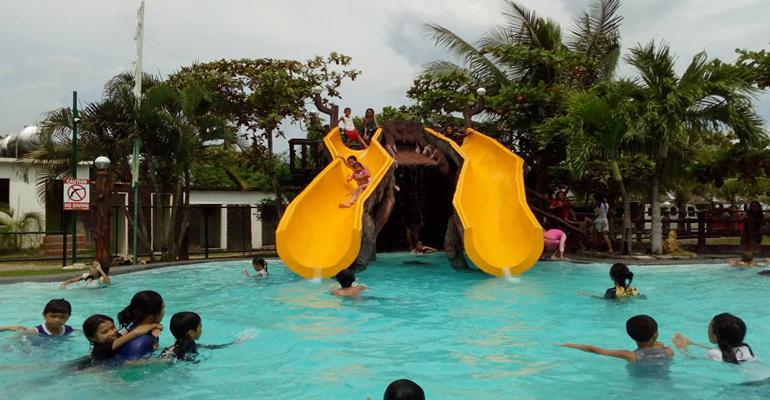 Image: Poor Man Koh
Who says beach resorts only cater to the teens and adults? Not the owners of the
Green Lagoon Park
. The place has something for everyone. Its pool is designed to allow both kids and adults to enjoy their stay at the resort. The park also has a spacious playground and a volleyball court. Grilling stations allow guests to cook food if they are not lucky enough to get their hands on the famous
Green Lagoon pizza
. A number of air-conditioned rooms are also available for guests who want to stay a night or two at the Green Lagoon Park.
Where: Buyong Road, Maribago, Lapu-Lapu City
Travel time from Cebu City: 26 minutes
Image: Costabella Beach Resort
Costabella Beach Resort is another place where memories were made by Cebuanos ever since it first opened its doors to the Queen City of the South. This tropical hideaway offers numerous entertainment and recreational options for its guests. If you are an aquaphile, numerous aqua sports activities await you at the Costabella Beach Resort. After all those activities, your tummy may already start to grumble. Fret not since the resort has three restaurants ready to fill your stomach to the brim. To end the day, you can retire in one of the 156 well-appointed rooms of the Costabella Beach Resort.
Where: Malapascua Island, Logon, Cebu
Travel time from Cebu City: five to six hours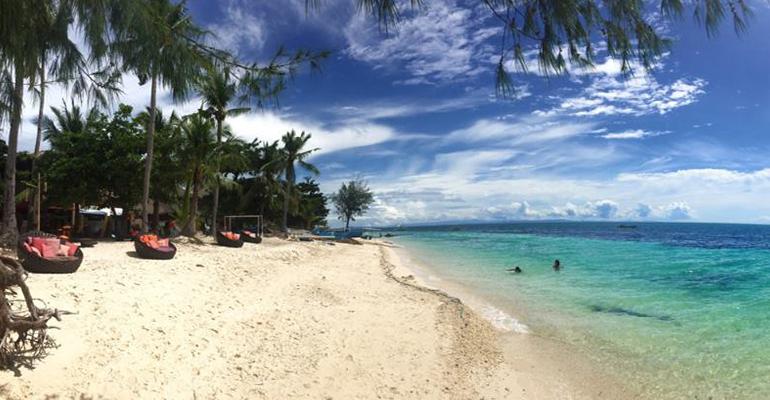 Image: Buena Vida Resort & Spa
Not all resorts are found on the mainland, some of them are located on an island off the northern coast of Cebu. One of these resorts is the Buena Vida Resort & Spa. While they only have 12 rooms, the resort is an oasis within a paradise. The Vida Spa of the resort offers different types of massages for guests who want to soothe their tired muscles after a day-long diving expedition. The bistro of Buena Vida Resort & Spa also offers a wide array of healthy food items, including salads, organic tea, and homemade bread, among others.
Where: Malapascua Island, Logon, Cebu
Travel time from Cebu City: five to six hours
Image: Blanco Beach Resort
Blanco Beach Resort is another quaint little resort located on Malapascua Island. Situated close to Bounty Beach, the resort offers a place for you to recharge your batteries after a whole week at work. The resort can organize a diving expedition if you want to dive with the world-famous thresher sharks of Malapascua Island. You can also lounge at the beach the whole day with a good book on one hand and your favorite brew on the other. In addition, the beach bar of Blanco Beach Resort offers a good variety of homemade food items their guests can enjoy.
Where: Sta. Fe, Cebu, Philippines
Travel time from Cebu City: four hours
Image: Kota Beach Resort
Situated on the island paradise of Bantayan, Kota Beach Resort sits right in front of a wide stretch of white sand beach. Guests can explore the lagoon close to the resort or take a dip in the crystal clear waters of Kota Beach. The beach itself is considered as the most picturesque among all the beaches on the island. You have a choice of six types of accommodations if you stay at the Kota Beach Resort. Kota Beach Resort has a restaurant offering a good selection of Filipino and international dishes. If you feel a bit adventurous, there are a number of restaurants located close to the resort.
Looking for a place to relax after a whole week at work in Cebu? A visit to these beachfront resorts will definitely have you saying that. life's a beach
* Click the store links to see the exact addresses and contact numbers of featured establishments.
* Photos/Images are from the official websites and/or Facebook pages of featured establishments and/or organizers.
This article was originally published in Yoorekka on October 12, 2018.