COVID-19 Consumer News
5 Best Beaches in Batangas That Deserve a Spot in Your Itinerary
Go island hopping, cliff diving, and more in these Batangas attractions!
By: Antonette Louise Guiao | June 16, 2020
---
Due to changing quarantine measures, the activities, destination/s, store/s, establishment/s featured in this article might be temporarily prohibited or closed under the latest government policies. LGUs might also implement health protocols and travel requirements. Please get in touch with the establishment/s before visiting. Stay safe!
Image: @iamkeaguanta
It is undeniable that the Philippines is a treasure trove full of
beaches
that offer the most scenic views and crystal clear waters. One of the best places to go to when looking for beaches to visit is Batangas. The province is brimming with destinations for every type of traveler—not to mention the
beaches in Batangas
that are sure to leave them satisfied.
But due to the global COVID-19 pandemic, tourist destinations including beaches in Batangas had to close down. This means all summer vacations had to be postponed for the meantime, making all beach lovers crave for the sun and the sand even more. If you're one of the beach bums who have their entire summer vacation on hold, it's not too late to add a few more destinations to your itinerary! While patiently staying at home, you can check out this list of the best
beaches in Batangas
that you can visit after the quarantine ends. Read on!
Location: Verde Island, Batangas City
Image: @hyonni_gim
Boasting blue crystal-clear waters, Isla Verde is a paradise that can give you a peaceful time away from the stress of the city. It is known for its rich marine life, so visiting the island wouldn't be complete without scuba diving. You can also go island hopping if you wish to visit the surrounding islands. Other water activities such as kayaking and pedal boating are only some fun ideas that you can do at Isla Verde. When visiting Isla Verde, note that the electricity is only limited from 6PM to 10PM, so make sure to bring power banks for your phones and portable flashlights and fans.
Location: Tingloy, Batangas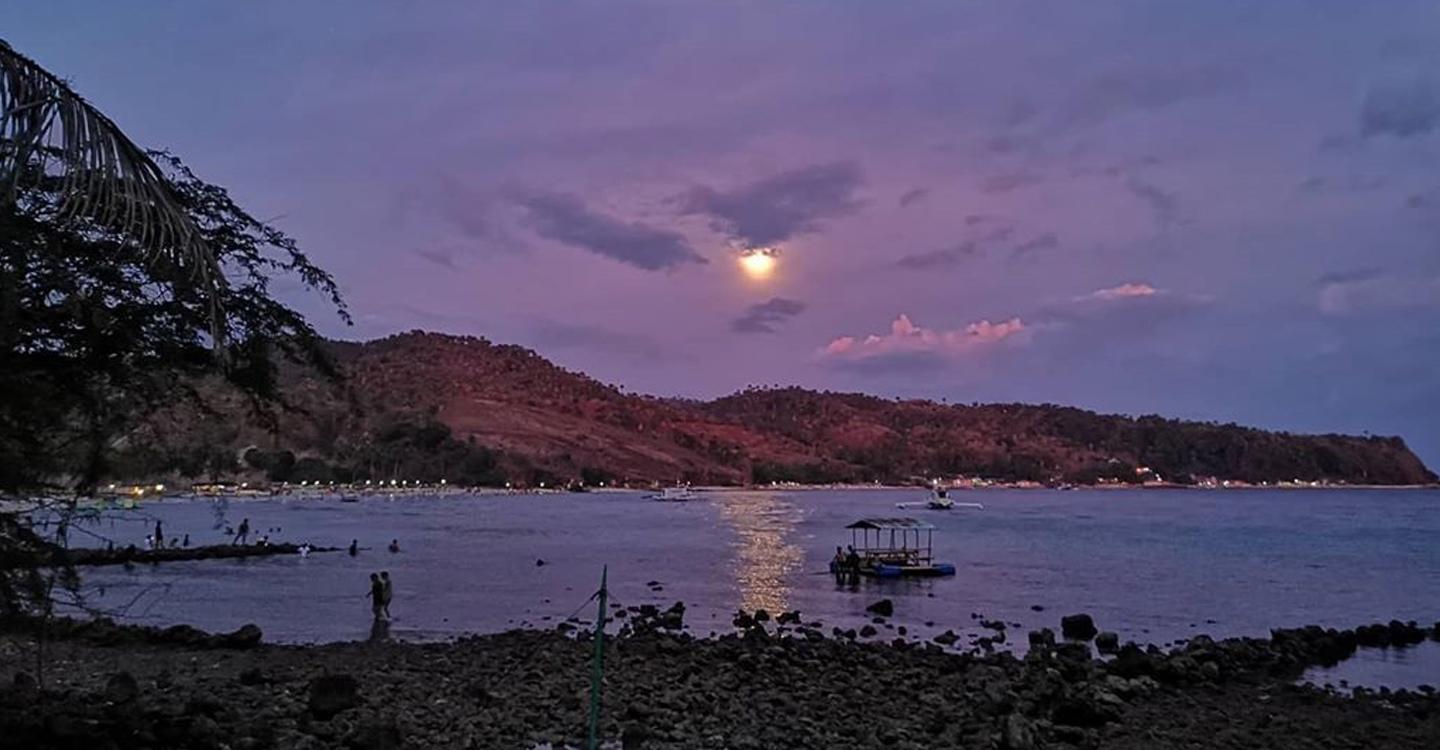 Image: @juanderer247
One of the best beaches in Batangas to date is Masasa Beach. Besides swimming and scuba diving, you can also enjoy trekking to "Mag-asawang Bato," a rock formation that sits atop a nearby hill located on the island. Free diving can satisfy both your cravings for adventure and your desire to see beautiful sights, as the beach is thriving with marine life. The place is also very budget-friendly with accommodations like transient houses around. There are also boatmen who offer island hopping trips to surrounding islands such as Sepoc Island, Sombrero Island, Gulugod Baboy, and Oscar Island. Note that you will have to pay an environmental fee of PhP30 per head to help preserve the beach and its resources.
Location: Nasugbu, Batangas
Image: @kota_foyland_
Fortune Island gives off strong Greek vibes, and this is because of its notable feature: Grecian ruins that resemble the Parthenon in Greece. As such, Fortune Island is one of the most Instagram-worthy popular attractions in Batangas, so don't forget to take tons of photos when you visit! Since it is home to a cliff that's 25 to 30-feet tall, cliff diving is also a must-try while on the island. It also boasts a lighthouse that you can visit by taking a 30-minute trek. If you're feeling extra adventurous, you can explore the island's batcave through a canoe. The island's accommodation includes a day trip which starts at PhP350 and an overnight stay that starts at PhP500.
Location: Calatagan, Batangas
Image: @penicelineee
Calling all star-gazing junkies: this beach is for you! Nestled in the heart of Calatagan, Batangas is the isolated Burot Beach. Unlike other beaches with establishments, the beach has no permanent structures; camping at the island is highly recommended since there are no hotels in the place yet. With no big buildings around, the beach is the perfect place for star-gazing. Burot Beach is smaller compared to other beaches in the area, which means you can easily explore its natural beauty in just a few hours. The place also has a mangrove area that you can freely roam around in.
Image: @cynofies
If you're looking for a white sand beach that's just a few hours away from Manila, then Matabungkay Beach is the answer! This beach is an all-time favorite when it comes to itineraries for a day trip, a weekend getaway, or a holiday destination. The island is surrounded by lots of beautiful sand pockets, so beach cove hopping is one of the many things that you can do here. Fishing and staying at a floating bamboo raft cottage are only some of the experiences that can complete your Matabungkay visit. You don't have to worry about accommodations, for Matabungkay offers lots of resorts for its visitors.
You truly won't run short of summer destination options in Batangas. Even though visiting these places is impossible at the moment, you can always plan ahead and make up for your lost summer once things get better. For now, stay at home and stay safe!


About Antonette Louise Guiao
Antonette is a writer, a night owl, an extrovert, and a BTS ARMY. Her spare time is consumed by drawing digital vector art, sleeping, binge-watching Netflix series, and learning how to cook. An adventurer by heart, she aspires to travel the world with her family, try extreme outdoor activities, and taste all sorts of food in different countries.
Learn more stories on:
Location Tags:
Disclaimer: All articles in the Consumers Magazine of Yoorekka are for general information and entertainment purposes only. Although careful research has been made in writing them, Yoorekka does not make any warranty about the completeness and accuracy of all information presented in our articles. Our content is not intended to be used in place of legal, medical, or any professional advice.
MORE STORIES AROUND THE PHILIPPINES
Copyright 2013 - 2023 ShoppersGuide Marketing Inc. All Rights Reserved
This website uses cookies to enhance the user experience. For more information please see our
privacy policy