Images: AMC Boracay Activities
How one spends the first day of the year is essential for many since it sets the tone for the rest of the year. Some people spend time with family, others travel abroad, while others hit the beach. Regarding the beach, Boracay is always on almost everyone's list of places to go.
1. Go scuba diving.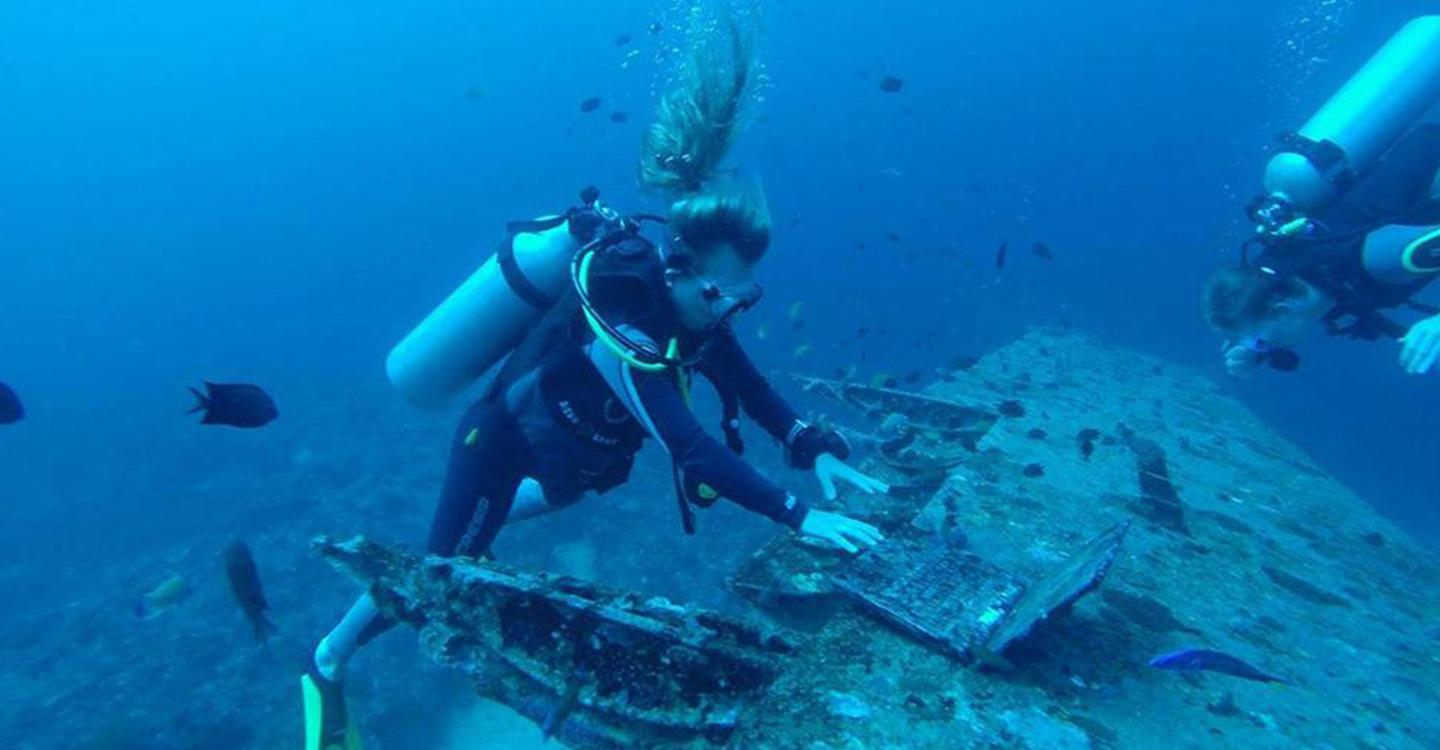 Image: Calypso Diving Shop
Besides its fine white sand beaches, the rich and colorful marine resources are also among Boracay's main tourist attractions. With its convenience and proximity, scuba diving is one of the great
activities to do in Boracay
this New Year. Numerous dive spots are just five to 30 minutes away from the island.
More than 10 dive spots surround the island, including Yapak Dive Site, Crocodile Island, and Laurel Island. Each has a different depth and coral variety. Among the famous spots is the Camia shipwreck. The ship sunk in 2001 and is home to other fishes and marine animals.
Scuba diving allows you to have a glimpse of the underwater world of Boracay. Diving schools on the island offer short courses which could help you learn to dive within the day. There are also fun diving activities suited for amateurs. For experts, night adventure diving can also be experienced on the island.
2. Check out the FREE attractions.
Image: Writer
The saying that the best things in life are free is true in Boracay. You don't have to shell out money to experience the best things on the island, like its fine white sands, numerous beaches, amazing people, and breathtaking sunset. These are the main reasons why people keep coming back to the island.
At White Beach, you can check out the famous rock formation you often see in postcards. The grotto, known as Willy's Rock, has the image of the Virgin Mary and some trees that grow on a rock. You can also go beach-hopping on the island. What makes it interesting here is how the sand for each beach differs. White Beach, for example, is where you can find the white sand, which Boracay is famous for. On the other hand, Puka Beach, located on the northernmost portion of the island, has coarse sand scattered with puka shells.
Another thing you can enjoy for free on the island is its stunning sunset. Here, no two sunsets are the same, so you'll get a different treat every time the sun goes down.
For some more sightseeing, you can visit the deck in Mt. Luho, where you can see a 360-view of the island. You can also commune with the Ati community, the indigenous people's group known as the first settlers of Boracay. When visiting, coordinate with the tribe leader and the nuns who help manage the village.
3. Engage in water sports like banana boats and parasailing.
Images: AMC Boracay Activities Facebook page
If you're thinking of
what to do in Boracay
, one activity will surely fit everyone's personality. Surrounded by water, Boracay is also best known for its array of water activities. Those who are more adventurous can try extreme sports like kiteboarding, jet-skiing, or cliff jumping. For non-swimmers who want to have fun on the water, try the banana boat ride or the Flyfish ride. Those who can't swim can also have a chance to go underwater with helmet diving. This activity does not require someone to know how to swim since you just have to walk underwater.
To get a perfect view of the sunset, you can also try parasailing or sailing on the water using a paraw, or a wooden outrigger boat famous on the island. For those who prefer a laid-back way to cool down, swimming in the clear blue waters at sunset is one good way to end the day.
4. Go on a food trip.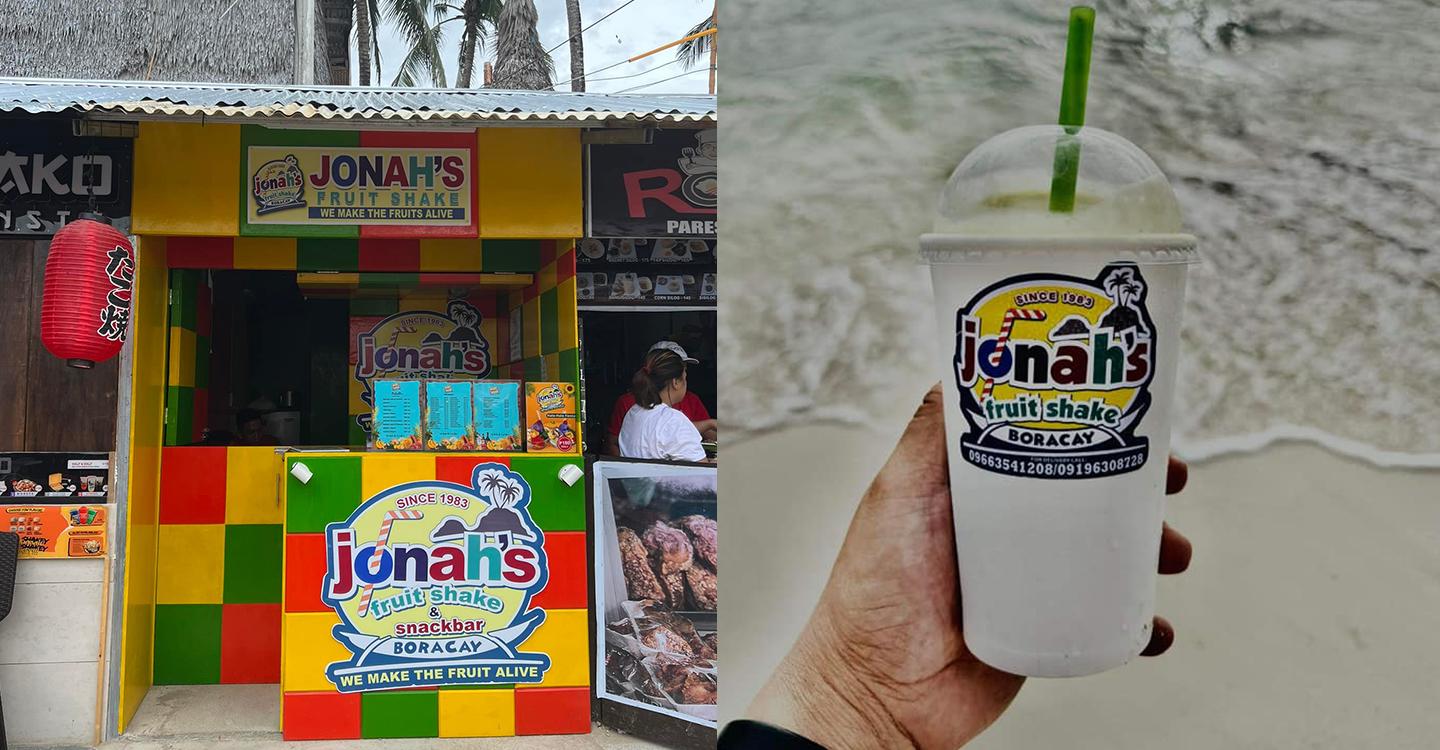 Image: Jonah's Fruitshake and Snack Bar Boracay
Going on a food trip will always be part of traveling and listing
things to do in Boracay
. In Boracay, your options are virtually unlimited for you and your taste buddies. You can choose from ready-to-eat street food like the chorizo burger to plated dishes at different upscale restaurants in Boracay.
Here, you can have a gastronomic feast to kick off the first day of the year. Whether you like Mexican, Italian, Chinese, Korean, Spanish, Thai, Vietnamese, or Indian cuisine, you can always have something that suits your palate with the many dining options on the island. To freshen up while on the beach, you can try the famous
Choco Banana Peanut
(PhP168) butter shake from
Jonah's Fruit Shake & Snack Bar
, which has the best fruit shakes on the island. To complete your experience, you can try fresh seafood as well.
5. Experience the party scene.
Image: OM Bar Boracay Facebook page
One good thing about Boracay is that people of all ages can enjoy a fun night while on the island. No Boracay trip is complete without experiencing its nightlife. See how the beachfront comes alive at night with performances by live bands and the fire dancers of Boracay. Of course, there's unlimited booze too.
Going on a night out also is not a hassle as you don't have to wear high heels while partying. Just wear comfortable clothes and hit a bar which suits your preference. There are clubs for partygoers, pubs for music lovers, and bars where you can listen to the talented performers on the island. If you come a little early, you can score discounts on your drinks during happy hour.
With the many activities in Boracay, you can surely welcome the New Year with more than just a tan.
Visit
Yoorekka Magazine
for more exciting activities in Boracay and Panay Island this New Year!
Stay safe as you travel! Make sure to follow social distancing protocols and observe health precautions. For now, keep safe!
This article was initially published in Yoorekka on December 26, 2017.
Check out this video: