In 2017, Cebu was picked as one of the best islands in the world by readers of Conde Nast Traveler. This can only mean that more tourists are expected to flock to the island. Thus, it comes as no surprise that more
hotels and resort in Cebu
are making this little island their home.
1. Seda Hotel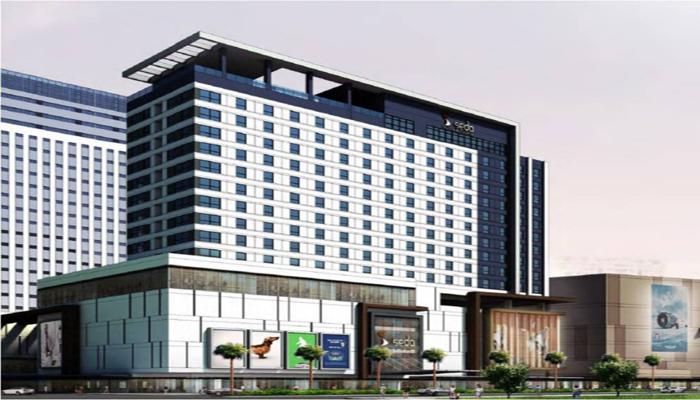 Ayala Land Hotels and Resorts Corp. (AHRC) is opening two hotels in Cebu under its homegrown Seda brand. The first is a rebranding of
Cebu City Marriott Hotel
into
Seda Hotel
at the
Cebu Business Park
. Renovations are set for completion within 2018. It will be the biggest Seda hotel in the Visayas. The second property will be in Cebu I.T. Park, the first Seda hotel and serviced apartments outside Metro Manila. It is located in Central Bloc and is planned for completion in 2019.
2. Dusit Thani Mactan Cebu
The beaches are the primary
tourist attractions in Cebu
. Robinsons Land Corporation (RLC) and Dusit International will add to the beachfront experience of locals and tourists with a new five-star resort in Mactan Island.
The 271-room
Dusit Thani Mactan Cebu
features a wide beachfront, an infinity pool, a luxury spa, and a fully equipped
fitness center
. Guests also get to explore the different snorkeling and diving locations around the island. The resort is set to open by 2019.
3. Dusit Princess Cebu
Dusit International is also working with Grand Land, Inc. to open another
high-rise hotel in Cebu
.
Dusit Princess Cebu
is a 295-room hotel offering panoramic views of the city and ocean. It includes a gym, swimming pools, and restaurants.
Dusit Princess Cebu is a part of a mixed-use development with offices and retail outlets, providing easy access to
dining and shopping destinations in Cebu
. The hotel is located in North Reclamation Area and is scheduled to open in 2018.
Punta Engaño will see a new addition to its roster of resort hotels in 2019. The
Sheraton Cebu Mactan Resort
will open in the same barangay (village) that is already home to Shangri-La's Mactan Resort & Spa,
Be Resorts Mactan
, and
Movenpick Hotel Mactan
. The new resort features 250 rooms and a beachfront with excellent views of Magellan Bay. Guests can enjoy windsurfing, sailing, kiteboarding, and exploring rich marine life.
The Sheraton Cebu Mactan Resort will also feature 182 partially furnished apartments set for occupancy in 2020.
After launching 32 Sanson by Rockwell in Lahug, Rockwell Land Corporation is set to open a 300-room resort in Mactan Island. Carrying the Aruga brand, the resort will have a 250-meter beachfront facing the Hilutungan Channel. It features sky rooms in the upper floors and private villas for guests who want direct access to the beach.
The resort is located along Punta Engaño Road close to Shangri-La's Mactan Resort & Spa. It is expected to open in 2021.
6. Citadines Cebu City
Citadines Cebu City is a 180-unit development owned by homegrown real estate developer Cebu Landmasters, Inc. It will be managed by the biggest international residence operator, The Ascott Limited.
Each apartment at Citadines Cebu City will feature a well-equipped kitchen, home entertainment system, and wireless connectivity. Some residences also feature a balcony with a view of the
Cebu skyline
. The development is located in the former Baseline complex along Juana Osmeña St. It is expected to open by 2019.
Make sure to visit
Yoorekka
to learn and find out more about the best hotels in Cebu City.