Travelers and tourists can look forward to a safer Bacolod City with less traffic. This is because the Bacolod City Government has sought the help of the Metropolitan Manila Development Authority (MMDA) to study the traffic situation in the city. Police records also show a drop in robbery cases. As for the weather, rain showers are expected this weekend. Despite this, one can still visit a nice waterfalls, get a taste of local cuisine, and enjoy a sweet take-home treat.
Bacolod City seeks help from MMDA
Image: Ron Rathbun
The Bacolod City Government has tapped the assistance of the Metropolitan Manila Development Authority (MMDA) to study the traffic situation in the city. After studying the area, MMDA officials will provide recommendations on how to improve traffic conditions. Their recommendations will then be sent to City Mayor's Office for further review.
The Bacolod City Government also advised Bacolodnons to be more patient as they are working hard to minimize the traffic in the city. Recently, new ordinances have been passed to lessen traffic conditions and accidents around Bacolod.
Mailum Falls
Image: Mailum Falls
Going to recommended tourist spots in Negros Occidental is one of the activities tourists can do this week. One of these spots is Mailum Falls, a relaxing falls and spring resort located at Sitio Pataan, Brgy Mailum, Bago City.
Tourists can relax their bodies and free their minds from stress by being one with nature at Mailum Falls. The place is just 30 minutes away from Bacolod City, making it an accessible escape away from urban life. Visitors heading there can also drop by and enjoy the festivities of the Babaylan Festival which is happening on February 19.
Kadios, Baboy and Langka or KBL
Image: Myren Francis
Kadios, Baboy and Langka or KBL is a popular Ilonggo stew that tourists can try. It is good for health-conscious people since it's a good source of protein. KBL commonly uses the dark purple
kadios
(pigeon peas) to make it tastier. Another ingredient for recipe is
baboy
(pork). Any part of the pork can be served depending on the diner's choice. Unripe
langka
(jackfruit) and a sour fruit locally known as batuan are used to make KBL extra special. Tourists can find the dish in local
restaurants in Bacolod.
Dulce Gatas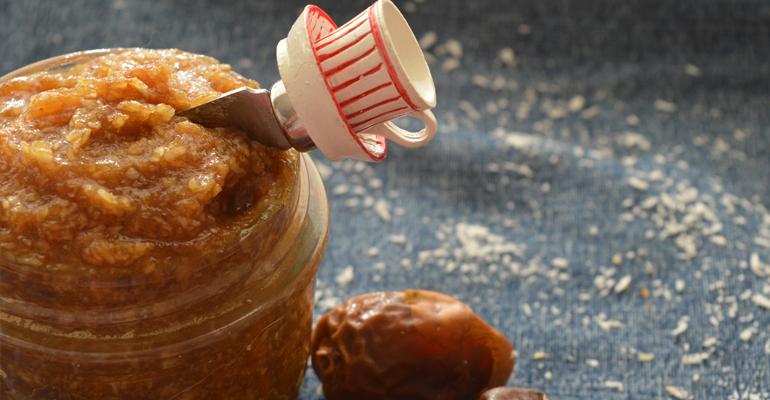 Dulce gatas
(sweet milk) is known as
dulce de leche
(caramelized sugar in milk) among Latin American countries.
Dulce gatas
is one of the take-home treats which locals and tourists can buy to satisfy their
sugar craving
. This treat is made of fresh carabao's milk and muscovado sugar which makes it a delectable treat that you can bring home for family, relatives, and loved ones. It can be found at
El Ideal Bakery
,
Pendy's Snack Bar and Restaurant
,
Bong Bong's Pasalubong
,
Association of Negros Producers Showroom
, and
Virgie's Homemade Products
.
Tattoo Convention
Image: Peewii Ybañez
The Bacolod Tattoo Convention IV will happen on February 24 to 25 at
SM City Bacolod
. It is a two-day tattoo convention where exhibits and competitions will take place. The tattoo competition will be held on February 25 where the winner will take home a gift certificate worth PhP7,000, a trophy, merchandise, and supplies. Second and third place winners will receive gift certificates worth PhP5,000 and PhP3,000 respectively.
A rainy weekend
The weather forecast in Bacolod for the second week of February includes rain showers. The week will start with great weather while the weekend will have rain showers. Temperatures will range from 23 °C to 33 °C. It is recommended for tourists and visitors to bring an umbrella or wear a jacket.
Drop in robbery cases
Robbery incidents have been rampant in Bacolod city in the last few months. But last January, a drop in the number of robbery cases was reported by the Bacolod City Police Office (BCPO). Although robbery cases declined by 32 percent, BCPO officer-in-charge Senior Superintendent Francisco Ebreo reminded police chiefs not to allow the recurrence of crimes in their areas of jurisdiction. Tourists and visitors are still advised to secure their belongings whenever they are in the City of Smiles.