More and more condominiums continue to rise in Bacolod City. With most of them located within or near business districts, condos have become a home for young professionals and young families nowadays. Cost, floor area and access to business areas are among the main considerations when choosing an ideal real estate unit. Get to know the condo prices in Bacolod City as ShoppersGuide gives you a guide on low-rise condominium units in Bacolod City this 2018.
Floor Area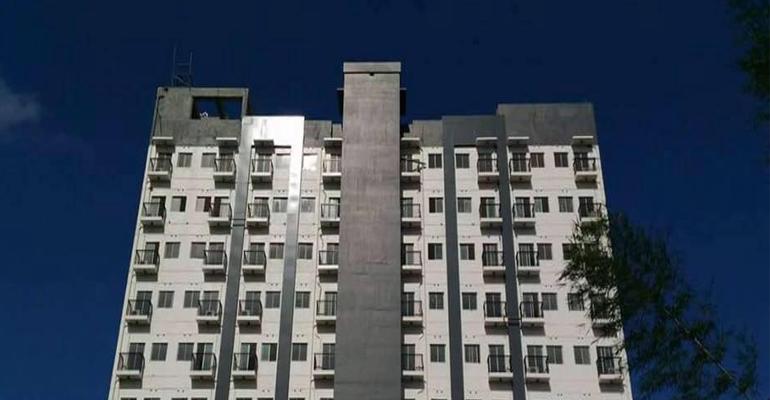 Image: Cityscape Residences
Cityscape Residences Bacolod
seemingly offers the least of all condominiums in Bacolod when it comes to floor area, with an estimated rate of around PhP24, 500 per sqm. In contrast,
O Residences
has the highest rental rates, with an estimated rate of approximately PhP43,000 per sqm.
What's notable about this is that the two condos are both strategically located along Lacson Street area, one of Bacolod's business districts. If you are a young professional who spend a significant amount of time near the area but would prefer a more affordable investment, you may consider Cityscape Residences Bacolod as a viable alternative.
One Bedroom Condominium Units
Image: Hi Residences Condominium Bacolod
Although one bedroom units are not the most ideal choice for startup families, their central location and relatively lower price make them ideal for young professionals establishing careers in the metropolis. Among areas with one bedroom condo listings on ShoppersGuide,
Hi Residences Condominiums
has the most affordable rates, with one bedroom units having an average rate of Php1,230,000.
Following Hi Residences Condominiums is La Salle Avenue Condo Residences, where one bedroom units have an estimated rate of Php1,250,000. The prices are budget-friendly for ones located near business districts. If you are a student or works for the government, investing in one of them is the most ideal thing to do since it is near to universities and the Bacolod Government Center.
O Residences has the highest estimated rate for one bedroom units at PhP2,163,500. Followed by known developers like Amaia and Camella with PhP1,530,000 and PhP1,864,580, respectively.
Read:
Premiere Condominium Units
Image: O Residences
For those looking for condos for rent that are more suited for small groups or families, O Residences proves to be the best option in terms of space since it has large premiere condominium units. It is a little bit pricey, but if you prioritize space in buying a condo then investing in one of the O Residences premiere units is a good deal. With an estimated rate of PhP4,629,960, you'll get to enjoy a large residential area complete with amenities that you will surely love. It's a little bit cheaper compared to Hi-residences estimated rate of PhP5,000,000.
Since most of the premiere condominium units mentioned are either sold or for reservation. It is best to be always on a lookout since more condominiums are ready to be put up next year.
Rental property seekers like you can conveniently visit ShoppersGuide directory and use the site's filters to narrow down your search, and find the ideal space, in the right place, for a relatively fair price.
* Click the store links to see the exact addresses and contact numbers of featured establishments.
* Photos/Images are from the official websites and/or Facebook pages of featured establishments and/or organizers.
* Promo dates/Prices may change without prior notice.