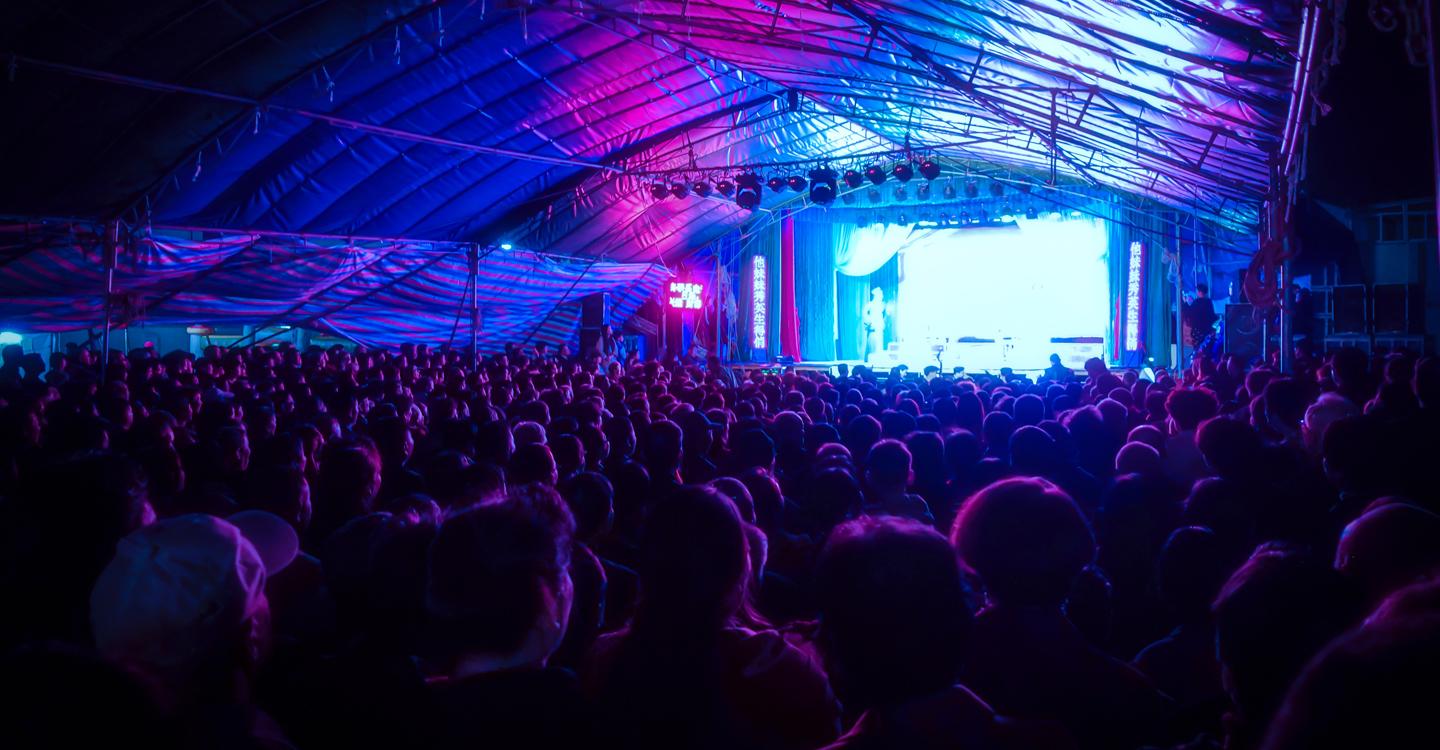 "New year, new me." You've heard of this seasonal phrase a lot of times, may it be from your co-worker who wants to stop procrastinating, or your sibling who wants to go on a diet and start working out. Indeed, making a commitment at the beginning of the year motivates some, and with the help of others, people discover new talents, continue old hobbies, and even form communities. How about you?
The new year brings with it a lot of opportunities for
entertainment
and learning in the form of four
events in Bacolod this January 2020
. This month, you can learn the basics of calligraphy, join a gathering for your favorite K-Pop (Korean-Pop) singers, attend a meet-and-greet with a famous Filipino Wattpad writer, or be enlightened with the importance of digital age awareness through an IT seminar. While you're making a list of activities you want to do for the whole year, check out these social
events in Bacolod for January 2020
by reading on.
1. Bacolod Basic Brush Pen Calligraphy Workshop
When: January 4, 2020
Ticket price: PhP2,500
Image: COYLIGRAPHY Facebook Page
Bacolod Basic Brush Pen Calligraphy Workshop by Coyligraphy will have three batches of classes on the said date of the event: 9:00 AM, 1:00 PM, and 5:00 PM. Coy Barredo, a full-time and formally trained calligraphy professional based in Cebu, will be assisting beginners and refreshers during the lesson. Students will be introduced to the handwriting of the Renaissance period which focuses on the Chancery Italic/Cursive Italic style. Materials like a nib, ink, straight holder, and worksheets will be provided during the event. Also, don't worry about getting hungry during the class because snacks and unlimited brewed coffee and water will be served as well.
Tip for a better experience: Students with no experience in dip pen must contact the organizer, Coy Barredo, beforehand. You can have your slot reserved by reaching her at her phone number: 0917-2755-839 or through her official Facebook account: https://www.facebook.com/coyligraphy/.
How to get to Arendo Coworking Space: From Ceres South Terminal, cross the street and ride a Shopping La Salle-Libertad jeepney. Ask the driver to drop you across the Roli's Arcade building. After you get off, cross the street to reach the building. The main entrance of Arendo is on the ground floor of the building.
2. KaiSoo Day
When: January 12, 2020
Where:
Bell Hotel
,
18 San Juan Street, Barangay 13, Bacolod City
Ticket price: PhP100
Image: We are One - Bacolod Facebook Page
EXO fangirls and fanboys will get the chance to meet up and celebrate KaiSoo Day together this January at Bell Hotel. A South Korean-Chinese boy band based in Seoul, EXO consists of nine members and they have been in the music industry since 2012. The event celebrates the inseparable EXO members Kai (Kim Jong In) and D.O. (Do Kyung Soo). The semi-formal gathering is hosted by We are One - Bacolod, and attendees will receive the following freebies: cup sleeves, photo cards, keychains, stickers, food and drinks, and a raffle entry.
YOU MAY LIKE:
Tip for a better experience: You can have reservations for KaiSoo Day by messaging We are One - Bacolod's official Facebook page: https://www.facebook.com/WeareoneBCD/.
How to get to Bell Hotel: From North Ceres Terminal, get on a Bata-Libertad jeepney bound South of Bacolod. Ask the driver to drop you off at Bell Hotel located at San Juan Street. Once you get off, you will see the main entrance of the hotel. Proceed to the hotel's front desk for directions to the event.
3. Maxinejiji in Bacolod
When: January 18, 2020
Where: Bacolod Public Plaza, Rizal-Gatuslao Street, Bacolod City
Ticket price: PhP420
Image: Bacolod M&G Club Facebook Page
Wattpad readers! Here is the first book signing and meet-and-greet session with one of your favorite Wattpad authors. Maxine Lat, more popularly known as Maxinejiji, will be coming to Bacolod to say some greetings, sign one of her books, and have a souvenir picture with you. The Filipino writer wrote the famous Wattpad series "He's Into Her" that received a lot of positive reviews from Wattpad readers in the Philippines. The meet-and-greet ticket includes snacks and freebies from Maxinejiji.
Tip for a better experience:
If you want to avail of a ticket to the meet and greet, please message your name, address, and contact number on Bacolod M&G Club's Facebook page:
https://www.facebook.com/OfficialWattpadBacolodAdmin/
. The mode of payment will be discussed by the organizer once you book your reservation.
How to get to Bacolod Public Plaza: If you are along Robinson's Place Mandalagan, hop on either a Bata-Libertad or Mandalagan-Libertad PUV heading south or downtown. Get off in front of the San Sebastian Cathedral beside La Consolacion College Bacolod. Then, cross the street to reach one of the entrances of Bacolod Public Plaza.
4. Pilipinas Movement 2020
When: January 31 - February 2, 2020
Ticket price: Free admission for the first 2,000 attendees and PhP100 for the next 2,000 attendees
Image: CyberArk Academy Facebook Page
Pilipinas Movement 2020 is a project of CyberArk Academy that hopes to reach the minds of the youth in Bacolod in areas of Information Technology and the Digital Age. The academy aims to raise awareness on how to contribute to the nation's growth and to stop fake news manipulated by various political parties and media outlets. This three-day event will help IT aspirants achieve more than what they need on their journey in the digital world. Attendees will also receive a certificate of participation, a Game Changer's mug and shirt, food, and drinks during the event.
Tip for a better experience: Arrive at the venue early to take advantage of the free admission.
How to get to SMX Convention Center: Get on a Homesite-Central Market jeepney if you are located along Lopue's East. Tell the driver to drop you off at the North Wing of SM City Bacolod. Once you get off, proceed to the North Wing's main entrance. The SMX Convention Center is located at the mall's third floor.
Visit
Yoorekka
to find more updates on the entertainment scene in Bacolod!
Perhaps learning something new or improving your social skills should be added on your 2020 to-do list. Tick these off at these events!