COVID-19 Consumer News
5 Scenic Spots in Baguio to Revisit After the Quarantine
Thinking of going to Baguio after the quarantine?
By: Antonette Louise Guiao | June 03, 2020
---
Due to changing quarantine measures, the destination/s, store/s, establishment/s featured in this article might be temporarily closed under the latest government policies. LGUs might also implement health protocols and travel requirements. Please contact the establishment/s before visiting. Stay safe!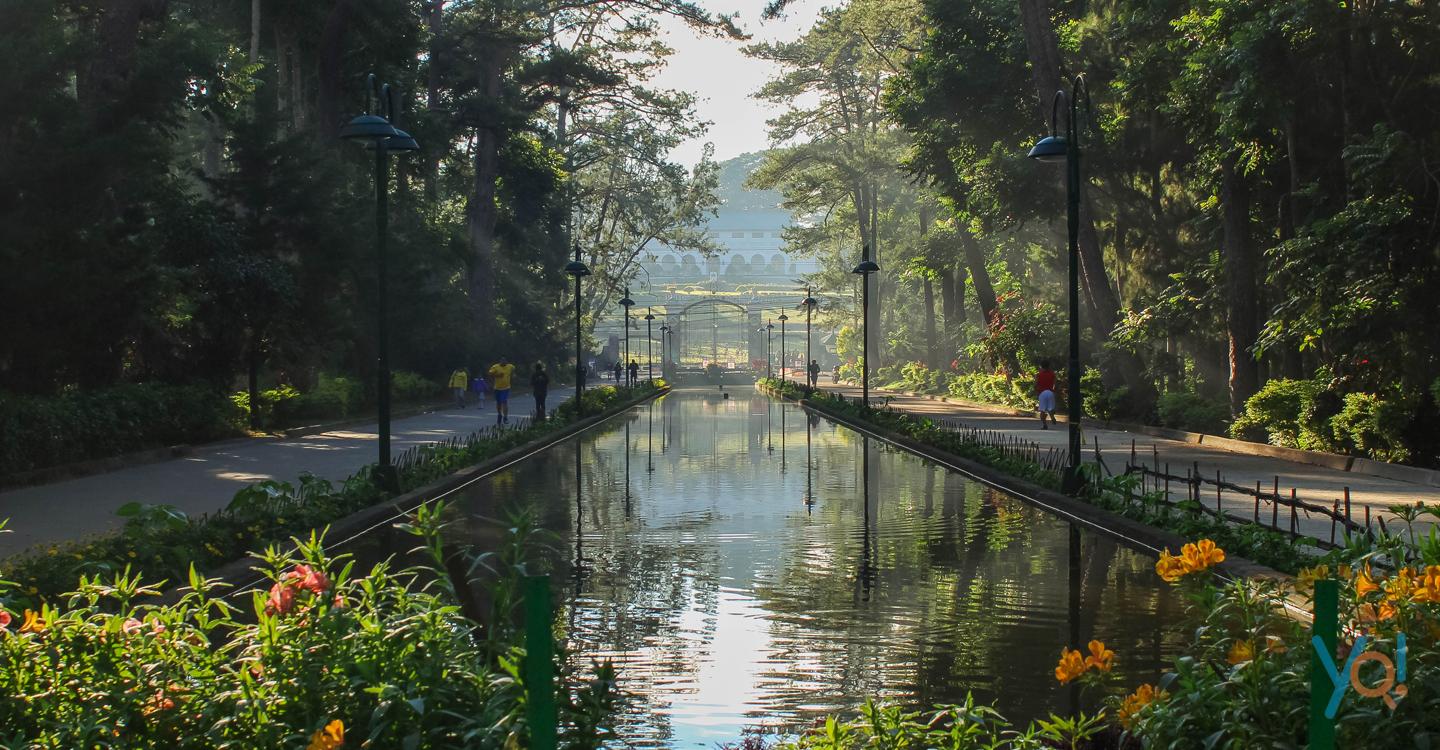 After staying at home for more than two months, people are now craving for a change of scenery. It wouldn't be surprising if, once the quarantine is lifted, people will start to go out more to do the things they used to enjoy before the pandemic. One such activity is traveling. During the strict lockdown,
popular spots in the country
remained silent and empty. Even now, all people can do is to make a list of places to visit after the quarantine.
If you're one of the people who wants to go on a trip without going too far, then this is the perfect list for you! Jotted down are some of the most
scenic spots in Baguio
where you can shake off those post-quarantine blues. While most places are still closed, you can always add them to your bucket list and revisit them once they've reopened. Read on to find out which of the many
scenic spots in Baguio
made the list , along with ways on how you can stay safe when you finally visit them again!
Location: Jose Abad Santos Dr, Baguio, Benguet
Images: Left, @jpryes_; Right, @rjmacs
Burnham Park is one of the most well-known places in Baguio. The park consists of 12 areas, all made for various outdoor activities like bike riding and roller skating. One popular activity here is riding boats on Burnham Lagoon. While you're here, you can also immerse yourself in the culture of Igorots at the Igorot Garden where you'll find statues of 5 different Igorot tribes. Other places like the Orchidarium and the Rose Garden can also be found at the park.
Now that the city is under modified general community quarantine, Burnham Park is once again open. However, social distancing must strictly be followed in the park. A distance of 2 meters apart must be observed and all those who wish to jog or participate in any outdoor activity must wear face masks. Remember to always carry disinfectants like alcohol and hand sanitizer with you if you come in contact with other people or with high-touch areas.
Location: Mines View Observation Deck, Baguio, Benguet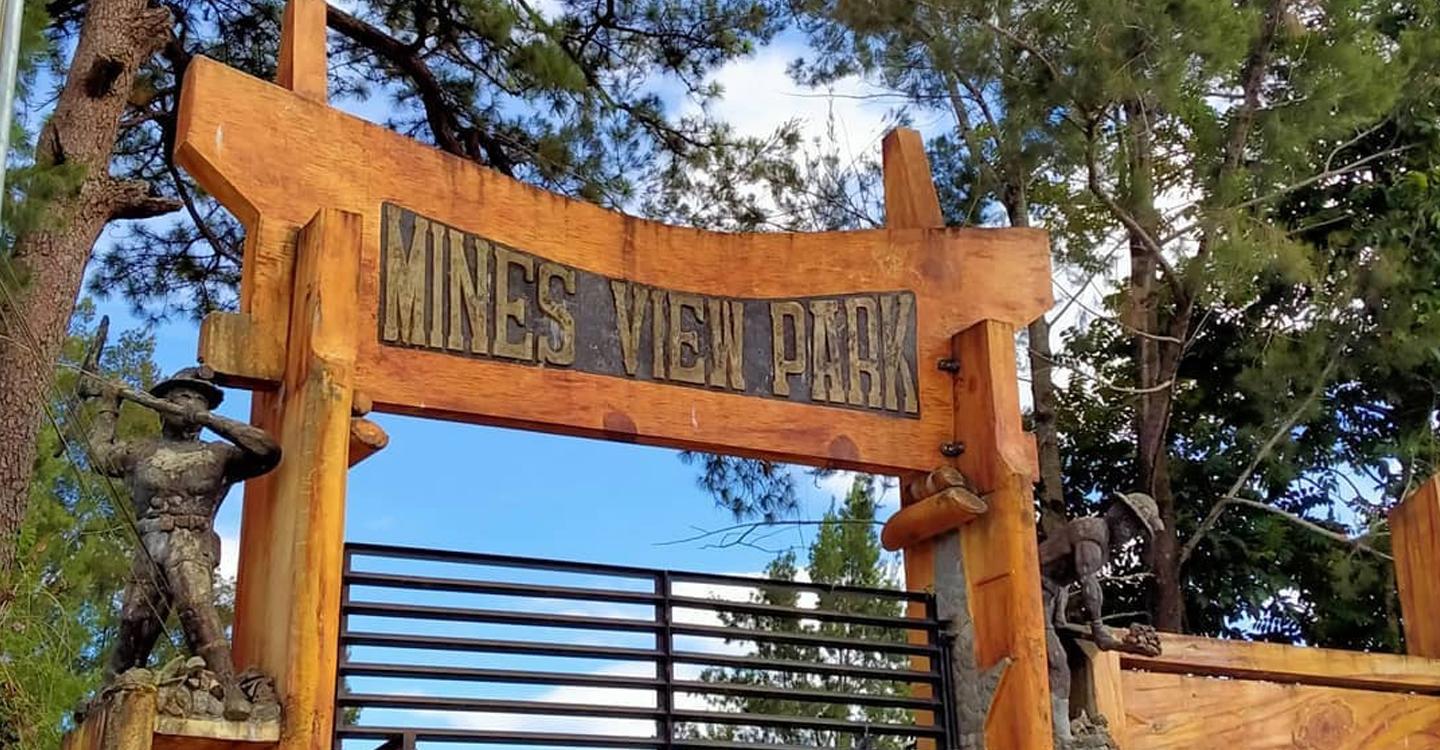 Image: @klei.dot
It is no doubt that Mines View Park sits on top of the list when it comes to places that give a stunning view of the Cordillera mountains. The park's observation deck allows guests to gaze at not only the mountains but also Itogon's mining town. You can also get the chance to wear Cordillera regalia while you're here: a bahag and a spear for men, tapis for the ladies, and headdresses for both. Visiting Mines View Park wouldn't be complete without dropping by the nearby Good Shepherd Convent and getting a taste of its popular ube jam, one of the many delicacies Baguio City is known for.
Since tourists usually flock to the place, social distancing may be a bit challenging—but not attainable. If you're planning to go with friends, keep your group small. See to it that you avoid large crowds. If you see lots of people at the observation deck, stay away and go to another place instead. When falling in line at the Good Shepherd, keep a distance of 2 meters away from the person in front of you. Keep your face mask on and disinfect your hands after touching the telescopes and wearing the Cordillera regalia.
Location: Gibraltar Road, Baguio, Benguet
Image: @immarycons
When it comes to horseback riding, Wright Park is the best place to go! Known for its famous Wright Park Riding Circle, the park is home to a stable of 200 beautiful horses that can take you on a fun-filled horseback ride. The park is fit for guests of all ages, for they have big horses that can accommodate adults and ponies that can accommodate children. The well-maintained trees around the park add to the vibe and make horseback riding twice as relaxing.
Since you cannot avoid physical contact, the best thing to do is to carry alcohol and keep your hands disinfected at all times. Always wear your face mask and avoid touching your face, specifically your eyes, nose, and mouth. Since horseback riding is an activity done individually, social distancing can be done by leading your horse to go to areas with fewer people. If there are riders with you, remember to maintain a distance of 2 meters.
Location: Bell Church Road, La Trinidad, Benguet
Images: @jervinsc
Seated on top of a hill near the borders of La Trinidad is the well-known Bell Church. As a Taoist church, the Bell Church features Taoist architecture which emphasizes equality and stability. The exteriors are designed with tall arches and the walls are decorated with bells, dragons, and other Buddhist symbols. You'll find a pagoda nestled on top of the church surrounded with beautiful gardens and a pond.
The Bell Church isn't always crowded, but there are lots of high-touch surfaces in the place. Handrails, arches, and even the bridge are only some of these surfaces, which is why it is important to keep a disinfectant with you at all times. Remember to always wear your face masks and if you can, wear disposable gloves to minimize direct contact with high-touch areas.
Location: La Trinidad, Benguet
Image: @abypisico
Visiting Baguio will not be complete without a trip to the popular Strawberry Farm in La Trinidad! Since Baguio's climate makes it ideal for crops that thrive in cold weather, fruits like strawberries are abundant in the city. Not only can you pick strawberries fresh from harvest, but you can also get to try the famous strawberry ice cream and strawberry taho (tofu snack with sago pearls and sweetener), where fresh strawberry syrup is used instead of the typical arnibal or sweetener. You can also take home packs of strawberries and even strawberry keychains from the Strawberry Farm Market.
Considering that strawberry-picking requires physical contact, it is advisable to bring and use disposable gloves when doing so. This is to minimize direct contact with high-touch areas. Disposable gloves can also be useful when buying souvenirs from the market. When walking around the farm, keep in mind that social distancing must still be observed. Since the farm is vast, go to an area with less people instead.
YOU MAY LIKE:
Just because the world is transitioning to the new normal doesn't mean you can no longer enjoy the places you once used to love. Don't let the pandemic change how you view the outside world!
Go to
Yoorekka
to discover more wonderful spots you might want to visit when it's safe.


About Antonette Louise Guiao
Antonette is a writer, a night owl, an extrovert, and a BTS ARMY. Her spare time is consumed by drawing digital vector art, sleeping, binge-watching Netflix series, and learning how to cook. An adventurer by heart, she aspires to travel the world with her family, try extreme outdoor activities, and taste all sorts of food in different countries.
Learn more stories on:
Location Tags:
Disclaimer: All articles in the Consumers Magazine of Yoorekka are for general information and entertainment purposes only. Although careful research has been made in writing them, Yoorekka does not make any warranty about the completeness and accuracy of all information presented in our articles. Our content is not intended to be used in place of legal, medical, or any professional advice.
MORE STORIES AROUND THE PHILIPPINES
Copyright 2013 - 2023 ShoppersGuide Marketing Inc. All Rights Reserved
This website uses cookies to enhance the user experience. For more information please see our
privacy policy