Images: ANTHILL Fabric Gallery Facebook Page
Cebuanos may be thrifty shoppers, but they have no qualms about spending for something which offers great value for their money. This is especially true when they buy
gifts
for someone dear to them. Buying a gift in the Queen City of the South is not that challenging if you know where to look. Below are five places where you can shop for
gift items in Cebu
without breaking the bank.
Image: The Islands Way
Islands Souvenirs has become synonymous with pasalubong (take-home gifts). The company was established in 1992 when a Cebuano businessman wanted to offer practical yet creatively designed souvenir products in the market. It changed the way souvenirs were sold.
The company currently has stores all over the country which offer a variety of souvenir items. Islands Souvenir shops are normally the first place that comes to mind when you ask a Cebuano where to buy gift items.
Aside from Cebuano delicacies, the store also sells shirts, shorts, and caps. Their best-selling shirts can go as low as PhP199.75 each. They also have keychains and bag tags at PhP79.75 each. Most of the shops of Islands Souvenirs are located in major malls, but there are also some standalone stores close to
major tourist attractions in Cebu City
.
Image: Arrah Manticajon
ANTHILL Fabric Gallery is a small shop located in one of the backstreets of Cebu. ANTHILL stands for Alternative Nest and Training/Trading Hub for Ingenious/Indigenous Little Livelihood. The place showcases everyday items made of hand-woven materials. ANTHILL aims to preserve Philippine weaving traditions by using them on contemporary items which appeal to the younger generation. ANTHILL has also partnered with different groups to bring their products to the market. One of the groups the company is working with is the Argao weaving community.
ANTHILL carries brass rings at PhP399 and brass bangles at PhP599. They also have kawayan (bamboo) necklaces sold at PhP699 and travel envelopes priced at PhP1,299.
ANTHILL is located at the corner of Acacia and Pedro Calomarde Streets, Lahug, Cebu City. It is a few meters away from
Ayala Center Cebu
and
Quest Cebu Hotel & Conference Center
. They are open from 9:00 AM to 6:00 PM, from Monday to Saturday.
3. Stalls inside APM Mall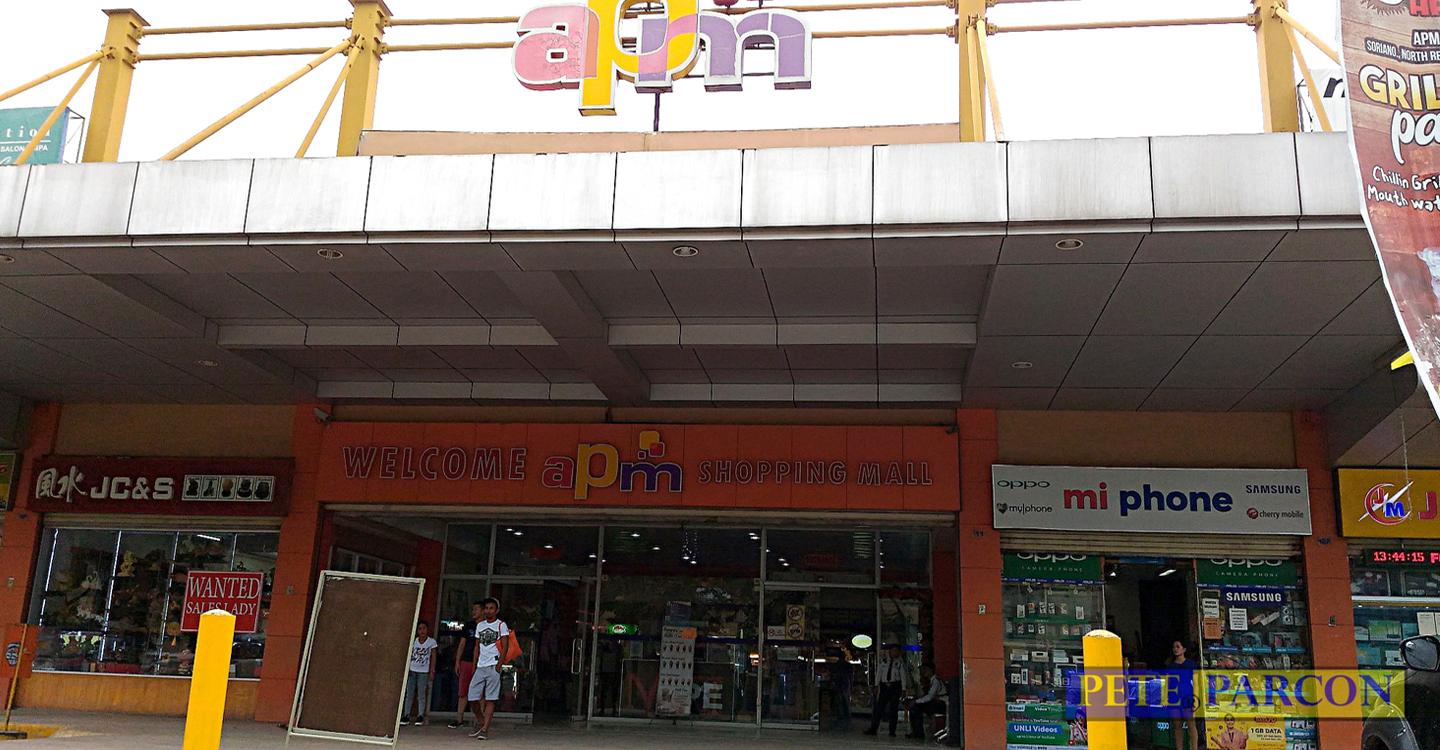 When homegrown malls opened their doors in Cebu, the shopping habits of Cebuanos were barely affected. Even though it's possible to
shop and save in malls
, many still look for the best deals they can find.
APM Mall
is one place where Cebuanos can find reasonably priced products while shopping in relative comfort. The mall is basically an air-conditioned bazaar where people can find a variety of products for sale. Each stall in the bazaar offers different items, including clothes, shoes, and electronics, among others.
You can buy shoes as cheap as PhP450 per pair or shirts at PhP85. Some stalls also offer discounts when you buy in bulk. The mall has a suitable parking lot where you can park your car. A good number of jeepneys also pass by the area. While getting a cab may be challenging, you can cross the street and line up for a taxi at
SM City Cebu
.
APM Mall is located right across SM City Cebu in the North Reclamation Area, Cebu City. They are open from 10:00 AM to 8:00 PM every day.
August 2020 Update: Only essential stores are currently open in the mall.
The mangoes of Cebu are known to be among the sweetest in the country. In fact, Cebu is a major exporter of dried mangoes. And so, it's not surprising that a store offering mango-based products opened in the city.
Mangga Cafe is a newly opened café located at Robinsons Cybergate Mall. They carry a selection of mango-based products, including breads, cakes, pastries, cookies, and jams. Their breads, cookies, and cakes are baked with mango flour, which is made of processed mango seeds.
Mangga Cafe has a small table for customers who want to try their sandwiches. These are priced from PhP99 up to PhP148. You can also bring home some goodies made from mangoes. Prices range from PhP35 for their ciabatta bread and PhP175 for a box of Healthylicious Delights mango bars. Mangga Cafe is located at the second level of Robinsons Cybergate Mall in Fuente Osmeña.
5. Stores and stalls in downtown Cebu
When it comes to affordable gift items, the best place to go to is downtown Cebu. The best deals in town can be found in the stores along Colon Street and Osmeña Boulevard. Here, there are a number of stalls which have reasonably priced gift items. Some vendors also offer items at low prices. Collared shirts for example, are sold at PhP99.50 each while a durable pair of flip-flops can go as low as PhP50.
Another place you can visit in the downtown area is Tabo Sa Banay. Located along Balintawak Street, it is the Cebuano's answer to Divisoria. You can find shirts priced at PhP60 as well as dresses sold at PhP100.
You can reach downtown Cebu by getting on a jeepney headed for Colon Street. You can get off at the jeepney stop near
Super Metro Colon
. From here, you can start walking along the road. The best time to visit downtown Cebu is in the morning. Since most of the stores open at 10:00 AM, you can begin exploring at around 9:00 AM, when vendors start displaying their wares along the sidewalk.
Visit
Yoorekka
for more gift spots and ideas!
Looking for a gift outside the malls of Cebu will not only allow you to find something unique. It also gives you an excuse to explore the Queen City of the South.
* Click the establishment names to see their exact addresses and contact numbers.
* Prices may change without prior notice.
This article was originally published in Yoorekka on November 23, 2017.