Image: Bluewater Maribago Beach Resort Facebook Page
Whether you're getting a tan alone or with your loved ones, the white sand beach and crystal clear waters in Lapu-Lapu City offer a much-needed getaway. Along Lapu-Lapu's shores,
world-class resorts
with luxurious amenities await tourists who want to bask in the sun and unwind after months of hunkering down at home.
One of these places is a seven-hectare tropical resort called
Bluewater Maribago Beach Resort
. This lush destination offers beautiful amenities and relaxing outdoor activities, from sunbathing to a picnic under a tree. Amid a pandemic, the resort put thought into every detail, going above and beyond to provide safe vacation stays for tourists through its protocols. See how
Bluewater Maribago Beach Resort
is a perfect escape for those who need to take a lavish break and recharge under the sun. Read on!
Staying true to Amuma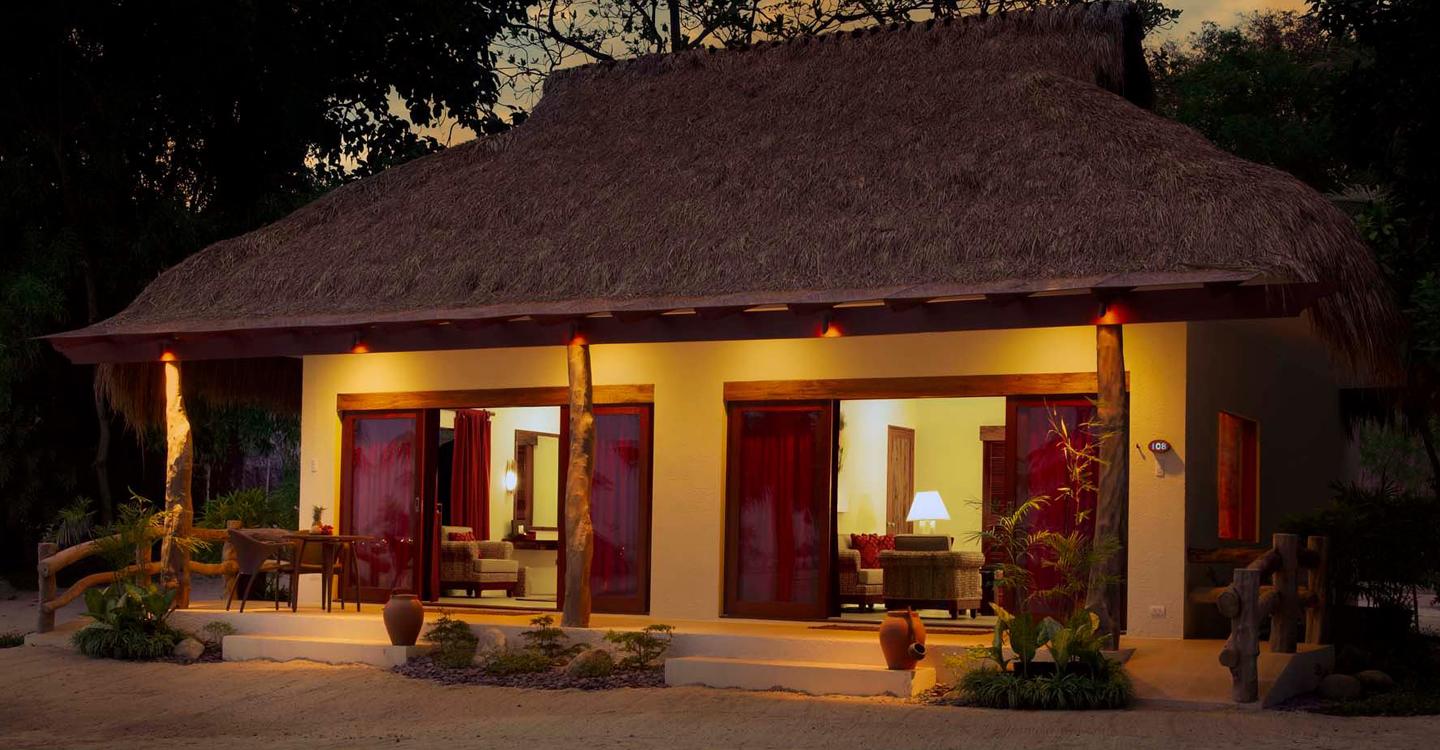 Image: Bluewater Maribago Beach Resort Facebook Page
The resort carries out the essence of amuma, which means caring, tending, and feeding in Visayan language. It is also associated with Filipino culture, specifically its warm welcome and comfortable shelter. Right on the beach and far away from the busy streets of Cebu, Bluewater Maribago Beach Resort offers packages that also highlight nature's healing elements—a vast ocean view and lush trees that surround the resort. Remaining true to amuma, one of its packages promotes a restful stay through a night at the Royal Bungalow (PhP14,800 per night which is good for two persons), a room located near the shore.
A vacation won't be memorable without a gastronomic feast, and the resort's Allegro Restaurant, Pizzeria Delfino's, and Oyster Bar are the guests' choices for refreshments and delicious meals. Thinking of having a private dinner with a loved one? The resort's management can also set a table for two near the shore under a dim-lighted tree for you!
Safety through the BlueCARES program
Image: Bluewater Maribago Beach Resort Facebook Page
Bluewater Maribago Beach Resort came up with the BlueCares program when it reopened to the public to ensure safety. Making use of the vast spaces, the resort executes proper physical distancing with an open-air design and safely distanced furniture in common areas. Below are also the additional measures implemented by the management.
• In collaboration with ARCHospitals, a leading medical institution in Cebu, the resort's staff underwent training for screening protocols and hospital-grade cleaning methods.
• Handwashing stations, hand sanitizers, and sanitizing mats are prepared for guests.
• Guests are encouraged to go digital: online booking, pre-check-in, and filling out of health and registration forms must be done before arrival at the resort.
• At the lobby, contact is minimized among guests and staff through an acrylic barrier installed at the front desk.
• Enhanced cleaning is done before guests enter rooms. Sealed amenities and personal safety kits are also provided inside the rooms.
• Menus can be viewed online for guests who want to avail of in-room dining.
• Guests' dishes are carefully prepared and covered upon serving. The resort's waitstaff are also equipped with appropriate protective equipment to minimize risk.
• Restaurant tables, lobby furniture, and high-touch surfaces are regularly sanitized by the resort's staff.
With its beautiful amenities and well-observed measures, Bluewater Maribago Beach Resort is the ideal tropical paradise—a destination that promises relaxation and protection simultaneously.
Bluewater Maribago Beach Resort is located at Bayung Road, Lapu-Lapu City, Cebu. Guests can call (032)-402-4100 or 0998 843 7686 for inquiries and reservations.