Note: This article was last reviewed on March 19, 2020.
The emergence of technology is truly a thing of wonder. In today's day and age, you can ride in a stranger's car to safely get somewhere, have food delivered straight to your door, and pay your bills without having to stand in line at the bank. Technology has also given the world fitness applications that can help count calories or record the kilometers you've run.
As expected, there is a share of backlash towards the supposed help these fitness apps bring. Some argue that they only cause a placebo effect, making you think you're being active when you actually aren't. However, a study published in the Journal of Medical Internet Research has shown that 75 percent of the current fitness app users in the sample have proclaimed to becoming more active versus under half the number of both former and non-users [1].
So, it can't be all bad, right? With the convenience and motivation they bring, it's truly worth the shot. So get on the road to becoming your best self and check out the best fitness apps you can download!
1. Charity Miles
Available on Android and iOS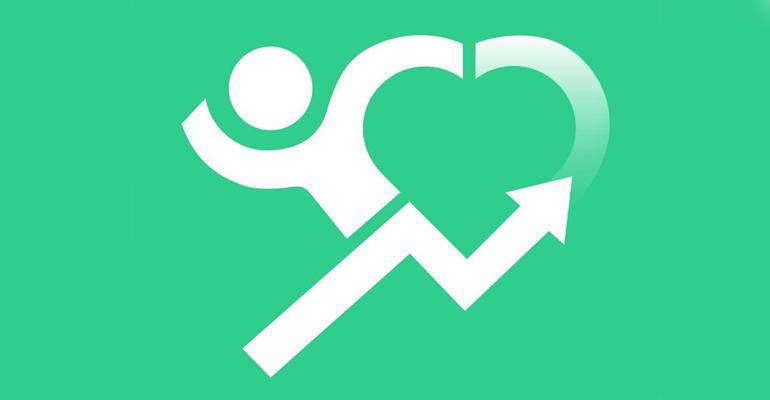 Charity Miles helps you on your fitness journey and lets you give back at the same time. You get to select the charity of your choice and with every mile you run, or walk, or bike, a certain amount coming from the app's sponsors will be donated to it. Some of the charities that Charity Miles helps out are Habitat for Humanity, World Wildlife Fund, and Operation Smile.
2. Freeletics
Available on Android and iOS
Freeletics gives you a gym-like workout without having to leave your home. The workouts usually take between ten to thirty minutes with over 140 exercises and over 900 workout variations to choose from. The app also comes with artificial intelligence coaching called the Freeletics Coach which analyzes your performance and designs an effective workout plan for you.
YOU MAY LIKE:
3. Sworkit
Available on Android and iOS
Sworkit lets you decide on the body part you want to work on and gives you customized workout routines for it. It contains 50 other workout routines to choose from, as well as instructional videos to teach you how to accomplish certain exercise moves correctly and effectively.
4. Keelo
Available on Android and iOS
Keelo features bodyweight-only workouts as well as exercises that use gym equipment like dumbbells, barbells, and kettlebells, so they can be done either at home or at the gym. The sessions, which are predominantly strength training and High Intensity Interval Training (HIIT) range from seven to twenty minutes each.
5. Daily Yoga
Available on Android and iOS
Yoga is the type of exercise that helps keep both the body and the mind healthy. It is also proven to improve flexibility and balance and provide a steady energy level throughout the day. Daily Yoga offers more than 250 guided classes directed by ten coaches. The app is also suitable for both yoga beginners and advanced gurus.
YOU MAY LIKE:
6. Runtastic
Available on Android and iOS
Although there is no shortage on running apps, Runtastic differs because it gives very detailed information on every element of your entire run. Using your phone's GPS, it can track your distance, your pace, your maximum speed, even the amount of steps you take in a minute. It also records statistics for all of your runs, thus enabling you to create personal records. The app will also let you know how many calories you burned after each run.
Sometimes all you need is a little push in the right direction to get you started. And when paired with a healthy diet, enough rest, and solid commitment, these exercise apps will help you become a healthier, happier version of yourself.
Which best fitness app do you swear by? Tell us about it in the comments below!
* All images are taken from the official Facebook pages of the apps.
References:
[1] https://bit.ly/2Aa3p8E
https://bit.ly/2yF2bAw