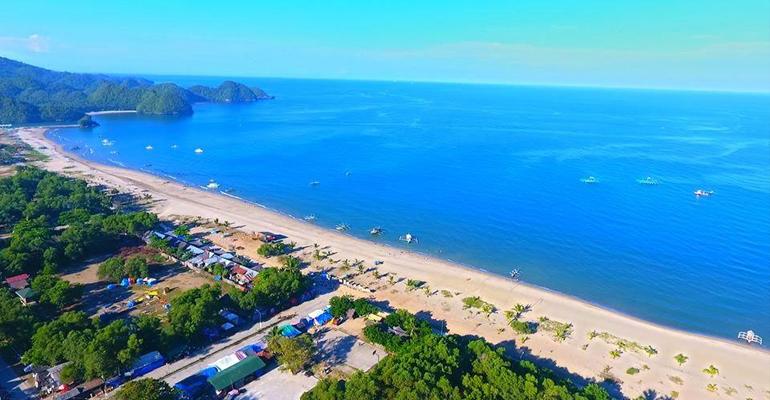 Image: Sipalay Tourism
Great news! People who are traveling to
Sipalay City
can expect better services from resorts and accommodations. In Bacolod, locals and tourists should anticipate heavy traffic on major roads and flash flood. This is due to the unfinished drainage construction of the government and foreseen rain showers. The relocation of Pala Pala Seafood Market and greater airport woes as well continue to challenge locals and tourists.
Weather: Rainy season begins
The rainy season is expected to begin in the first week of June, Philippine Atmospheric Geophysical Astronomical Services Administration (PAGASA) stated. Mostly cloudy to downpours in the morning and afternoon are expected throughout the week. It is advised to bring an umbrella and jacket to protect yourself from the rain [1]. Locals and visitors alike are also recommended to bring an extra shirt and flip flops as flood is expected during heavy downpour and an unfinished drainage project. Construction is still ongoing along Lacson Street so it's better to be prepared for the worse.
Traffic News: Back to school traffic
Classes in Philippine public schools will begin on June 4. That means students will now add up to the usual commute and foot traffic people experienced last summer. Expect a heavy traffic surge in all parts of Bacolod especially along Lacson Street since the government drainage project is still ongoing. It is advised to leave homes an hour earlier than the usual to avoid getting late on trips, work, classes and important transactions.
Travel Updates
Greater airport woes
Aside from travelers expressing discomfort from the poor air conditioning at the Bacolod-Silay International Airport, they also complained on the poorly maintained comfort rooms. Reports say comfort rooms are not maintained and even some toilet bowls were yellowish [2]. Lack of trolleys are also an added concern for travelers. Visitors flying in or out of Bacolod might experience discomfort in some facilities mentioned. But great news, the Civil Aviation Authority of the Philippines (CAAP) has begun addressing these concerns as they have started improving the air-conditioning in the airport last week.
Organization of resort accommodations formed in Sipalay
Sipalay City Tourism Office formed the Sipalay Accommodation Establishment Operators' Association. It is an organization of resorts and accommodation establishments in Sipalay City that aims to streamline services, address issues systematically, strengthen sustainability efforts, and promote collaboration. This is great news for tourist who are planning to go to the city, since it is one of the top destinations in Negros. Lorenzo Kilayko, the owner of Northwest Inn Sipalay was elected as president [3].
Bacolod's Pala-Pala Market relocates
Stall owners at the Pala Pala Seafood Market vacated their stalls last May 15 to give way to the construction of the Negros First Food Terminal Market. The 33 vendors have been relocated by the city government of Bacolod to San Juan Street. The construction of their temporary eatery is now ongoing. Tourists who are craving for some authentic local seafood is advised to go to some other seafood restaurants in Bacolod to satisfy their
seafood cravings
[4].
References:
[1] https://bit.ly/2H6MeoX
[2] https://bit.ly/2J02q16
[3] https://bit.ly/2JfWr7r
[4] https://bit.ly/2IZp21L