Bacolod
is one of the busiest shopping centers in Negros Occidental. The city has many traditional
local markets
for visitors to explore. However, with the lack of sources of information and guides on the internet, it has been difficult for tourists to indulge in this kind of activity. Luckily, this guide gives you bits of information on things you didn't know about Bacolod markets. Read on!
1. Commuting is easy.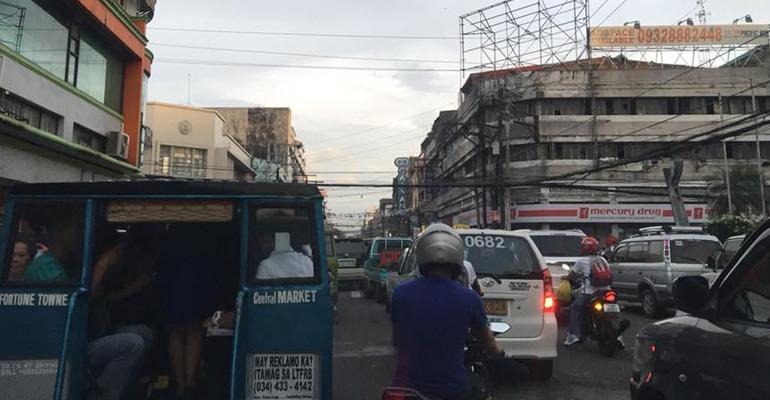 Image: Eli Gatanela
If it's your first time in Bacolod City, for sure you'll get confused by the jeepney routes. They go around in circles which might make you hesitant to take any public utility vehicles because of the fear of getting lost. However, if your main destination is going to Bacolod Markets then you probably didn't know that commuting is easy.
One good thing about jeepney routes here in Bacolod is that all routes lead to markets. If you look closely at the routes of each jeepney, they would either say "Central Market", "Shopping", and "Libertad". The places mentioned are the primary shopping destinations here in the City of Smiles. That's why the next time you go shopping in Bacolod City, don't hesitate to ignore taxi booking applications and save a lot of money by taking jeepneys! Just a tip, since all routes lead to markets, traffic jams in the area are inevitable. If you are already near to your destination, dropping off and walking will save you time.
YOU MAY LIKE:
2. It used to have jam-packed walkways.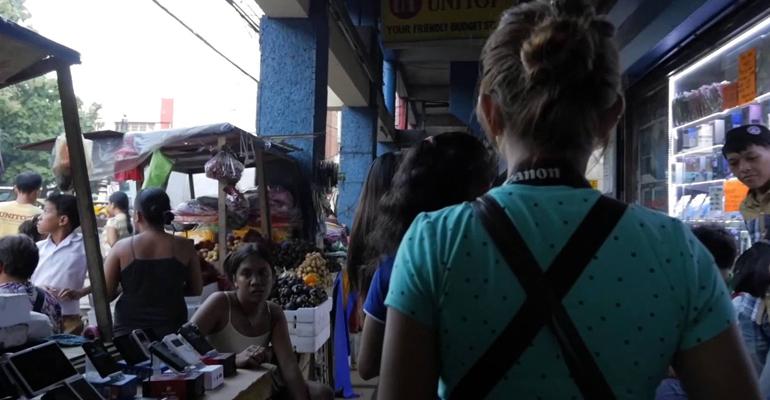 Image: Nomadic in the Philippines YouTube Channel
Bacolod is one of the most progressive cities in Western Visayas. And if you think shopping in giant malls is the norm here, you're wrong. Locals still tend to love shopping in local markets. Local markets here in Bacolod also have a Divisoria-like shopping experience. The Bacolod downtown area (Central Business District), where the
Bacolod Central Market
can be found, is a shopping haven for locals as its declaration as a city brought urbanization in the 1930s.
There used to be a lot of vendors inside and outside the commercial buildings, creating tight walkways for consumers. This has since changed after President Duterte ordered local governments to clear roads and pathways in 2019. But since there will still be a lot of people going in and out of the market, it is advisable to guard your belongings.
3. Cheap and unique items are easy to find.
Image: Hua Kong Chinese Grocery and Drug Store
Bacolod City has diverse stores within its local markets. One of the oldest stores recorded in Bacolod City is the
Hua Kong Chinese Grocery and Drug Store
. This store has been open since 1947 and has been serving Bacoleños for almost 70 years. The store stayed for the longest time since it offers unique products such as Chinese and Asian cosmetics, food and traditional herbal medicine. What makes this store interesting is that it only closes twice a year on Good Friday and New Year's Day. If you do the math, you'll know that the store has closed for only 140 days for almost 70 years! They also sell cheap textiles and shoes around the corner, you just need to prepare your charm to get the best bargain.
4. Food stalls used to be abundant.
Image: Eli Gatanela
Bacolod markets used to have food stalls lining its streets. In the past, you can choose from siomai (beef, pork or shrimp dumplings), fried chicken, peanuts, bihon (rice noodles), other street foods, fruit stalls and Bacolod's native delicacies. However, since the road-clearing order of President Duterte, this has since changed. There are still food options within the markets, so you still won't go hungry!
5. The markets have a rich history.
Image: Writer's own
Some of the shopping malls that are originally in Bacolod like
Lopue's
and
Plaza Mart City Mall
have already been regular fixtures in the City of Smiles. Lopue's is a department store established in 1945 in front of Bacolod Public Plaza. On the other hand, Plaza Mart, which opened in 1965, is considered as one of the original shopping malls in the city. It is believed to be the first establishment in the city to have an escalator, which was a big deal back in the day. Long-standing stores like this prove that shopping has been a part of Bacoleños' lifestyle even in the past.
Now that you're equipped with information about traditional local markets here in the City of Smiles, you can now have a remarkable shopping experience that will truly make you smile.
Go to
Yoorekka
to discover more information about Bacolod!
This article was originally published in Yoorekka on June 27, 2018.