The Panagbenga Festival 2021 will push through, but events will be limited to curb the spread of COVID-19. The Grand Float Parade and Grand Street Parade will not be held this year, but activities like the landscaping competition are still set. Please visit the social media page of the Baguio Public Information Office for more updates.
Image: Miguel Isidro Photography via Flickr
The pandemic might not yet be defeated, but it cannot stop Baguio from celebrating its season of blooming. However, this year's Panagbenga celebration will be different, as key activities that draw crowds, including the parades, have been cancelled. And while things will be more subdued, it's still best to come prepared. Count on this guide for a more enjoyable and stress-free Panagbenga experience.
1. Gear up with comfortable clothes, shoes, and other essential accessories.
The first thing you should check during your stay is the weather in Baguio. The temperature will range from 15 degrees to 20 degrees Celsius, but remember that temperatures can drop lower especially in the early morning and late evening.
Your clothes should
keep you warm
but not too hot. The best approach is to layer your clothes so that when it gets warmer, you can just take off some of the layers. Depending on where you are located, it is also best that you wear clothes that are not too tight. You may end up sitting on the side of the street (along Session Road) for most of the spectacle.
The parade usually starts at 8:00 AM and lasts until noontime, so an umbrella, a sun hat, or sunglasses would come in handy when you are under the mid-morning sun.
YOU MAY LIKE:
2. Bring food and water
You can avoid being hungry by
bringing snacks
such as biscuits, crackers, and other non-messy food items. Hydrate with lots of drinking water—you may not feel hot and sweaty at any given moment because of the weather, but you
will
still need your water.
3. Locate the nearest comfort room for emergencies.
On any vacation, it's always a good idea to know where the nearest comfort room is. If you are along Session, it may mean finding the nearest restaurant where you can enter. Along Upper Session Road, the Caltex station has CR facilities as well.
4. Be considerate enough to throw your garbage properly.
Baguio, like any other city, is struggling with its waste management, so every bit of help from visitors and residents counts. Don't leave your garbage anywhere along Session Road, or any other public road for that matter. Bring a large disposable plastic bag where you can gather all your waste (food containers, candy wrappers, etc.) and find the nearest garbage bin where you can properly dispose of it. Let us do our share to help maintain Baguio's cleanliness.
5. Take care of your belongings.
Chances are you will come equipped with your smartphones, digital cameras, and/or other gadgets. And because crowds are a favorite spot for pickpockets and thieves, one cannot emphasize enough how important it is to safeguard your gadgets and other personal belongings.
Need more nifty travel tips like these? Go to
Yoorekka
!
6. Deal with the traffic, road closures, and lack of taxis with the following tips.
Although major city roads might not be as clogged as previous years, it pays if you're prepared to walk. Armed with a Google Maps view of the streets, figure out how you can get from Session Road to your next destination. Also, plot out the walking route back to your hotel so you can go back to the hotel easily.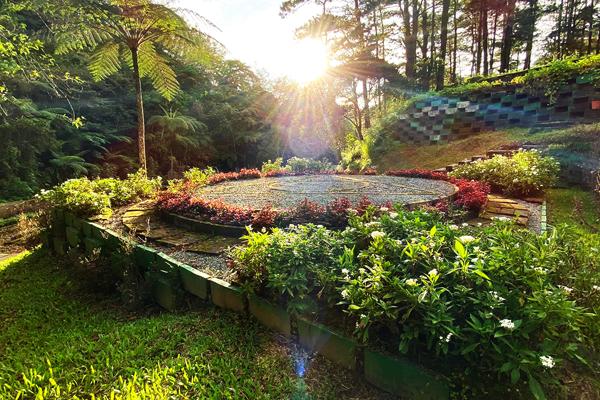 YOU MAY LIKE:
These survival tips will surely make your Panagbenga experience a more pleasant and stress-free one. Above all, remember to take things in stride and just enjoy each moment at the festival.
Stay safe as you travel! Make sure to follow social distancing protocols and observe health precautions wherever you go. Have a great trip!
This article was originally published in Yoorekka on February 15, 2018.