Due to changing quarantine measures, the destination/s, store/s, establishment/s featured in this article might be temporarily closed under the latest government policies. LGUs might also implement health protocols and travel requirements. Please contact the establishment/s before visiting. Stay safe!
When rain comes, bumper-to-bumper traffic normally follows. Since many Cebuanos want to avoid getting stuck in traffic, they often look for a place where they can wait it out. Thus, we came up with a list of places where you can pass the time as floodwaters recede and traffic improves in the Queen City of the South.
1. Vault Board Game Cafe
If you love board games, then
Vault Board Game Cafe
is one place you can go when you get stranded during a heavy downpour. As its name implies, the main attraction of the café is their board games. Customers can play all they want for a minimum purchase of PhP150 for adults and PhP90 for children aged 13 and below. The café has a good variety of board games available, including Scrabble, Monopoly, Settlers of Catan, and Ticket to Ride. It is not surprising if screams of delight or despair can be heard inside the café, depending on the outcome of the game.
The café offers a good selection of food items on its menu. These include fish and chips, Tokyo dog, and tuna carbonara. Prices are between PhP120 for their French fries and PhP260 for the fisherman's bowl. Vault Board Game Café also has a variety of hot and cold drinks for
coffee lovers
and non-coffee lovers alike. These include cappuccino, Americano, latte, mocha frappe, hot and cold tea, and milkshake. Prices for drinks range from PhP90 for the espresso up to PhP220 for the
matcha
green tea milkshake.
Address: Ground Floor, The Greenery, Pope John Paul Avenue, Mabolo, Cebu City
Operating hours: 3:00 PM to 11:00 PM Tuesday to Thursday; 4:00 PM to 12:00 AM Fridays, 12:00 PM to 12:00 AM Saturdays; 12:00 PM to 10:00 PM Sundays and Mondays
2. Hello Hans Movie House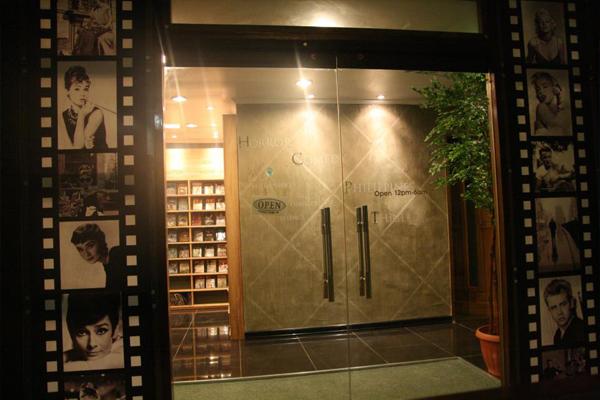 When the rain falls, many people just want to stay indoors and watch a movie or two. Hello Hans Movie House is one place where you can do this. It is the first private DVD room in Cebu with a video library of 4,000 original movies which customers can watch on an 80-inch screen.
Regular rates are at PhP350 per movie for two persons. Students pay PhP250 per movie for two persons. There is a fee of PhP50 for every additional person in the room. Hello Hans Movie House offers a 50% discount off the regular rate for the fifth movie. They also give out free popcorn for the third and eighth movie.
Address: CJRS Building, I.T. Park, Apas, Cebu City; 2nd Floor, Parkmall, Ouano Avenue, Mandaue Reclamation Area, Mandaue City
Operating hours: 1:00 PM to 6:00 AM Monday to Thursday, 12:00 PM to 6:00 AM Friday to Sunday (IT Park); 10:00 AM to 12:00 AM Mondays to Sundays (Parkmall)
3. Melvin's Reef Blacklight Mini Golf
Melvin's Reef Blacklight Mini Golf is a mini golf course where you can wait out the rainy-day traffic. The nine-hole course at Melvin's is a feast for the eyes. The black light and ocean-inspired interiors give you the feeling of playing underwater golf. Since shoes are not allowed while playing, make sure to wear socks before going to the place. Customers can practice their putts and swings amid fishes, crabs, starfishes, and other colorful marine life.
Mini-golf rates at Melvin's are at PhP300 for adults and PhP200 for children aged seven and below. Students get a special rate of PhP250 if they can present a valid school ID.
Address: 18th floor Tower 2, Club Ultima, 819 Osmeña Boulevard, Ramos, Cebu City
Operating hours: 10:00 AM to 10:00 PM Mondays to Sundays
4. Cat Cafe Philippines
Cat Cafe Philippines
is the first cat café in Cebu City. It first opened at the corner of L. Bacayo Street and V. Rama Avenue in Guadalupe, Cebu City before they transferred to
SM Seaside City Cebu
. Cheech, Cotton, and Smoke are among the cute felines who will greet customers at the café.
The gentle purring of the cats at the café offers a therapeutic effect on people with certain ailments. Listening to a purring cat can lower blood pressure and stress. Research also shows that cat owners are around 40% less likely to experience a heart attack compared to those who do not own a cat.
While the cats are the highlight of Cat Cafe Philippines, customers can also enjoy a wide selection of food and beverages at the place. These include grilled sandwich, tuna sandwich, taco salad, frappes, coffee, and shakes. Prices of the food items at the café are from PhP25 for the truffles up to PhP240 for the taco salad. The drinks cost between PhP40 for the four seasons juice drink and PhP120 for the mixed fruit shake.
Address: Skypark, SM Seaside City Cebu, Cebu South Coastal Road, Cebu City
Operating hours: 10:00 AM to 9:00 PM Mondays to Sundays
5. Boards & Bites Board Games
Boards & Bites Board Games is another uniquely-themed café in Cebu. Similar to Vault Board Game Cafe, the café has 200 board games which customers can play for a PhP100 fee.
While playing the board games, customers can also munch on some of the
food offerings
of the café. These include beef
pares
(braised beef meal), nachos, and Kabuki chicken. They can pair these off with the blue raspberry
lemonada
(lemonade) or mango iced tea. Prices of the food items start at PhP60 for the popcorn explosion up to PhP180 for the premium pork
sisig
(sizzling pig's head and liver). Drinks cost between PhP80 for the mango iced tea and PhP160 for the special
matcha
green tea frappe.
Address: 2nd Floor, The Space, A.S. Fortuna Street corner P. Remedio Street, Banilad, Mandaue City
Operating hours: 4:00 PM to 12:00 AM Tuesdays to Sundays
When the raindrops start falling on our head, we normally want to run for cover and wait for the downpour to stop. Instead of being bored silly while waiting for the skies to clear up, you can drop by any of these places and have some fun.
* Prices may change without prior notice.