Stay safe as you travel! Make sure to follow social distancing protocols and observe health precautions wherever you go. Have a great trip!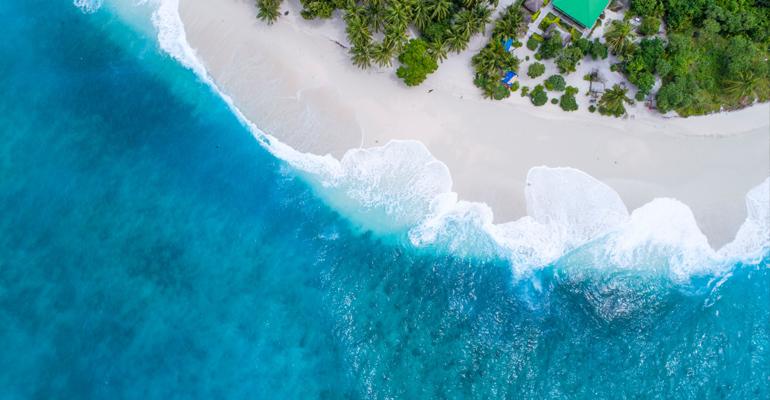 A
Cebu Tour
is never complete without relaxing on the sand while catching the wave crash on the shore. The
beaches in Cebu
are among the best in the world, and you can find them in just about every corner of the island. This abundance of amazing beaches has made
Cebu a popular tourist attraction
and destination, especially during the summer season.
But not all beaches are created equal. Some of these beaches offer everything any beach bum or self-professed "mermaid" would want in a great destination. And so, we came up with a list of five of the best and most
popular beaches in Cebu
.
Check out this video:
Image: Camp Sawi Bantayan Island Facebook Page
Bantayan Island is a major tourist destination located off the northwestern coast of Cebu. The island is already popular among beach-loving tourists as it is, but when a movie filmed in Bantayan was released a couple of years back, tourism boomed and was better than ever. As such, various beach resorts sprouted and lined the island coast, offering broad options for accommodations to their visitors.
Bantayan is actually the biggest island in the group, with a number of smaller islands around it. Travel time from Mactan-Cebu International Airport to Bantayan Island is around five hours, depending on the traffic.
Image: Michael Dutallas Monto
Camotes, or the Lost Horizon of the South, was named one of the best islands in the world by the readers of Conde Nast Traveler Magazine, a lifestyle travel magazine based in New York. Camotes is actually made up of three main islands and one islet. Even with its increasing popularity, island life has remained relatively low-key and laidback.
Most of the resorts are located in the Municipality of San Francisco in Pacijan Island. Aside from the beaches, visitors can also explore many other
natural attractions in Camotes
. The island is around 10 hours away from the Mactan-Cebu International Airport, but the amazing view that greets you when you arrive is surely worth the long ride.
Image: Moalboal Facebook Page
While the diving spots are the main tourist drawers of Moalboal, the town also has its own white sand beach that can stand up to any of the best beaches that Cebu has to offer. If you are looking to soak up some sun while taking a dip in the crystal-clear waters in Moalboal, White Beach or Basdako (which means "big sand") is the place to be.
The two-kilometer-long beach has become popular among visitors who prefer lazing around on a beach, presumably with their favorite brew in one hand and a choice book on the other. Travel time to Moalboal from the Mactan-Cebu International Airport is around four and a half hours.
Image: Badian Island Wellness Resort Facebook Page
Badian may be known for Kawasan Falls, but an island off the southwestern coast of Cebu is home to a notable beach that can give other tourist destinations a run for their money. Badian Island is around ten minutes away from the mainland and is home to a high-end resort offering all the amenities visitors often look for.
But, if you are running low on budget and are looking for more affordable accommodations, you can easily find a place to stay on the mainland. Badian Island is around four hours away from the Mactan-Cebu International Airport.
Image: Bluewater Sumilon Island Resort Facebook Page
The name "Sumilon" is derived from a Cebuano word which means "to take refuge." Powdery-white sand beaches greet visitors when they arrive to
Sumilon Island
, around 20 minutes away from Oslob. Since the island is privately owned by
Bluewater Sumilon Island Resort
, non-guests can only visit the sandbar on the island.
That doesn't subtract from the experience, though, since visitors will still be treated to the sandbar's marvelous form as it changes locations with the seasons. Travel time from the Mactan-Cebu International Airport to Sumilon Island is around four-and-a-half hours.
It is not surprising that Cebu was chosen as one of the best islands in the world; its exquisite white sand beaches, magnificent panoramas, and exquisite service makes Cebu a consistent contender, capable of hanging with the best of them.
This summer, which of these popular beaches in Cebu are you excited to explore? Dive in the comment section and let us know!
This article was originally published in Yoorekka on April 03, 2018.