Due to changing quarantine measures, the activities, destination/s, store/s, establishment/s featured in this article might be temporarily prohibited or closed under the latest government policies. LGUs might also implement health protocols and travel requirements. Please get in touch with the establishment/s before visiting. Stay safe!
Image: Kinatarcan Island Facebook Page
Being one of the top tourist destinations in the country, Cebu draws in millions of visitors every year. And because of this, many of the
tourist spots
in Cebu are visited all year round. Most of these places are also well-developed and offer all the amenities one would like to see to make their stay comfortable. But there are still some places in the province that are still relatively untouched. These places are among the last frontiers of Cebu. And one of these places is
Kinatarcan Island
.
This tourist spot in Cebu
, also known as Guintacan Island, which is one of the islands located off the northern coast of Cebu. It is a part of the Municipality of Sta. Fe. This tourist spot in Cebu has white-sand beaches, lagoons, coves, and rock cliffs that will have nature lovers smiling from ear to ear. While the island has a few resorts offering some creature comforts for its visitors, it is relatively undeveloped. Let us take a look at what you can look forward to when you visit one of the last frontiers of Cebu.
Pristine Beaches
Image: Kinatarcan Island Facebook Page
One of the main attractions of Kinatarcan Island is its pristine beaches. This tourist spot in Cebu has four main beaches, which all offer a good place where you can take a dip in its crystal-clear waters. The Hagdan Beach and the Bitoon Beach are known for their long stretches of white sand. It is also the jump-off point if you want to visit the Laaw Lagoon.
Even as boats from mainland Cebu dock at Pasil Beach, it still features turquoise waters that would make you want to take a dip once you reach the island. The beach is also the home of one of the few resorts on the island. Another notable beach on Kinatarcan Island is Langub Beach. Aside from the white-sand beach and crystal-clear water, Langub Beach also offers an unobstructed view of the sunset at the end of the day.
Amazing Lagoon
*Guests can find sea grapes growing abundantly in the Laaw Lagoon of Kinatarcan Island.* Image: Kinatarcan Island Facebook Page
This tourist spot in Cebu is also blessed with a lagoon adventure lover should visit. While getting to the Laaw Lagoon may be a challenge to the uninitiated, you will be greeted by crystal-clear waters and the beauty of nature at its best once you reach the place. Surrounded by limestone formations and covered with a canopy of trees, the lagoon is definitely an amazing sight to see.
You can also find lato (sea grape) or green caviar growing in the lagoon. This local delicacy is best eaten raw and dipped in vinegar. The lagoon is located on the eastern side of the island and will require a 20 to 30-minute hike from the place where the boats from mainland Cebu dock.
Fascinating Coves
*Visitors can take a dip in the Laaw Cove after exploring the lagoon in Kinatarcan Island.* Image: Kinatarcan Island Facebook Page
Right beside the Laaw Lagoon is the Laaw Cove. The cove is also called Tamboan ni Leon by the locals. It is a coral cliff facing the Visayan Sea. One of the activities locals and some adventurous visitors like to do at the place is jumping off the cliff. This Instagram-worthy spot can have your knees shaking due to its height. But if you are a thrill-seeker looking for an adrenaline fix for the day, you take a dip in the crystal-clear waters by jumping off of it.
Other Kinatarcan Island Sights
Image: Kinatarcan Island Facebook Page
Aside from the Laaw Cove, there are several other coves on Kinatarcan Island where you can take a dip in. Moreover, there are other interesting places you can visit on the island. One of these places is the floating cottage in Langub Beach. You can enjoy a sumptuous seafood lunch with the fresh sea breeze blowing your worries away. Another place visitors can check out on Kinatarcan Island is the parola (lighthouse). Situated on the southeastern part of the island, the lighthouse is a good place to take an Instagram-worthy photo of your visit to the island. Batanes feels, anyone?
Beachfront Camping
Image: Kinatarcan Island Facebook Page
While there are a couple of resorts options, you may want to pitch a tent on one of the beaches on the island. You can set up your tent close to a resort and pay for a fee so you can access the bathrooms of the resort. It will also allow you to charge your gadgets at the end of the day.
Resort Living
Image: Kinatarcan Island Facebook Page
This tourist spot in Cebu may not be as developed as other tourist spots in Cebu, but it does have its share of resorts. These resorts offer some creature comforts you may look for when you visit the place. Some resorts on the island are:
• Kinatarcan Wellness Resort – is located on Pasil Beach and offers air-conditioned rooms, a restaurant, and glamping tents for its guests.
• Willie's Beach Resort – a simple resort located on Pasil Beach where guests can pitch a tent and use some of the facilities of the place
• Forest Beach – an affordable resort in Bitoon Beach where guests can cook their own food.
Visit
Yoorekka
for even more awe-inspiring travel destinations all over the country!
Details about Kinatarcan Island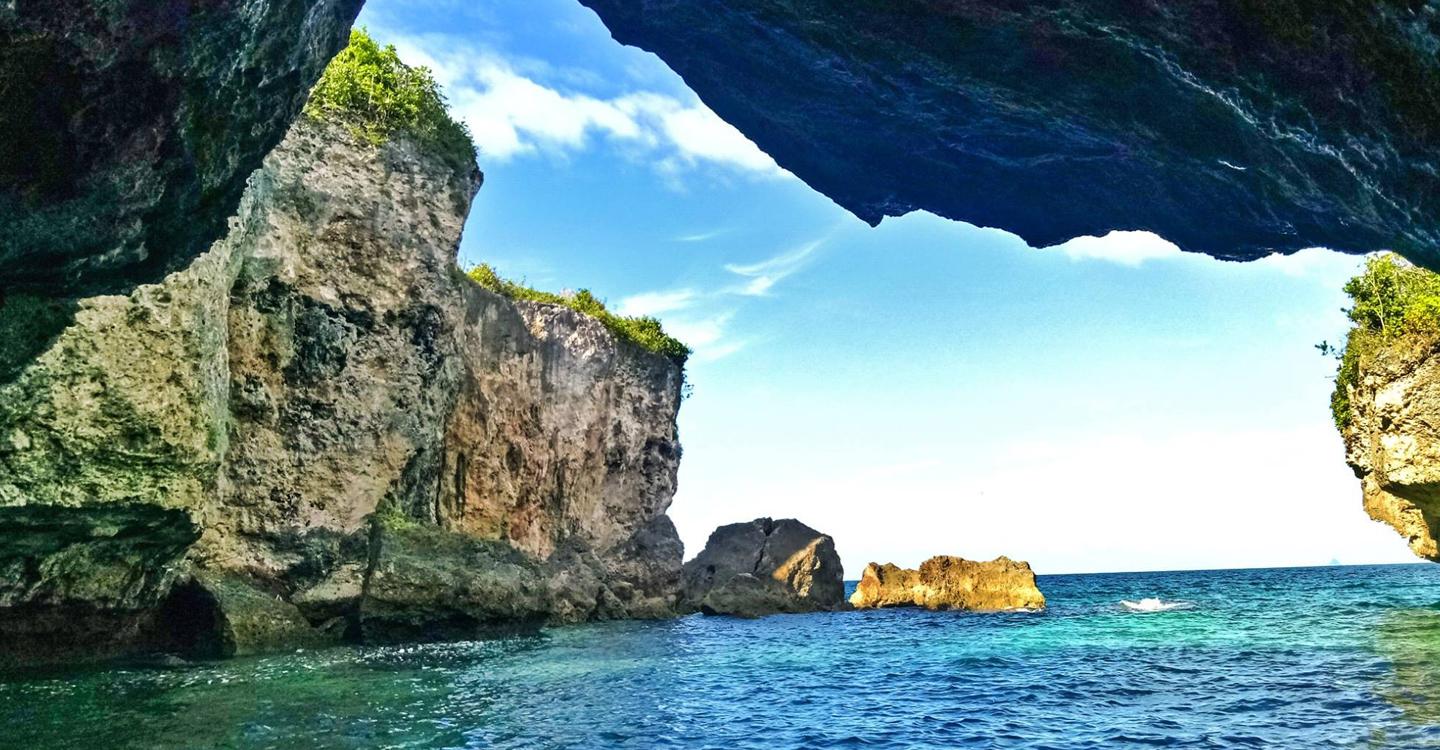 Image: Kinatarcan Island Facebook Page
How to get to Kinatarcan Island: From the Cebu North Bus Terminal, ride a bus headed for Daanbantayan. Tell the driver to let you off at the Daanbantayan Public Market. From the public market, walk to the Mahayahay port and ride a boat heading to Kinatarcan Island.
Tips:
• The boat schedule going for this tourist spot in Cebu does not have a fixed time since it does not receive a regular stream of visitors. Passenger boats normally leave Daanbantayan when they have around 30 passengers on board.
• Boats headed for Mahayahay port from Kinatarcan Island leave at 7:00 AM. Another option is traveling to Bantayan Island through a boat leaving Yoonek Beach at around 11:00 AM. But the schedule is not fixed as well so there may be times when the boat will leave at 1:00 PM. From Bantayan Island, you can ride a ferry to mainland Cebu.
• While there are stores on this tourist spot in Cebu, it is advisable to bring your own supplies. You should also bring your own utensils, especially if you are planning to pitch a tent on the beach.
• Mobile signals can be erratic in most parts of this tourist spot in Cebu. The best place to get a decent signal is Pasil Beach, where boats from the mainland normally dock.
• Always remember to "Leave No Trace" when you visit the Kinatarcan Island.
Kinatarcan Island was once called the "forgotten island" due to the lack of development in the area. But this lack of commercialization has become one of its best assets as this tourist spot in Cebu can now boast of a mesmerizing beauty that only nature can provide.
Stay safe as you travel! Make sure to follow social distancing protocols and observe health precautions wherever you go. Have a great trip!
This article was originally published in Yoorekka on August 30, 2019.