Malls + Markets Shopping
5 Things You Can Expect When Visiting Divisoria This 2019
See how this popular shopping spot has changed since the cleanup.
By: Antonette Louise Guiao | August 16, 2019
---
Image: @gerald.bautista.espino
The City of Manila is the capital of the Philippines. It is where most historical establishments are erected, some tourist spots are located, and famous international singers hold concerts. One notable place located in Manila is Divisoria, a commercial center known for its wide array of shops that sell diverse and low-priced goods. It has always been the haven of shoppers from all walks of life.
Manileños have always known this part of the city as dirty and congested, but that was until Mayor Isko took his post and conducted cleanup operations in
Divisoria this 2019
. Customers and vendors alike were beyond pleased with what the new mayor, together with his new administration, has done to the place. If you're wondering what to expect when you go
shopping
at the new and improved
Divisoria this 2019
, read on!
1. The surroundings are now cleaner.
Image: @onebighappykid
Besides being always overpopulated, Divisoria was known to be terribly messy and polluted as well. It is said that due to the congestion of the place, monitoring its cleanliness became a challenge for the local government. And since there's trash at almost every corner, the area was always marked by a foul odor.
But after the clean-up drive last July 2, 2019, Divisoria is now clutter-free! Moreover, the horrible stench of insanitary disposal and garbage no longer lingers in the area. Sidewalks are now pretty visible, and the driveways passable by cars. Stores that used to block wide lanes are no longer around, making it easier for customers to stroll around the commercial center.
2. The driveways are now traffic-free and passable.
Image: @jambosphotostory
When visiting Divisoria, most buyers know that bringing a car isn't exactly a good idea. Most would rather take public transportation rather than bring a vehicle. Other than the fact that the parking lots in the area get full quickly, trying to make your way through the sea of customers and vendors whose stores obstruct the driveways can take forever.
But the once-hampered lanes of Divisoria are now clear and passable. The streets are free from illegal stalls which block driveways, so people are now unrestricted from bringing their vehicles to the place. After seeing unclogged streets, Manileños gained hope that this action might just help relieve the heavy traffic that Manila faces every day.
3. The police force is doubled.
Image: @jkcoup
Divisoria is known to be a playground of thieves and pickpockets. This usually terrifies possible customers and sometimes hinders them from taking the time to visit and stroll around the commercial center. Because of the massive number of people surrounding you and bumping into you from time to time, it is difficult to keep a sharp eye on your belongings unless you hold them real close to your body.
Thanks to the clean-up drive and the visible security guards and erected police desks around the area, shoppers are less afraid of going to Divisoria now. The police officers are tasked to keep a close eye not only on the citizens but on the illegal vendors that might disobey the rules and start cluttering again.
4. Areas are now well-ventilated.
Image: @annameilee
Manila is immensely populated not only by people but by vehicles as well, adding more heat to the already warm climate of the country. When it is sunny, the heat can get extremely uncomfortable—a feeling Manileños are all too familiar with. People used to think twice about visiting Divisoria because it was almost inevitable to suffer from dehydration or heat stroke while in it. Walking around with almost no space to move while under the scorching heat of the sun might be one of the most difficult things to bear while in Divisoria.
YOU MAY LIKE:
Now that the illegal stalls and vendors that cause overpopulation in the area are gone, Divisoria is finally well-ventilated, making it a bit more encouraging for buyers to roam around the place. Sure the Manila heat remains, but since the commercial center isn't as jam-packed now, air can circulate better, which means roaming around can be a bit more comfortable than before.
5. Stalls are more organized.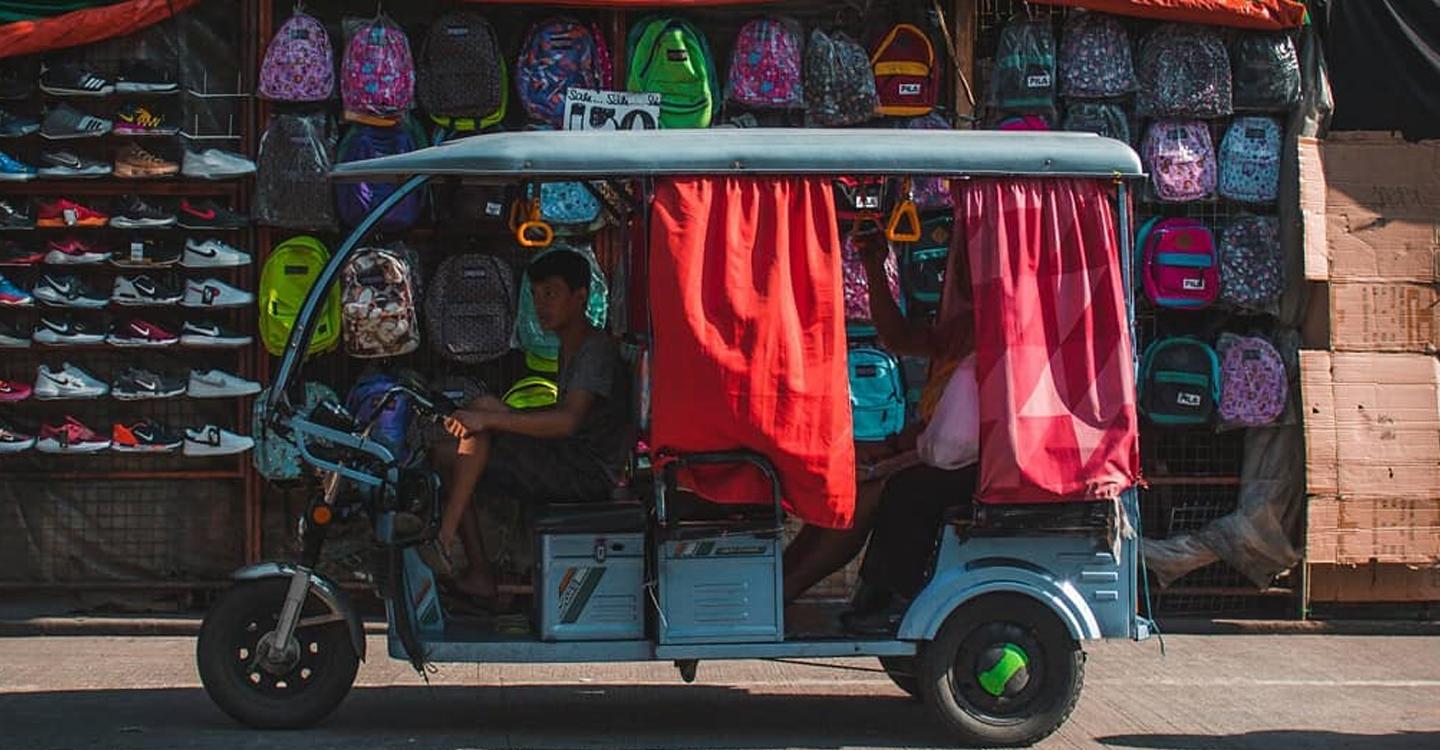 Image: @atrixzsantos
Now that the vendors have vacated the sidewalks and driveways and their stalls are properly allocated in designated places, looking for items has become a whole lot easier! Moreover, under a new scheme that has been implemented, non-Manila residents are not allowed to sell their goods in Divisoria anymore.
Change isn't something that happens overnight. The road to it isn't smooth and easy, but that doesn't mean it is unattainable. If you used to think Divisoria can never change for the better, recent events should now convince you that that life is full of surprises and the impossible can always become possible!
Visit
Yoorekka
to discover more shopping spots in Metro Manila!


About Antonette Louise Guiao
Antonette is a writer, a night owl, an extrovert, and a BTS ARMY. Her spare time is consumed by drawing digital vector art, sleeping, binge-watching Netflix series, and learning how to cook. An adventurer by heart, she aspires to travel the world with her family, try extreme outdoor activities, and taste all sorts of food in different countries.
Learn more stories on:
Location Tags:
Disclaimer: All articles in the Consumers Magazine of Yoorekka are for general information and entertainment purposes only. Although careful research has been made in writing them, Yoorekka does not make any warranty about the completeness and accuracy of all information presented in our articles. Our content is not intended to be used in place of legal, medical, or any professional advice.
MORE STORIES AROUND THE PHILIPPINES
Copyright 2013 - 2023 ShoppersGuide Marketing Inc. All Rights Reserved
This website uses cookies to enhance the user experience. For more information please see our
privacy policy