Due to changing quarantine measures, the activities, destination/s, store/s, establishment/s featured in this article might be temporarily prohibited or closed under the latest government policies. LGUs might also implement health protocols and travel requirements. Please get in touch with the establishment/s before visiting. Stay safe!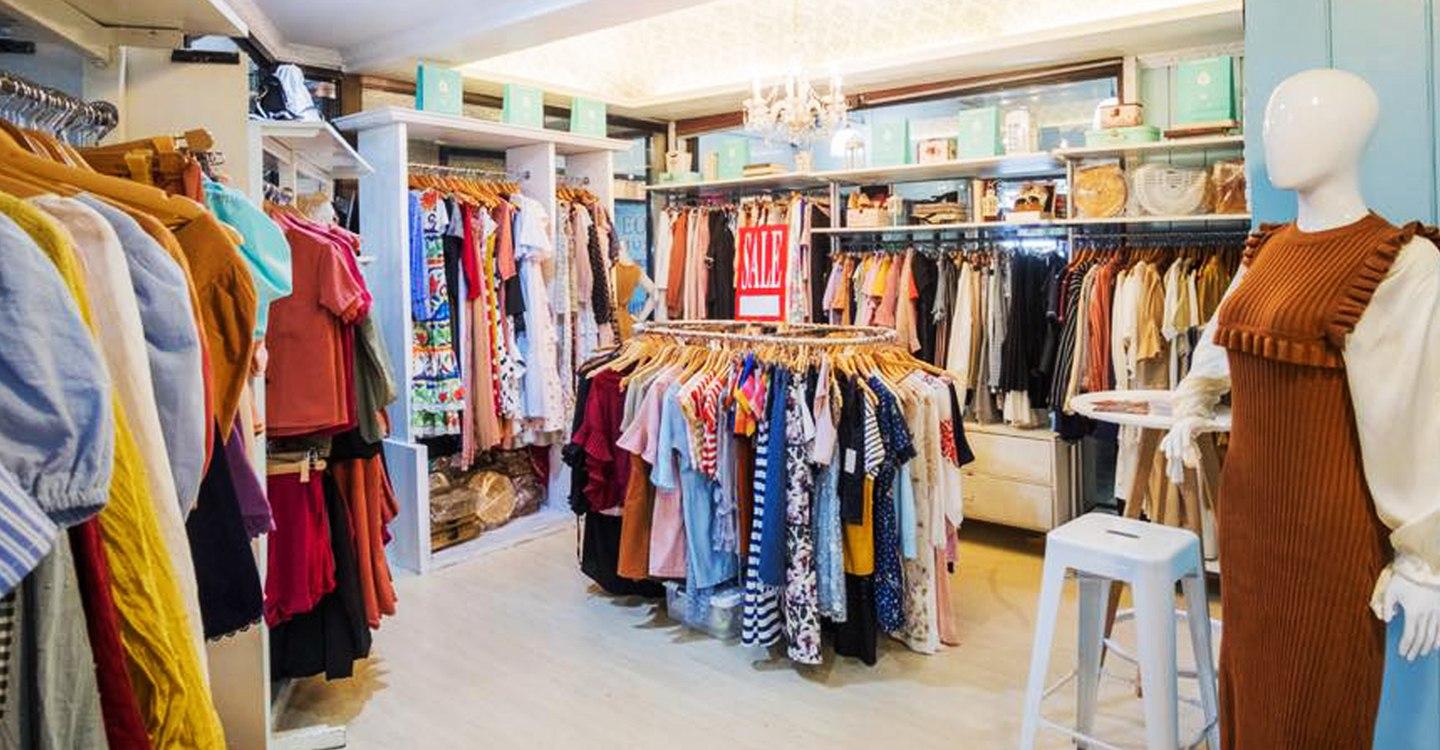 Image: Get Spotted Facebook Page
In a city where everybody wears a smile, it is only fitting to put on an outfit that complements the cheerful vibe. May it be for a coffee date on an afternoon or for a whole day of grinding at work, having an Instagram-worthy look is the new trend. Instead of spending a lot of money
shopping
for snazzy clothes in malls, why not look for your next outfit in a
fashion boutique in Bacolod
? You're guaranteed to find something for you in any of these
fashion boutiques in Bacolod
, so check them out!
Location: Lopue's East Centre Burgos-Circumferential Road, Bacolod City
Store Hours: Monday to Sunday, 10:00 AM to 8:00 PM
Image: Get Spotted Facebook Page
Get Spotted started as an online retailer in 2012. Within two years, it has rapidly grown and succeeded, resulting in a physical store in 2014. To date, the Bacolod-based brand has served international customers from countries like Australia, Dubai, Japan, Singapore, New York, and Canada.
Get Spotted is owned by a marketing graduate who want to offer more choices to young fashionistas seeking affordable items. The boutique sells inexpensive female-designed clothes that do not compromise style. The brand believes that in a world full of trendsetters, it's time for you to be a head-turner and get spotted!
Where: Mayfair Plaza, 12th St, Bacolod City
Store Hours: Monday to Sunday, 9:30 AM to 7:00 PM
Images: Dress-Dairy Facebook Page
Looking for a place to help you ace your professional look? Dress-Dairy showcases a "girl boss hustle" vibe for the ladies who want to spice up their work outfits. Located along Lacson Street, this store is where outfit hunters can find budget-friendly but chic clothes. Dresses, tops, skirts, trousers are available—all in high-quality fabric!
This boutique is not only for couture talks but also for eco-friendly fashion practices. Dress-Dairy also promotes and sells eco-friendly cloth pads as a replacement for disposable pads.
Where: 12th Lacson St., Mayfair Plaza, Ground Floor, 4th and 5th boutique, Bacolod City
Store Hours: Monday to Sunday, 9:00 AM to 7:00 PM
Images: Ella Blithe Facebook Page
Located in Mayfair Plaza, Ella Blithe started as a small stall that sold cosmetics. As the business grew, the owner, Ella Junsay, expanded the boutique by offering clothes, shades, slippers, key chains, and anything that can level up or show someone's style. There's always a little something for the girls—from fake nails to anti-radiation eyeglasses and aesthetic tops to vintage trousers. If you are a regular customer, this go-to spot can even let you snag discounts!
Where: D3 Manuela Building, San Juan street, Bacolod City
Store Hours: Monday to Sunday, 9:30 AM to 6:30 PM
Image: Spirits Boutique Facebook Page
You might want to get a bigger shopping cart because this shop has plenty of eye-catching items! Besides its colorful clothing line, Spirits Boutique also sells hand-crafted decors, gift ideas, figurines, and chocolates. Although this boutique's target audience is women, it also has a small section where men can score polos, socks, and underwear. Its merchandise for women's clothing may be common, but it catches up with the latest trends in the city.
From vintage collections to cute knickknacks, your favorite choices have been listed, so grab your shopping bag and flaunt your style!
Check out
Yoorekka
to get the scoop on the latest style trends and affordable fashion haunts!