Shopping in Bacolod City
is a worthwhile experience because of the countless stores here. There are various shopping centers to explore in the City of Smiles, depending on your needs and budget.
Wondering where to shop in Bacolod City? From popular mall chains to discount outlets, you can find the ideal place for you here in the
shopping paradise of the province
. Check out our list below of various go-to shopping centers in Bacolod City.
Where: Rizal Street, Reclamation Area, Bacolod City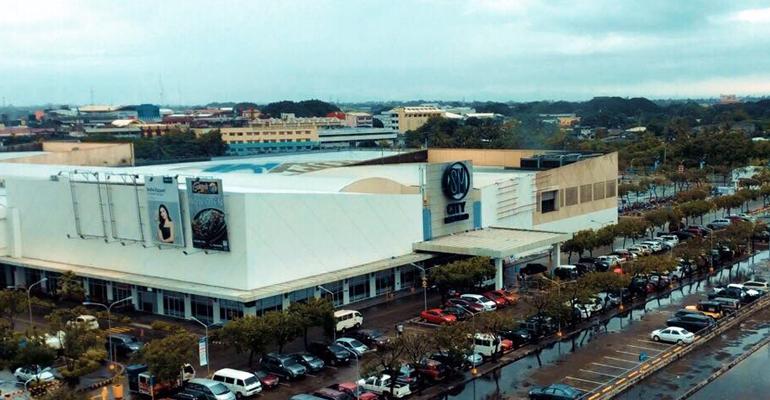 Image: Writer
Opened in 2007, SM City Bacolod sits on a 16-ha site along Bishop Antonio Y. Fortich Ave. in the Reclamation Area. The mall is divided into the north and south wing.
Here, you can find fast
fashion shops
like
H&M
,
Uniqlo
, and
Forever 21
. However, if you're looking for a local brand, try shopping at
Uba Laba Ilonggowear
. It is a local favorite because their shirts are injected with humor only Bacolodnons can understand. Prices start at PhP280.
Tip: There's an information booth on each wing facing the entrance where you can ask for directions and other questions.
Where: Gatuslao St, Bacolod City
Image: Chinatown Premier Mall
888 Chinatown Square
is one place where you can go for
affordable finds
. The mall is divided into the old building and the new mall. The old building is where you can find vendors of DVDs, first class
ukay-ukay
(used clothes), accessories, as well as food carts. On the other hand, the new building has grocery stores, brand outlets, and restaurants.
One shop worth checking out is
Spotlight Concept Store
at the second floor of the new mall. Here, you can find everything from apparel, beauty products, and accessories to hygiene essentials. Prices start at PhP60.
Tip: Affordable items can be found at the old building, while higher priced items can be found at the new mall.
Where: Lacson St., Bacolod City
Image: Writer
Robinsons Place Bacolod is a three-level shopping center with over 120 local and international retail outlets, restaurants, and recreation and entertainment facilities. One unique thing about Robinsons Place Bacolod is that they have government service centers to cater to mall goers.
Tip: Shopping outlets are located at the first and second floors. The third floor houses the cinema, kid's playground, gameplay area, service centers, and food court.
Where: Lacson St., Bacolod City; Goldenfield South Side, Bacolod City; Kabankalan, Negros Occidental; Western Nautical Highway, Victorias City, Negros Occidental
Image: Pinwheel, Inc.
CityMall has two branches in Bacolod City in the north and south. They also recently opened CityMall Cinema in CityMall Mandalagan. CityMall currently has four branches in Negros Occidental: CityMall Mandalagan, CityMall Goldenfield, CityMall Victorias, and CityMall Kabankalan.
If you are looking for affordable finds at City Mall Mandalagan, you can check out SOS Bacolod at the second floor. It is a general merchandise retailer of
low-priced imported goods
and products. You can buy a fan desk USB at PhP270 and other affordable appliances.
Tip: Fitness enthusiasts can join Zumba sessions every Thursday and Saturday, 6:00 PM at the ground floor.
Where: Carlos Hilado National Highway, Araneta St., Burgos-Circumferential Road
Image: Bacolod City MassKara Festival
With the brand promise of "bringing the market to the people," Lopue's Department Store is one of the go-to shopping centers for Bacolodnons. The first Lopue's store was established more than 70 years ago in the building bought by Ben Lopue Sr. in front of the Bacolod Public Plaza. It is a place where you can find affordable items. You can also shop for groceries at their supermarket
Tip:
You can check out the branches of Lopue's Department Store at the
Yoorekka
directory.
Where: San Juan St, Bacolod City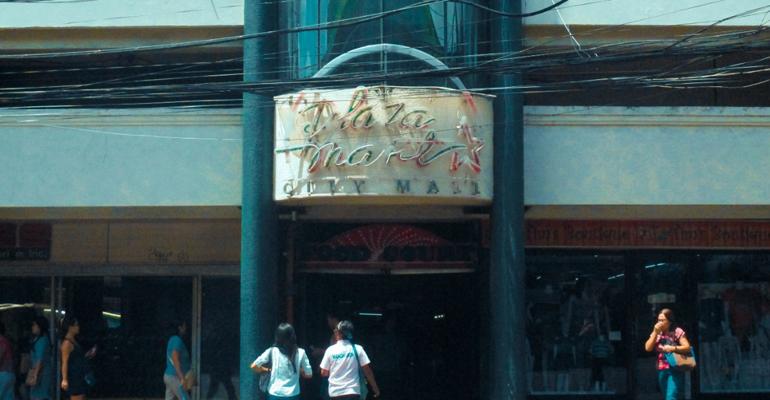 Image: Writer
Opened in 1965, Plaza Mart City Mall is considered as one of the original shopping malls in Bacolod City. Up to today, Negrenses still shop at Plaza Mart due to their wide array of clothing and shoe stores. There are beauty parlors, clinics, and photo studios inside as well which makes the area alive despite its old-looking structure.
If you're looking for a bargain, drop by
Spirits Boutique
where there are gift items, chocolates, crafts, and women's apparel starting at PhP100.
Tip: There are a lot of shops selling affordable textiles in the area. It is a shopping haven for local fashion designers.
Where: Lacson St., Bacolod City
Image: Writer
Mayfair Plaza is a haven for people who love a good bargain. It is a go-to fashion shopping center in Bacolod City because of the on-trend but affordable stuff sold here. There are also restaurants surrounding the area like Balboa Restaurant, Yakiniku Kimstaurant, Kenaji Seafood Restaurant, and many more.
Tip: If you are looking for affordable items, it's a good idea to see first the stalls located in the middle of the ground floor. Most of the time, items sold there are cheaper than those sold at boutique stores beside them.
Make sure to visit
Yoorekka
to learn and find out the best shopping centers in Bacolod.
Which of these shopping centers in Bacolod City do you love the most? Let us know in the comments section below!
* Prices may change without prior notice.