Image: Whiterock Beach Hotel + Waterpark Facebook Page
Weddings
create a beautiful bond between two hearts. It is a once-in-a-lifetime moment shared by the happy couple with their families and friends, so setting the perfect location speaks volumes on what kind of love story you want to tell on your wedding day.
In Negros, couples have various options for their wedding location and theme as well. Reflecting on possible
wedding ideas and venues in Negros
can be extremely fun because there are lots of options to choose from. If you see yourself tying the knot with your partner soon, check out these various
wedding ideas and venues in Negros
by reading on.
1. Have a tropical wedding at a resort.
Image: Mansion Garden Hotel Facebook Page
You can choose to exchange your vows while the sun sets on the horizon at Palmas Del Mar Resort. The breathtaking backdrop of the sea and sunset adds to the romantic atmosphere. Thanks to its ambiance, the resort itself is a perfect venue for the beginning of your lives as two united souls.
They have three garden settings for you to decide on depending on the number of guests: The Palm Grove (maximum of 600 guests), The Promenade (maximum of 200 guests), and The Fountain Grove (maximum of 30 guests). These packages include exotic dishes from their restaurant and entertainment in the form of exotic dancers. Tents and canopies are optional but are also included in the packages.
2. Throw a garden wedding as a nature-loving couple.
Recommended place:
Punong Gary's Place
,
Hacienda Tinihaban, Barrio San Jose, Silay City, Negros Occidental
Image: Mansion Garden Hotel Facebook Page
Have you ever dreamed of getting married on the beautiful island of Bali, Indonesia? If you're only looking at options in Bacolod, you should consider Punong Gary's Place for a Balinese-inspired decor on your wedding day. With bountiful, lush surroundings and unique architecture, this destination's romantic and rustic charm greets you on your way to the altar.
You can hold your wedding beside the lake, and serve farm-to-table fare to your guests. The enchanting location can accommodate up to 200 guests at the main dining pavilion, shaded by decades-old trees and organic plants. This garden wedding theme is perfect for couples who are advocates of the environment.
3. Say your vows in a church.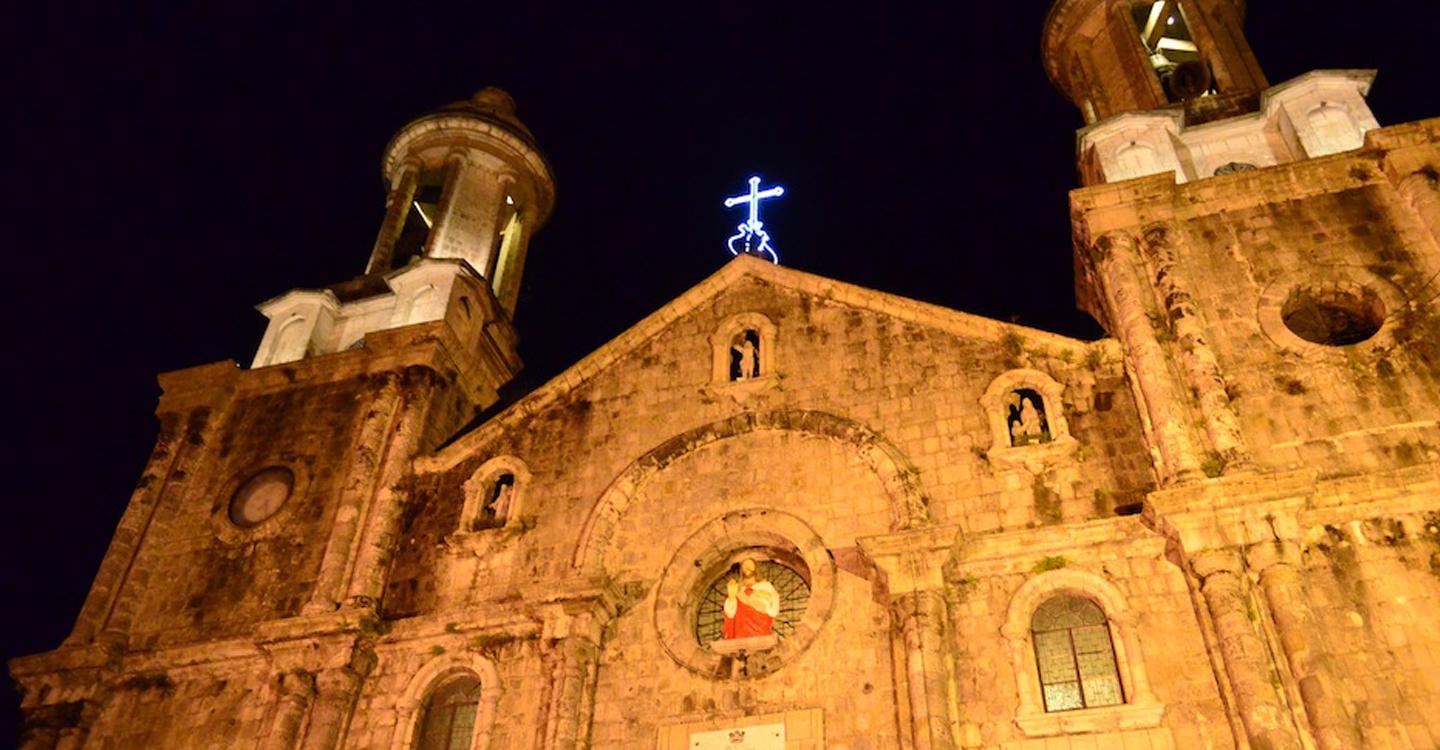 Image Source: Dan Gonzales Hing
Tying the knot in churches has been a tradition among many Filipinos and even couples across the globe. If you have imagined walking down the aisle while hearing church bells ringing, then have your Catholic wedding at San Sebastian Cathedral. This is also a good wedding venue for couples who want to express their love by making God the center of their relationship. This century-old cathedral is a famous religious and historical landmark in Negros, so it is recommended to book the venue months before the wedding.
Looking for more wedding venues in the Philippines? Head over to
Yoorekka
to find more!
4. Include the mountains as your backdrop during your wedding.
Recommended place:
Jomax Peak
, Don Salvador, Negros Occidental*
Image: Jomax Peak Facebook Page
Love can make you feel like you're on top of the world, and you can certainly render that feeling at Jomax Peak during your special day. Since nature always makes a good backdrop, capture your love in great heights. The venue is perched on top of a cliff, providing its guests with a serene and unpolluted atmosphere. Jomax Peak is also private and secluded, making it ideal for intimate weddings and eco-friendly couples. This relaxed wedding venue is one of a kind, and what could be a more scenic ceremony backdrop than the Don Salvador mountain ranges?
5. Hold a large wedding reception at a hotel.
Recommended place:
L'Fisher Hotel
,
14th Lacson Street, Bacolod City, Negros Occidental
Image: L'Fisher Hotel Website
Nothing can go wrong in an indoor wedding in a hotel, especially of the wavering weather in the country. L'Fisher Hotel is a popular choice among the marrying crowd in Bacolod because of its modern vibe. Besides its grand interior, the hotel can accommodate up to 1,500 guests. Its trendy and tastefully decorated function rooms can be combined. Tables, chairs, and table decor are included in the package, as well as the use of the sound system, stage, dressing room, and air-conditioning system. You can also have a good night's rest in their rooms after the wedding of your dreams.
Whichever theme or location you choose, what's important is that you're ready to face forever with your other half.