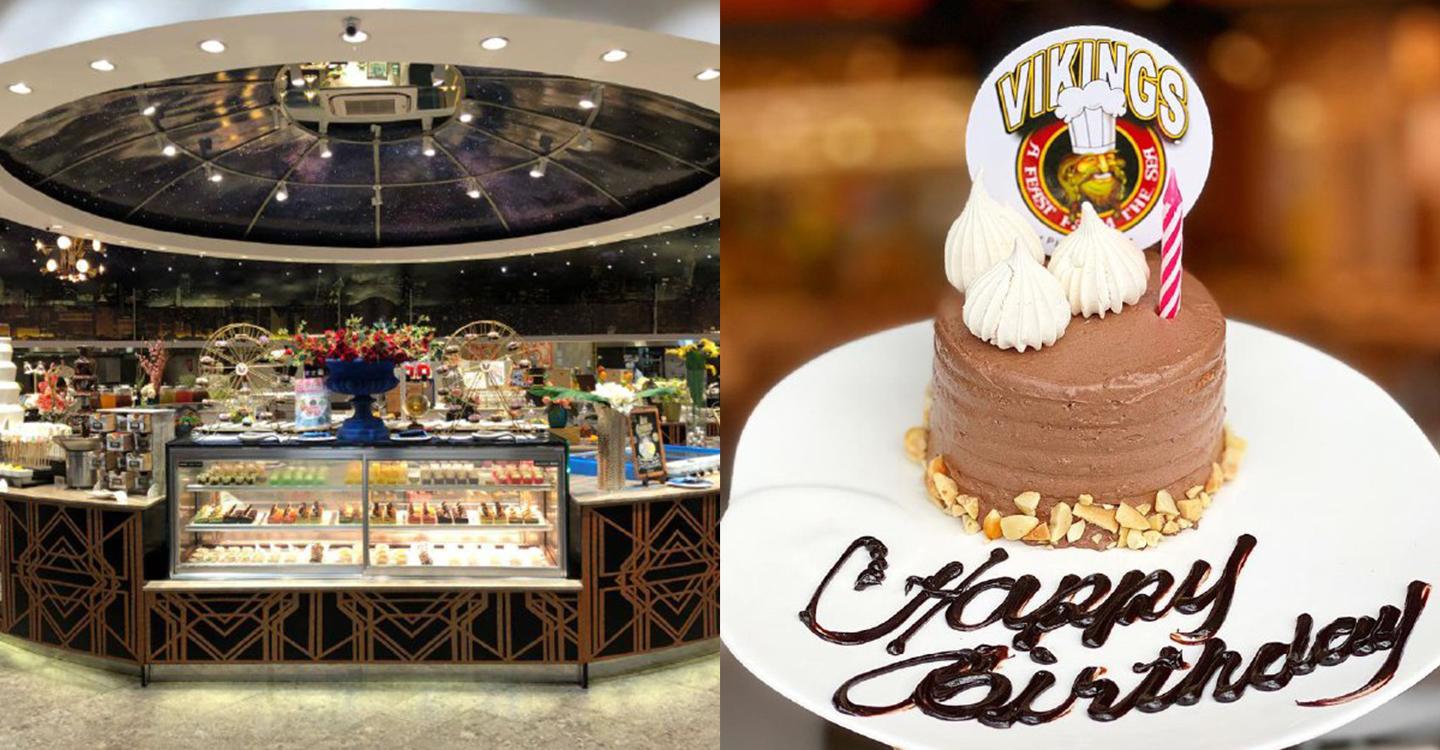 Images: Vikings Luxury Buffet, SM City Bacolod Facebook page
Ever wondered what it's like to celebrate your birthday by treating yourself to a buffet luxury and eating different kinds of cuisine? If you're in Bacolod, you sure will be influenced by Bacolodnon's insatiable knack for eating at buffet restaurants, especially at Vikings Luxury Buffet, located in the largest shopping mall in the city. Since its grand opening in 2015, Vikings Luxury Buffet has been famous for its vast menu options and the best spot to celebrate your birthday with its
Vikings SM Bacolod birthday promo
. SM City Bacolod has been the home of a lot of eat-all-you-can restaurants. Still, Vikings always come at the top for its insanely vast array of food options, from pasta, pizza, Japanese food, Asian cuisine, Mediterranean dishes, and full dessert options at a reasonable price.
If you're running out of ideas to celebrate your birthday, then a lunch or dinner feast while availing of the
Vikings Luxury Buffet birthday promo
might be the perfect idea as you read the latest about this all-time favorite buffet restaurant.
Eat Like a Viking on your Birthday!
Images: Vikings Luxury Buffet, SM City Bacolod Facebook page
Eat and dine to your heart's content at Vikings Luxury Buffet with the all-time favorite and bestselling Vikings Luxury Buffet birthday promo. With the restaurant's punchline, 'Eat Like a Viking', dining at this buffet restaurant is likened to how Vikings were described back in the day, gluttonous and ate any meat, fish, vegetables, and other food that would refuel their energy, mainly in the form of fat. But now, in modern times, eating like a 'viking' means having to taste all kinds of food inspired by famous dishes around the world, guilt-free—just fun and an excellent way to maximize your cheat days!
Besides birthday celebrations, victory parties, celebratory dinners, and fancy lunch-out dates, Vikings Luxury Buffet is also a way for every Bacolodnon to celebrate special moments in life, maybe with a few friends or with the whole clan of relatives on a buffet feast.
Vikings SM Bacolod Birthday Promo: The Fun Way to Celebrate your Special Days and Occasions
Images: Vikings Luxury Buffet, SM City Bacolod Facebook page
Embark on the most incredible food adventure at
Vikings Luxury Buffet
for PhP888 on weekdays and PhP988 on weekends and holidays. The Philippines's largest buffet restaurant brings Filipino, and international meals and various kinds of dessert treats close to you when you dine at the lavishly designed restaurant. Comfortably sit in the blue velvet lounges or white leather seats while amazed by the gorgeous ceiling designed to look like a stunning, cityscape night sky. As you enter the restaurant, an Insta-worthy wine cellar is on your left, perfect for taking pictures while you wait to be seated. A complete buffet experience at the heart of the City of Smiles is within reach, offering the most plentiful food options and flavors that cannot be found anywhere else.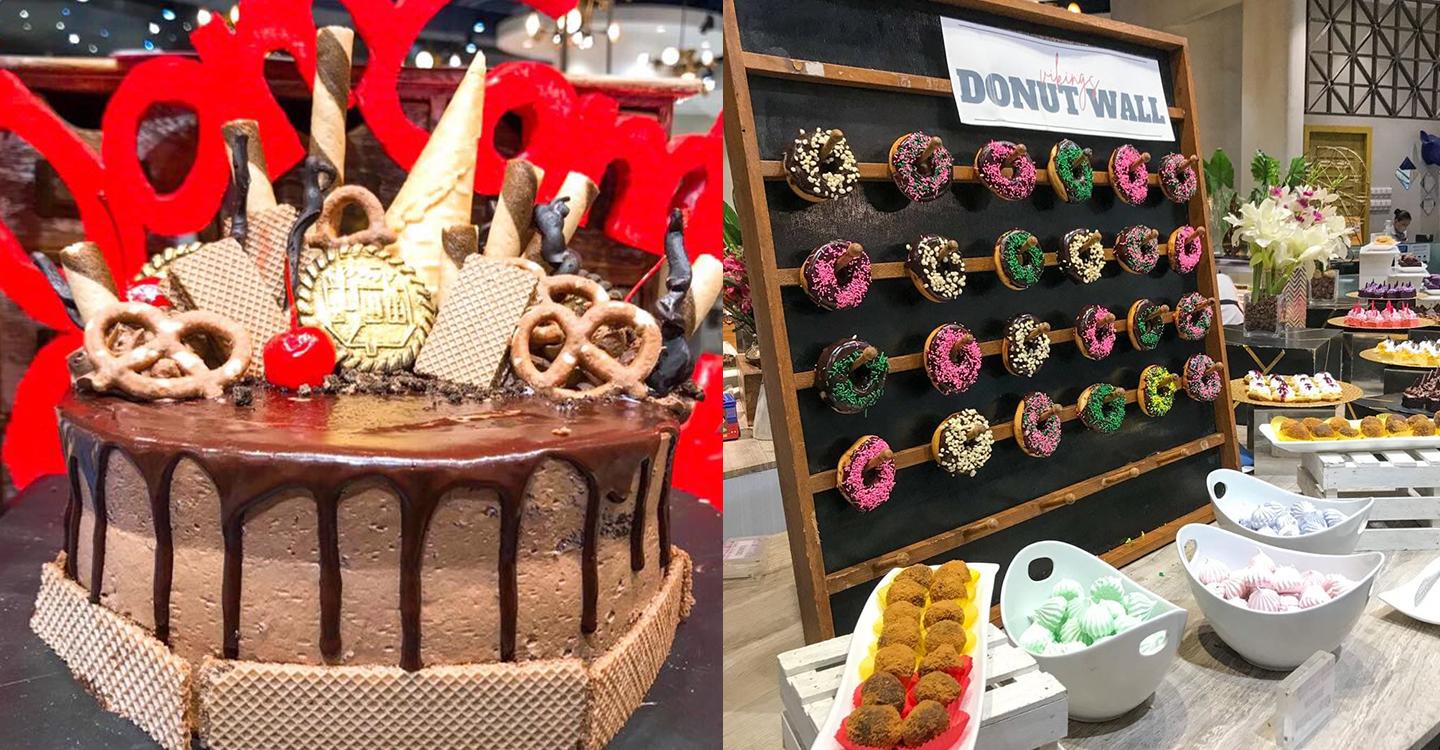 Images: Vikings Luxury Buffet, SM City Bacolod Facebook page
As for the Vikings SM Bacolod birthday promo or the Vikings free birthday treat, you can celebrate your birthday for free when you bring one full-paying adult on the exact date of your birthday. Don't worry because you can still avail the free birthday treat within your birthday month when you bring four full-paying adults on any day.
All the 11 branches of the Vikings food chain boast high standards of classy, buffet dining in style. You might have come across other buffet restaurants in the Philippines by Vikings, such as NIU by Vikings, Four Seasons Buffet and Hotpot, The Alley by Vikings, Tong Yang Plus, Bom Gosto, Putien, Nord's Bread Hub, Monga Fried Chicken, Eatogether Food Hall, and Panda Shabu Shabu – all with irresistible menu options and various dishes served at each restaurant.
You can visit Vikings Luxury Buffet and its other chains of restaurants conveniently, as they are conveniently located in the city's shopping malls. Over 300 dishes are served daily at the buffet restaurant, so you are sure to have your gastronomic cravings satisfied, whatever kind of food you would want to feast on.
Image: Vikings Luxury Buffet, SM City Bacolod Facebook page
For the menu, Vikings Bacolod offers almost all kinds of food and beverage options making the restaurant a one-stop place for all types of cuisine. Vikings Luxury Buffet has delightful options of bread, cheeses, and cold cuts for starters. As for the Japanese food buffet, Vikings offer sushi, sashimi, teriyaki, sukiyaki, and tempura. Of course, the famous Italian pizza and pasta are also available, and not just that, you can also opt to personalize your pizza with a selection of toppings and condiments.
Hotpot foodies will love the Shabu-Shabu station, where you can choose what to put in your soup, with choices from tamarind, and Singaporean laksa, among others.
The Filipino favorite with a twist, Boneless Lechon, is also served by the lavish buffet restaurant, the bestselling Texan beef brisket, and saucy Roasted Turkey. They also have a vast array of salad options, desserts, and flavorful meat dishes that are so overwhelming you'll have a slightly hard time finalizing what to put on your plate!
As for the refreshing drinks, they have beers, juices, milk tea, coffee, and more. Indeed, a satisfying buffet luxury awaits you while making the most out of the Vikings Luxury Buffet Birthday Promo, available for you for the whole month of your birthday.
Location: Ground Floor, SM City Bacolod - North Wing, 6100 Bacolod City, Philippines
Contact Number: 0917 8466888
Operating Hours:
Monday to Thursday: Lunch – 11:00 AM to 2:30 PM; Dinner – 5:00 PM to 9:00 PM
Friday to Sunday: Lunch – 11:00 AM to 2:30 PM; Dinner – 5:30 PM to 10:00 PM
Rates: Start at PhP888
Facebook: https://www.facebook.com/vikingssmcitybacolod/?ref=page_internal
Website: http://vikings.ph/
Whether you want a simple celebration or a big birthday bash on your special day, any occasion celebrated with loved ones will always become memorable. It would not hurt to celebrate your special day with a buffet feast with the Vikings Luxury Buffet Birthday Promo, plus great buffet treats from your loved ones as you jump off to another year.
For the latest perks and promos on your favorite restaurants, subscribe to
Yoorekka Magazine
!
Stay safe as you travel! Make sure to follow social distancing protocols and observe health precautions. For now, keep safe!
Rates may change without prior notice.
Check out this video: