In
Boracay
, spas and
salons
are just everywhere. What you may experience, however, depends on how much you are willing to pay.
To complete your rest and relaxation getaway, here's where you can get your
massage
and salon indulgence in
Boracay island
. You can find spas in front of the White Beach, teeming along with restaurants and bars. Whether from the busy side of Station 3 to the quieter Station 1, you will always find a
spa
to relax in.
Bella Isa Salon and Spa (Station 3)
Price range: From PhP550 to PhP7,750
Opening Hours: 10:00 AM to 9:00 PM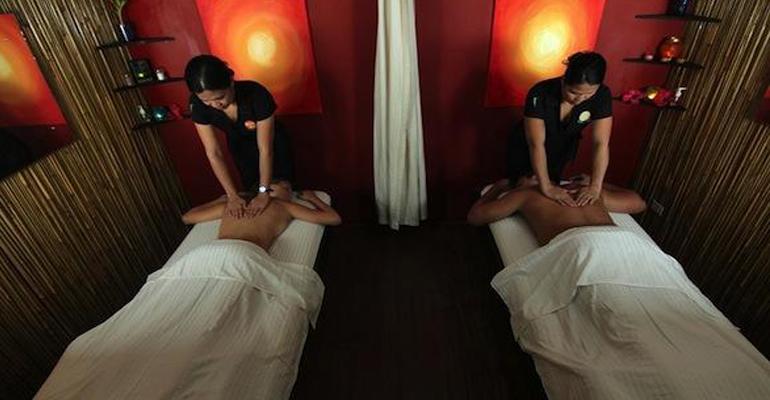 Bella Isa Salon and Spa
has spa services for the body, hand, foot, face, and hair. They also offer wraps and body scrub packages, as well as Hawaiian hot stone therapy.
One of their trademark services is the Boracay Spa package, which is a medley of shiatsu, Thai, Swedish, and reflexology massage. They also offer a lavish couple's package which includes spa services, a sunset sail, and a candlelit dinner. The spa uses organic products from Aklan as the owner's way of giving back to the community.
Goodlife Detox and Spa Center Boracay (Station 3)
Price range: PhP250 to PhP850
Opening Hours: 9:00 AM to 11:00 PM
The offerings at
Goodlife Detox and Spa Center
include a full body massage which is a combination of Swedish, deep tissue massage, reflexology and stretching. They also have facial, and hand and foot care treatment. Their signature offer is their 30-minute detox treatment wherein a customer's feet are soaked in a detox machine. The treatment is finished with a foot massage or spa.
My Fish Spa (Station 2)
Price range: PhP250 to PhP500
Opening Hours: 11:00 AM to 11:00 PM
Image: Pilip Group
With its name, one can tell
My Fish Spa
uses fish in its services. A fish spa employs technology where fishes are used to eat the dead skin of a customer. With its beachfront location, My Fish Spa customers can enjoy the view of the beach while they soak their feet on the water with fishes.
The spa is located beside
NigiNigi
in Station 2. The second floor of the spa is dedicated for fish spa services while the first floor is for their regular massage services. They also offer Swedish, shiatsu, reflexology, Thai and foot massage, which all comes with aromatherapy.
YOU MAY LIKE:
The Organic Spa (Station 2)
Price range: PhP200 to PhP1,600
Opening Hours: 24 hours
As their name implies,
The Organic Spa
uses organic products on their massage treatments which includes Swedish, stone and traditional
hilot
massage, an ancient Filipino art of healing. They also offer body scrubs, waxing, manicures, and pedicures.
The Sun Spa (Station 1)
Price range: PhP350 to PhP1,800
Opening Hours: 2:00 PM to 11:00 PM
Another spa along the beachfront is
The Sun Spa
. Their signature service is their Sun Treatment Facial, Body Scrub and Massage meant for customers who spent a day at the beach. They also offer stone and ventosa (hot cup therapy) massage. The spa also offers manicure and pedicure, foot and hand scrubs and massage, and facial treatments.
Palassa Spa (Station 1)
Price range: PhP350 to PhP499
Opening Hours: 10:00 AM to 10:30 PM
Palassa Spa
has six branches in the island. One of these is at the beachfront in Station 1, near
Jonah's Fruit Shake
. Aside from their Palassa Signature Massage, they also have Swedish, shiatsu, reflexology, deep tissue, Thai yoga, and neat feet massage.
Due to excitement, sometimes we end up losing much of our energy during our vacation. So before we head back to our respective places, a relaxing visit at a spa or a new do would be the kind of escape you should not miss.