Due to changing quarantine measures, the activities, destination/s, store/s, establishment/s featured in this article might be temporarily prohibited or closed under the latest government policies. LGUs might also implement health protocols and travel requirements. Please get in touch with the establishment/s before visiting. Stay safe!
Image: Discovery Shores Website
With its powdery white sands, azure waters, and stunning golden sunsets, it's hard not to fall in love while in
Boracay
. No wonder it's a favorite place for people who want to spend special moments with their loved ones. If you want to feel the love and warmth of the season, here are some things you can do in
Boracay
on
Valentine's Day
.
1. Drink wine or champagne by the beach.
It's never too early or too late to chill at the beach. An alcohol kick might help spark the romance between you and your lover. While basking in the sun, you can grab a bottle of wine or champagne and share it with your lover. If you prefer something more refreshing, then you can have a frozen cocktail from the many
beachfront bars in Boracay
. If alcoholic drinks are not your thing, thirst-quenching fruit shakes and juices are your other options. You can sip your drink and chill while enjoying the relaxing view of
White Beach
.
Budget: Starts at PhP300 depending on the package
YOU MAY LIKE:
2. Watch the sunset with your loved one.
You can catch different hues of the
sunset
each day during your stay on the island. Make those sunset sessions with your special someone more memorable by renting a
paraw
(double outrigger sailboat). Go for a romantic sail on the sea as the sun kisses the waters. While sailing, you might as well seal your date with a kiss!
Where to go:
You can spend twilight at
Diniview Villa Resort
in Diniwid Beach. Here, you can enjoy the quiet surroundings while getting a full view of the sunset as you gulp down your favorite drink.
Budget: Prices start at PhP120.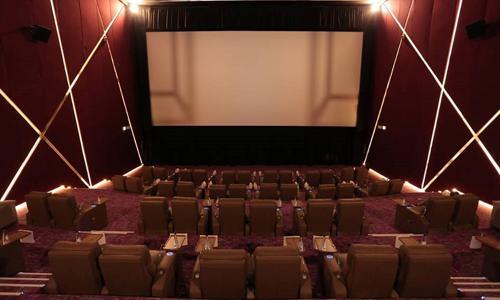 YOU MAY LIKE:
3. Go to the spa together.
By calming both your body and mind, love may flourish even more. Spark more romance by choosing a spa package where you both could spend more time with each other. There are a lot of
relaxing spas in Boracay
which allow you and your lover to release negative energies and stressful vibes.
Budget: Prices start at PhP350.
YOU MAY LIKE:
4. Treat your partner to a romantic dinner.
A classic way to celebrate Valentine's Day is by treating your partner to a special
romantic dinner
. Most resorts on the island offer special dinner packages to save you time from planning. Enjoy a sumptuous meal with other couples or, better yet, have a private candlelit dinner and relish each other's company. To make your date more romantic, you can also watch a fireworks display.
Where to go:
You can enjoy an intimate dinner with
Discovery Shore
's date night package.
Budget: Starts at PhP1,500
5. Try out extreme adventure activities together.
Image: Writer
Trying out some
extreme activities
could help form a stronger bond between couples. With that said, why not jump off a cliff together? You could also learn how to fly a kite at a kiteboarding school or try the various diving spots on the island. You can even scream your heart out together on a reverse bungee jump. If you're up for an adventure in the skies, another option is to rent a helicopter and fly around the island.
Budget: Starts at PhP2,000
In Boracay, you can always make your Valentine's Day extra romantic. Whether in a quiet, relaxing way or with a splash of adventure, your day of hearts is sure to be memorable.
Stay safe as you travel! Make sure to follow social distancing protocols and observe health precautions wherever you go. Have a great trip!
* Click the store names to see their exact addresses and contact numbers.
* Prices may change without prior notice.
This article was originally published in Yoorekka on February 08, 2018.
Check out this video: