Feature Article
Yoorekka's Guide to a Fun-filled Greenhills Shopping Experience
A walk-through of what you can find at Greenhills Shopping Center and where to find them
By: Karen Grace Libao | September 23, 2016
---
Without
Greenhills Shopping Center
, one will never fully experience the true spirit of bargain shopping in Metro Manila. Not only known for its low-priced gadgets and tech services, Greenhills Shopping Center also caters to shoppers looking for a wide variety of goods and fashion finds that live up to the trend setters' standards. According to an article from the Daily Tribune, while there are other tiangge in Metro Manila like
Divisoria
,
Quiapo
, and
Baclaran
, the best bargain market to go to is in Greenhills.
Yoorekka toured inside
Greenhills Shopping Center
to discover random items and to scour for authentic goods such as home décor, fashion garments, and office needs at reasonable prices.
Bags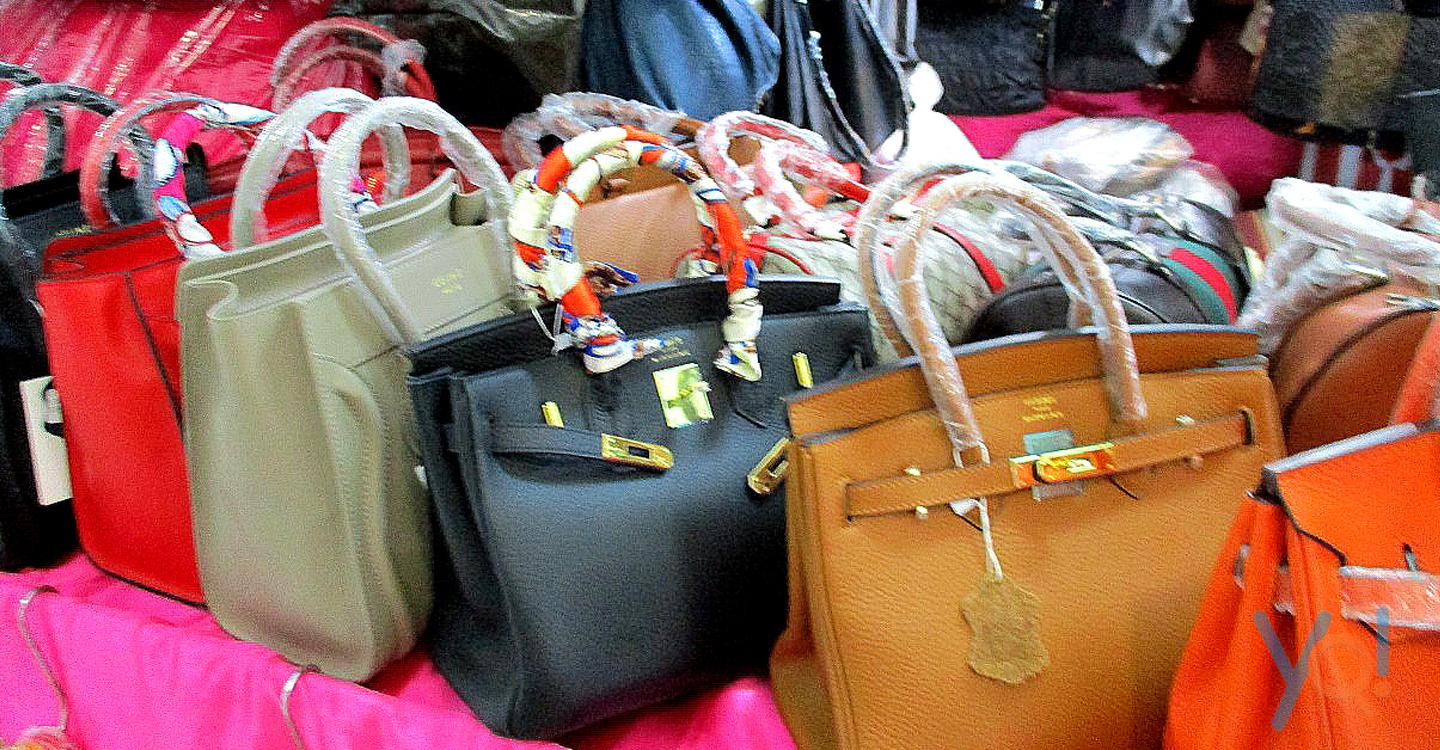 Women who are into luxury designer bags will find this place a paradise. Coming from the dining area of the shopping center, shoppers are welcomed by elegant-looking bags, alluring them to pick every design available. The bags, according to the seller, are replicas. However, if thoroughly inspected, the bags are unlike those that can be bought in other flea markets that usually have excess thread, string, or leather. A good medium-sized bag can cost about PhP2,500, but which can be haggled down to PhP2,000 or even less. Average price range of bags can be from PhP2,500 to PhP5,000.
Shoes and clothing
Footwear is also available in stalls near the bag section. Shoes here are very much like those in the big bargain markets in Manila. There are many available designs in assorted colors and some of them look Marikina-made. A pair can cost from PhP250 to PhP500, depending on the make.
Also on display are replicas of famous shoe brands with prices starting from PhP550. Haggling is, of course, welcome.
OOTD must-haves and casual wear
A few more steps will bring you to a myriad of clothing stalls. You might get confused because they seem to offer almost the same items, especially the latest fashion styles. There are also retailers who will distract you with their "mathematical abilities." For example, our attention was caught by a woman saying that if we bought three items, we'd get a discount by paying only PhP1,200. But, in fact, each dress costs PhP400 so buying three at PhP1,200 is the regular and not discounted price.
Anyway, the clothes here are noticeably better compared to what can usually be seen in other boutiques and flea markets. Their fabrics are thicker and meticulously sewn. Most of their items are available in a free size, and that means they can fit small to medium body frames. There are also stalls that offer garb exclusive for plus-size shoppers.
Beauty section
Across the clothing section are a number of beauty stalls that offer Korean beauty products. Cosmetics from Korea are all the rage nowadays because of the unusual glow they bring to many users, but also largely due to the positive feedback they receive from beauty bloggers. The stalls offer a wide variety of products—moisturizer, toner, face masks, etc.—for all types of skin. Sellers encourage curious buyers to try on their products.
BB Creams are priced at PhP350, while face masks can be bought for PhP50 per pack. There are also beauty sets that already include a facial wash, a toner, and a day-and-night cream for PhP1,700.
Remember, these beauty products have no therapeutic claims. If you're interested to try a new product, it is advisable to buy in small amounts first and then test if compatible with your skin type.
Pearls, jewelries, and bling-bling
Many shopaholics are aware that Greenhills is one of Manila's pearl havens. Freshwater pearls, at only around PhP300 to PhP500, cost cheaper than South Sea pearls.
If planning to buy pearls, make sure you research on how to distinguish real pearls from fake ones. You can try rubbing the pearls against your palm, having a "feel" on their weight, or checking their sizes.You may also ask the stall owners for tips. Most of them are really friendly and helpful to their customers.
Korean stainless necklaces, both in gold and white gold, cost PhP450 to PhP500. A pair of birthstone earrings can range from PhP100 to PhP500, while friendship bracelets cost about PhP100.
You can also find dirt cheap but fancy-looking bling-bling and other fashion accessories around the mall. It would also be nice to chit-chat with the sellers about their products so you can have additional information on what you are buying. It is actually a kind of surveying in qualitative form.
Gadgets and repairs
Techie stuff and services are heaped on the second floor of the shopping mall. Once you set your foot on this part of the mall, technicians and merchants will warmly welcome you. They also persistently court everyone who drops by their area.
Brand new phones at cheaper prices are available here. They will just tell you the specifications of the items at first and then get the unit for you to inspect if you're interested. They also offer other services for gadgets, like tempered glass installation. The technicians are seated near the furniture section on the second floor. We suggest you go to stalls where people flock because that can be a sign that they have good service there.
Phone cases range from PhP250 to PhP500, depending on the unit. Tempered glass is normally priced at PhP250, but you can get it for just PhP120 if you're good at haggling. Someone even offered us a unit of tempered glass for only PhP50 when we refused the first price offered. Then again, PhP50 for such a product is too good to be true; we can't expect it to last very long.
Other good buys
Greenhills Shopping Center has almost everything you need. You can come here when you don't know where to spend your money (ha!) or when you just feel like buying something you like. Other items you can find when you visit the mall include collector's items, kitchenware, furniture, and even religious items.
Tips from the pro
The number one tip for bargain shopping is to love walking. Since Greenhills Shopping Center is pretty big, there's a high possibility that every stall you see will attract you like a magnet. You have almost 100% chance of getting items for a lower price by haggling. However, patience is a must. Do not purchase the first item or service that you encounter. It would be wise to inquire in at least three stalls before deciding where to buy. And finally, after an exhausting shopping binge, try a new restaurant near the shopping mall. (Didn't expect that last one, did you?)
How to Get There:
• From MRT Santolan Station, ride a jeepney on Annapolis Street and pay PhP7 minimum fare. Greenhills can also be reached via a 15-minute walk from the jeep terminal.
• RRCG and G Liner buses from Quiapo and Robinsons Galleria going to Taytay and Cainta will pass by Greenhills. Just tell the bus conductor or the driver to drop you off at the site.


About Karen Grace Libao
Karen writes for a living and for fun. She started her writing career in 2014 when she worked as Content Manager for a women's website and never looked back since. On her free time, she tries to catch up on her current reads, seeing independently-produced films, watching theatre plays, and attending live music and open mic gigs. She dreams of becoming a published writer and film producer in the future.
Learn more stories on:
Location Tags:
Disclaimer: All articles in the Consumers Magazine of Yoorekka are for general information and entertainment purposes only. Although careful research has been made in writing them, Yoorekka does not make any warranty about the completeness and accuracy of all information presented in our articles. Our content is not intended to be used in place of legal, medical, or any professional advice.
MORE STORIES AROUND THE PHILIPPINES
Copyright 2013 - 2023 ShoppersGuide Marketing Inc. All Rights Reserved
This website uses cookies to enhance the user experience. For more information please see our
privacy policy