Image: Lumina Homes Bacolod
Bacolod has once again made it to the list as one of the most
livable urban centers
in the country according to Manila Times [1]. This is great news for people who are at that stage of starting up a family since there will be a lot of options for you to choose from especially in investing in your future home in various
real estate projects
.
Aside from identifying options for choosing your future home, it is also important to know more about your real estate developers. Who wants to end up with a company which cannot deliver on time, or worst with shady developers anyway? Of course, the answer is no one. That's why ShoppersGuide is here to help you assess real estate developers in Bacolod and whether they can meet your expectations.
Address: Barangay Zone 15, Circumferential Road, Talisay City
Office: 2F Piazza Sorrento, Lacson Street, Bacolod City
Price: PhP4,900,000 to PhP8,920,000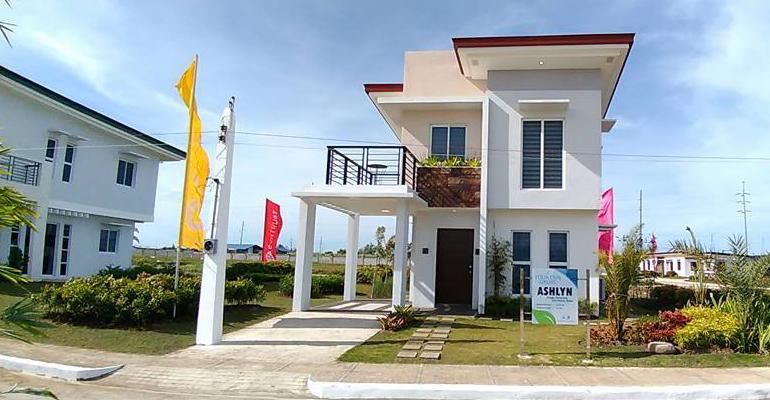 Image: Fountain Grove
Fountain Grove
is a 53-hectare development dubbed as Northill Gateway. It is a development in partnership of Megaworld, along with its wholly-owned subsidiary Suntrust Properties, Inc. and the Lacson Family. The theme of the development is modern as it aims to be a refreshing lifestyle district community. The location is very accessible to the
Bacolod-Silay International Airport
, The Ruins and the main road. The development has four house models namely Ashlyn, Brielle, Charlotte and Dalton. It features state-of-the-art amenities like a multi-purpose hall, club house, adult and kiddie pool, wedding pavilion with cabanas, basketball court and park, and playground.
Address: Manville Royale, Araneta Avenue, Bacolod City
Office: DR #2 St Francis Building, Lizares Ave., Bacolod City
Price: Starts at PhP3,000,000
Image: MBJ Builders
MBJ Builders Group
is a team of professional architects,
home designers
and people from the construction industry. Together with their extensive knowledge in the field they would want to help startup families make their dreams into reality. The team has been serving Bacoleños for almost 10 years now, and no matter what your budget is, they always listen and understand your needs. So whether you want to build your dream house, or start a major or minor commercial project, MBJ Builders Group got you covered from modern designs, well-trained people and up-to-date innovations.
Address: Galo Street corner GV Street, Bacolod City
Office: Burgos Street corner GV Street, Bacolod City
Price: PhP1,800,000 to PhP11,470,000
Image: Belle Arte Residential Condominiums
Belle Arte Residential Condominiums
is an art deco inspired condominium building with 67 residential units. The design of the building is inspired by a heritage house named
Daku Balay
(big house) which is adjacent to the property. Marosvill Development Corporation is the developer of Belle Arte Residential Condominiums which is owned by the Villanueva family. Among the amenities planned for the project are a
modern fitness center
, 24-hour concierge services, trained housekeeping, and travel coordination service.
4. Lumina Homes Bacolod
Address: Brgy. Vista Allegre, Bacolod City, Negros Occidental
Office: Unit 14&15 St. Francis Bldg.(Former Pag-Ibig Bldg.), Bacolod City
Price: Starts at PhP500,000
Image: Lumina Homes Bacolod
Lumina Homes Bacolod
defines affordable city living in the Philippines.
Budget-friendly housing
brand, one of their key strengths, attracts many start up families. There are a lot of advantages in buying a home at Lumina, but one of them is its accessibility to Bacolod City's business districts and commercial centers. The development features complete amenities like covered basketball courts, community halls, playgrounds, guarded access points, and a perimeter fence. All of these features with a price that is pocket-friendly makes it a very ideal investment especially if you are just starting up a family.
Address: Barangay Zone 15, Circumferential Road, Talisay City
Office: 27th Lacson Street, Bacolod, Negros Occidental
Price: Starts at PhP851,000
Image: Camella Homes Negros Occidental
If you are a young couple looking for a new home in Bacolod where you can start anew, then this is your best choice! Whatever your preference is, whether it's a condominium or housing,
Camella Homes Bacolod
has it all. In housing, there's a rising community in a 23-hectare house and lot development. And in condo living,
Camella Condo Homes Bacolod
is worthy to consider. The good thing about this developer is that they strategically placed their projects near hospitals, schools, government centers, and recreational places, making it a convenient spot to live in which, the best for startup families.
6. The Enclaves
Address: Ayala North Point, Talisay City
Office: Paseo Verde Building, Lacson Street, Bacolod City
Price: Starts at PhP2,200,000
Image: The Enclaves Northpoint
The Enclaves at Northpoint is a community bordered by Matab-ang River and is conveniently located at the center of Talisay City, with Bacolod to the south and Silay to its north. This property is ideal for start-up families looking for a home that provides them with enough space with a very reasonable price. The development is carefully designed to foster a relaxing and intimate atmosphere for startup families, and also has a complete range of residential, office, retail, and educational facilities so that you can do what you have to do with utmost ease.
Make sure to visit
Yoorekka
to learn and find out more about the top real estate developers in Bacolod.
With numerous real estate developers vying for your investment, you have to make sure that the one you'll choose fits for you and your future family.
Source:
[1] https://bit.ly/2vHMbgk