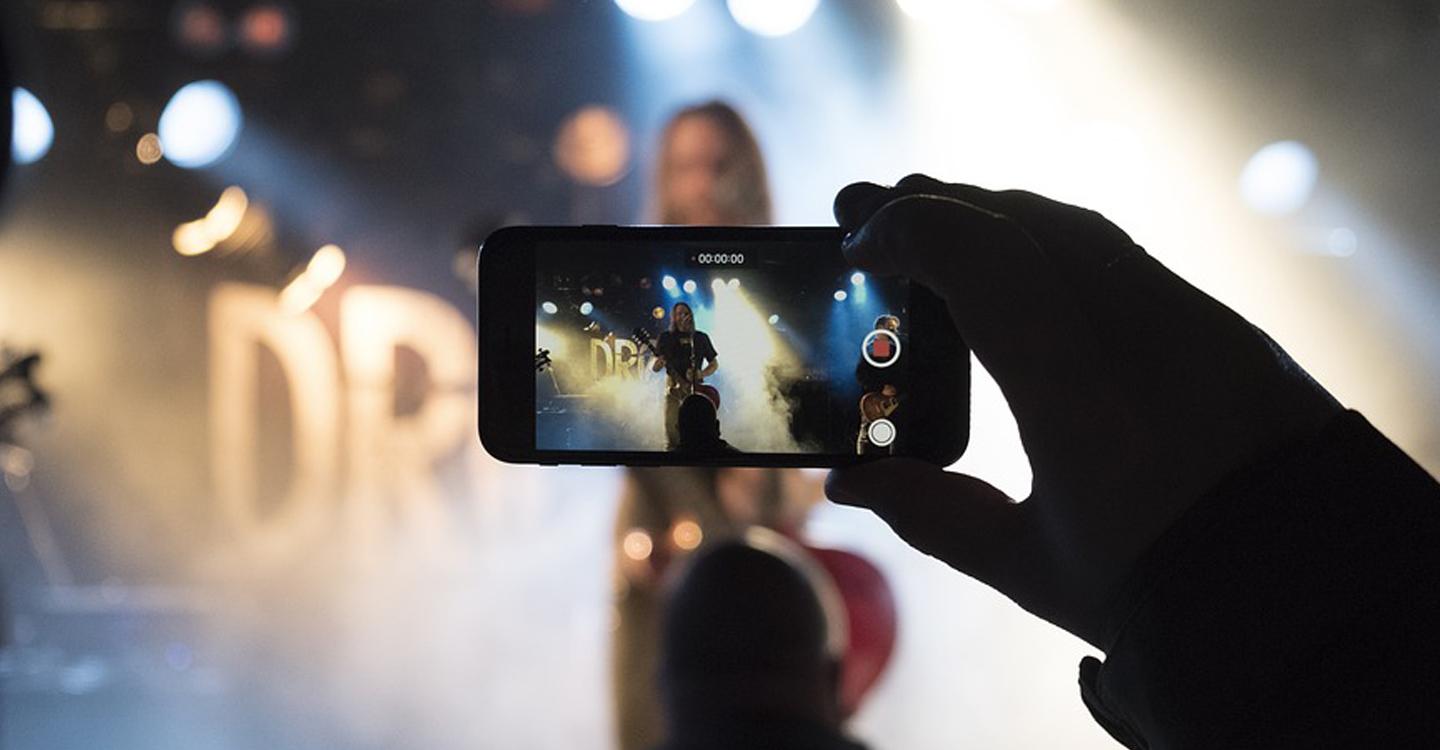 Bikini, beaches, and tan lines are what we usually think of when it's summer. During this season, frolicking in white sand beaches, scuba diving, and going on road trips occupy most of every Fiipino's time. However, if you want to try something new for the summer, you can choose to go to these exciting
events in Bacolod this May 2019
. Although there isn't a wealth of choices for the month, the diversity and variety in the happenings more than make up for it. With
concerts
, live shows, and even a Konmari event, you're definitely in for an interesting time! Keep reading to see the
events in Bacolod for May 2019
that you should attend!
1. Sweet Shadow Tour
When: May 4, 2019
Ticket Prices:
VVIP - PhP2,650
VIP - PhP1,060
Silver - PhP375
Image: IV of Spades Facebook Page
Indie rock band IV of Spades will have its Sweet Shadow Tour 2019 in Bacolod City this 4th of May. Since their rise to fame, the band has been nominated for several music awards both here in the Philippines and internationally. Last year, the band released their single "Mundo" which gained a lot of positive feedback in the Philippines. Tickets of the event are available at SM Tickets and selected Imart branches.
Tip: Like the band's aesthetic? Don a 70's inspired outfit when attending the show.
How to get to the SMX Convention Center: Take a Bata, Mandalagan, or a Shopping-La Sall-bound jeepney and ask to be dropped off at SM City Bacolod.
2. Konmari Workshop in Bacolod
When: May 4, 2019; 3:00 PM to 5:00 PM
Where: Stonehill Suites, 18th Street, corner San Agustin Dr, Bacolod
Registration Fee: PhP750
Image: Clean X Facebook Page
Do you need to declutter your space but don't know how to? In this workshop, you can learn how to use the Konmari method to tidy up your things and transform your life with the certified Konmari consultant, Ms. Christine Dychiao.
Marie Kondo, who is famously known for her Konmari method of organization, is the star in Netflix's hit "Tidying Up With Marie Kondo." Not only that, she has also been featured in different major television and radio programs in Japan and other international media. With her five books on organizing, she teaches her readers how to properly organize their homes and keep only things that "spark joy" and discard those that are not needed.
Tip: Write notes and be attentive during the workshop in order for you to make the most out of it.
How to get to Stonehill Suites: From the main roads of Bacolod, either ride the public utility vehicle bound for Bata or Mandalagan and asked to be dropped off in Starbucks, Lacson. Walk a few steps and you will see Stonehill Suites.
3. Double Trouble
When: May 18, 2019; 2:00 PM to 5:00 PM
Where:
Kapebro Hub
,
Lacson St, Bacolod, Negros Occidental
Ticket Price: PhP100
Image: iKON Facebook Page
Fans of iKON, especially Double B, are all invited to take part in iKON Negros' event, Double Trouble: Double B Cup Sleeve Event and Fan Gathering. This May 18, 2019, from 2:00 PM to 5:00 PM, fans all over Negros will get the chance to meet fellow fans and talk about their shared interests. Tickets are priced at PhP100 and are inclusive of freebies and special prizes. In order to secure a slot to get the cup sleeve, you must purchase any drink in the café.
Tip: Don't be shy in approaching other fans. Mingle and make new friends!
How to get to Kapebro: Either ride a public utility vehicle bound for Bata or Mandalagan from the main roads of Bacolod and ask to be dropped off at Kapebro.
4. December Avenue Live In La Salle Bacolod!
When: May 18, 2019
Where: La Salle Coliseum, La Salle Avenue, Bacolod
Ticket Prices:
General Admission - PhP100
Bronze - PhP300
Silver - PhP500
Gold - PhP700
Image: December Avenue Facebook Page
December Avenue's rapid rise over the years has garnered them a lot of fans, from the time they released their first single, "Time To Go" in 2010 to their fame after producing hits like "Sa Ngalan ng Pag-ibig" (In the Name of Love), "Bulong" (Whisper), and "Kung Di Rin Lang Ikaw" (If It Can't Be You). They continue to give their fans songs about life and moving on, and if you want to hear these songs live, catch December Avenue together with ODD, Project Orange, and the Good boys in Bacolod this 18th of May 2019.
Tip: Eat a complete meal before the show so that you won't have to go out.
How to get there: From the main streets of Bacolod, ride a public utility vehicle bound for Eroreco or Shopping La Salle Libertad and asked to be dropped off in the University of St. La Salle gate 1. You will instantly see the coliseum once you enter the premises of the campus.
Visit
Yoorekka
to learn more about the newest happenings and attractions in Bacolod City or Negros!