With major celebrations this week, it is expected to be hectic in Boracay. Promotional events from hotels and restaurants for Valentine's Day on Wednesday can be anticipated. The date also coincides with Ash Wednesday which is a special tradition for Roman Catholics. More so, tourists are expected to flock to the island for the Chinese New Year which falls on a Friday, setting off a long weekend vacation. The festivity is considered as the biggest crowd-drawer of Boracay.
Heavy traffic
Image: Writer
A heavy flow of traffic especially in the major streets of Boracay will be expected with the influx of tourists this week. Long lines of passengers can also be anticipated at Cagban and Caticlan Jetty Ports. Aside from the increase in tourist arrivals, construction work for the Boracay drainage system also contributes to the traffic. Workers are speeding up the construction of the project to reach the 2020 target. The drainage system is eyed as a solution to the flooding problem in the island.
Chori burger snack
Image: Mark Ramas Ramirez
Chori
burger, made of slices of grilled chorizo in a bun, is a popular street food and
light snack in Boracay
. A sweet and spicy sauce is usually added to the burger. It can be found in several food stalls along the beachfront starting in the afternoon until the evening. It is usually sold at PhP45. Bigger restaurants in the island have also made their own version of the famous snack.
ATV ride
Image: Edmarie Silvestre
Locals and tourists who want to experience an outdoor adventure can ride an all-terrain vehicle (ATV). This can be done on Mt. Luho or near Ilig-Iligan Beach in Barangay Yapak. A practice drive on how to operate the vehicle is done before each activity. ATV riding can be done at the main roads in the northern part of the island. Guest can also have a short stopover at the Mt. Luho viewpoint to enjoy a panoramic view of Boracay. ATV rental costs PhP1,000 per hour.
Fashion accessories
Image: Marilen Dionisio Valente
Fashion accessories such as bracelets, earrings, necklaces, and anklets are favorite
souvenirs from Boracay
. Most of these accessories can be customized with names of people. Some accessories are made of wood and plastic. Others are made of puka shells taken from Puka Beach. These accessories can be bought from local vendors at the beachfront and other shopping centers in the island. Accessories are sold as low as PhP20 per piece.
Music fest and card-making worksop
Image: Station X Boracay
Diners can expect different events from restaurants and bars in Boracay this Valentine's Day. One of this is the Rockeoke event of
Station X
at
Hue Hotels and Resorts Boracay
featuring local band Sandbox. During the event, guests who will sing a song on stage can also get a free Jack's Date cocktail from
Prisma Bar
. The first 30 customers to attend the event will also get free drinks. From 11:00 AM to 7:00 PM, a Valentine's Day card-making workshop for kids will also be held at Station X.
Less crowded beaches in Boracay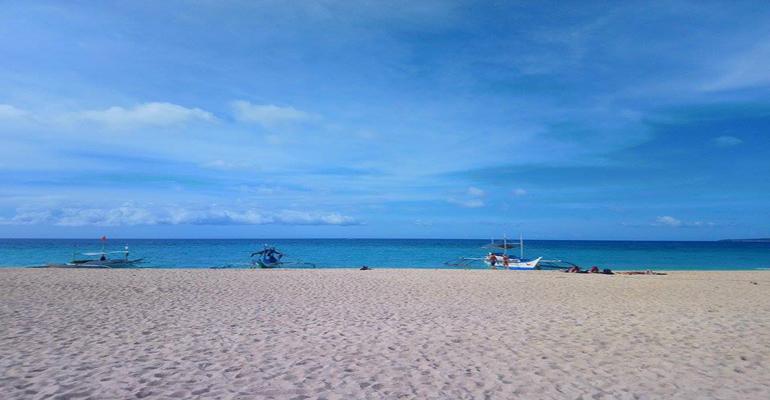 Image: Writer
White Beach is expected to be packed with people because of the Valentine's Day and the Chinese New Year celebrations. Travelers can choose to go to less crowded beaches like Puka Beach and Ilig-iligan Beach. Both beaches are located at the northern part of the island. Puka is known for its sand made of puka shells while Ilig-Iligan is a popular spot for snorkeling and swimming. Travelers can charter a tricycle to the area for PhP150.
Resort razed by fire
Image: Boracay Informer
Nami Resort Boracay
, a high-end property in Barangay Balabag, remains closed after a major fire which happened last January 31. The fire lasted for almost three hours. The Bureau of Fire Protection-Boracay estimates that damage to the property from the fire was worth at least PhP20 million. No casualty and major injuries were reported during the incident.