Due to quarantine measures in place, some of these destinations and stores might be temporarily closed. Please coordinate with the management or local government before visiting.
The cold breeze, magnificent scenery, delectable authentic foods, friendly taxi drivers, and the lavishly hospitable locals are just some of the
reasons why people keep coming back to Baguio
. And one way to bring home the experience is to buy souvenirs that will remind you how
Baguio
made you feel during your stay.
Image: Albien Sison
Every tourist, first timer or not, always visits Mines View Park—not only to buy souvenirs but also to witness the stunningly beautiful view of the mountainous stretch where local houses are aligned to each other.
Typical
Baguio pasalubong
such as
peanut brittle
,
lengua de gato
(sweet butter cookies)
,
chocolate flakes
,
knitted apparels
,
walis-tambo
(reed broom)
,
strawberry and ube
(purple yam)
jams
,
crinkles
,
strawberry wines
, and more can be found here.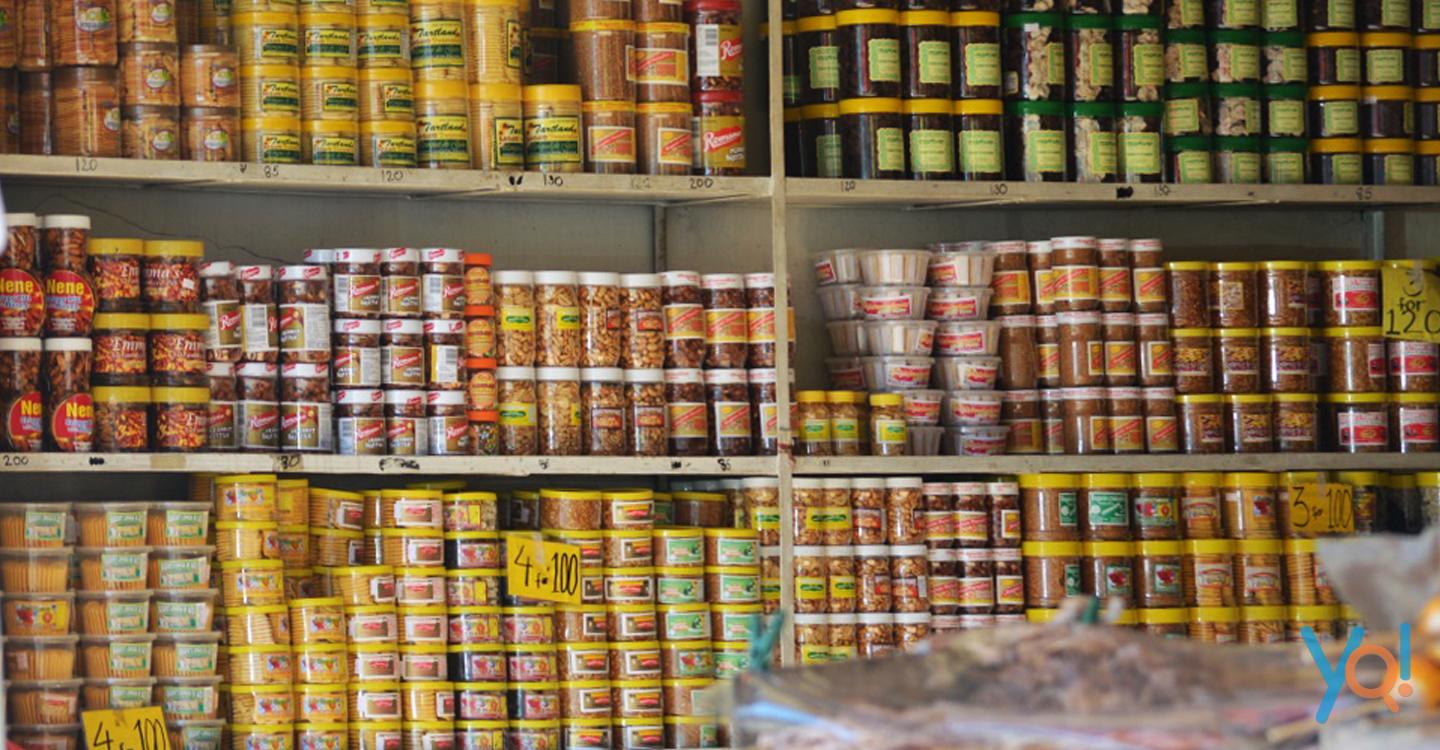 The street is lined with pasalubong shops that offer the same kinds of goods and local delicacies so it's wise to survey for prices before deciding to buy. They offer bulk packages like eight assorted products for P100 or four small containers of chocolate/milk flakes for PhP250. The Baguio walis-tambo, notorious for being the most requested pasalubong by our moms, are sold for PhP100 for 3 pieces.
A few minute walk from the park will bring you to Good Shepherd Convent, which is best known for their delectable ube jam. Their ube jam costs PhP350 per 12-oz bottle and PhP564 for a 24-oz bottle.
You may ride a jeepney from Baguio Central Business District (CBD) to Mines View Park for PhP10 minimum fare. If you want to go on a side trip to other parks, like The Mansion House and Wright Park as well as the grotto, you may hail a taxi cab and pay for the metered rate. Taxi cab rates in Baguio are way cheaper compared to those in Manila. If you are a fan of the Grab app, you can also use it there!
Nobody would dare miss the famous Burnham Park. More than being a walk-friendly park, it also serves as a fun place to go on boat riding. After a long walk, you can then go on a shopping binge.
What to buy
Artistically designed Baguio t-shirts are sold for PhP150 each but you can get discounts for bulk purchase. Sizes available are from extra small to extra-large; there are also sizes for kids.
Knitted bags and coin purses are also available in every stall, which has them in almost the same price as they do at Burnham Park.
Find Baguio City Public Market, walk a little further from there and you'll see road signs that will direct you to Burnham Park. While you can reach Burnham Park by walking from the market, riding a taxi cab is also an option.
3. Baguio Night Market
Those who are fond of thrift shopping should never miss the night market experience! The night market starts at 8:00 in the evening—when Session Road is mandatorily closed to give way to the vendors.
What to buy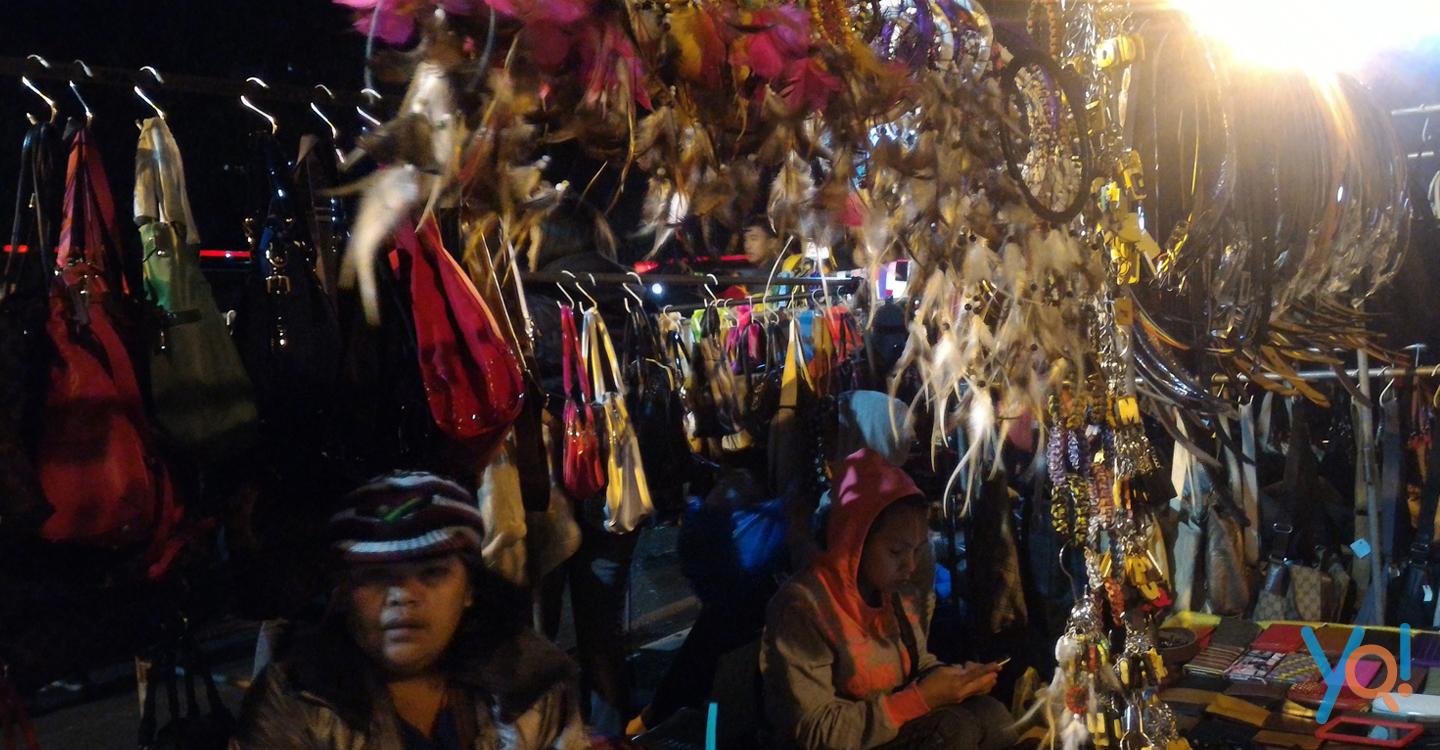 Aside from second-hand branded apparels, this place also has a stock of native pasalubong from North Luzon. And when we say pasalubong from Northern Luzon, we mean everything woven and wooden. Pangkamot (back scratcher) is an example.
The night market is like a grand ukay-ukay (thrift items) festival. Shoals, jackets, cardigans, knitted long-sleeved blouses, coats, and parkas are the most favorite displays at the night market. Cardigans are available at 3 pieces for P100 while other thicker coats are tagged PhP150. Baguio's night market is definitely a haven for those who fancy cheap but good quality fashion clothing.
From Session Road, head to Lower Mabini St., leading to Harrison Road.
August 2020 Update: Due to quarantine measures in place, the Baguio Night Market has been temporarily suspended. Please check the Facebook page of Baguio City's Public Information Office for a more up-to-date status of the market.
4. Strawberry Farm (La Trinidad, Benguet)
Before La Presa became the strawberry and carrot capital of the Philippines, as popularized by the local television series, "Forevermore," the Strawberry Farm at La Trinidad, Benguet was once the most renowned strawberry haven for tourists. The Strawberry Farm lets the tourists experience strawberry picking, not to mention that this location is also surrounded by selections of favorite pasalubong.
YOU MAY LIKE:
What to buy
They offer a free taste of strawberry wine! The iconic sundot-kulangot (a type of rice cake from Baguio) is also available here. The strawberry wine (sold by the bottle) and sundot-kulangot are both priced at PhP100 for 3 pieces.
Images: WINE From Baguio City Facebook Page
Meanwhile, there are also non-food items such as cardigans, bags, and coin purses. The purses cost PhP100 for 3 pieces. Cardigans are offered at PhP250 but they can give it to you for PhP200 to PhP180 if you haggle. Bags can cost from PhP200 to PhP450, depending on the size.
Ride a jeepney at Rizal Park bound to La Trinidad. Remind the driver to drop you off at the Strawberry Farm. You have to walk a few meters before you get to the farm. You may also hail a taxi and pay for the meter.
More Pasalubong Shops
Photo from Baguio Craft Brewery
Restaurants like Café by the Ruins, Calajo, and Ili-Likha Artist Village also market local produce for you to take home. They have turmeric, mangosteen concentrate, specialty breads, local vinegar, jams, and Benguet coffee grounds, among others.
In addition, you can bring home to your dad the taste of Baguio brew from Baguio Craft Brewery. Their beers come in various flavors. Recently, they started serving ladies' drinks or the Poor Man's Red Velvet.
Now, we hope you appreciate that Baguio City always has something to offer in terms of delightful pasalubong items. We advise you to bring extra luggage because it is possible to lose control during your shopping spree.
Nevertheless, this list is just a glimpse of what wonderful things and experiences to expect in Baguio. The City of Pines has a lot more gems to be discovered. We encourage you to go on an adventure and share your tips with us!
Note: Prices may have changed per store/stall after Yoorekka's visit in Baguio City.
This article was originally published in Yoorekka on August 03, 2016.