Due to quarantine measures in place, some of the stores might be temporarily closed. Please coordinate with the management or local government before visiting.
Are you the kind of traveler who loves to bring home
pasalubong
, or keepsakes from places you've visited, so that you can share with your loved ones the good times you had while you were on your trip? As it turns out, most of us Filipinos are quite fond of buying and giving
pasalubong
, however big or small. What matters is that we think of our loved ones even though they were not with us during our travels.
If you are a seasoned Baguio traveler, however, you must already be tired of the same old stuff people always expect from Baguio. This is where the non-traditional
pasalubong from Baguio
come in. So here we go.
YOU MAY LIKE:
1. Local Art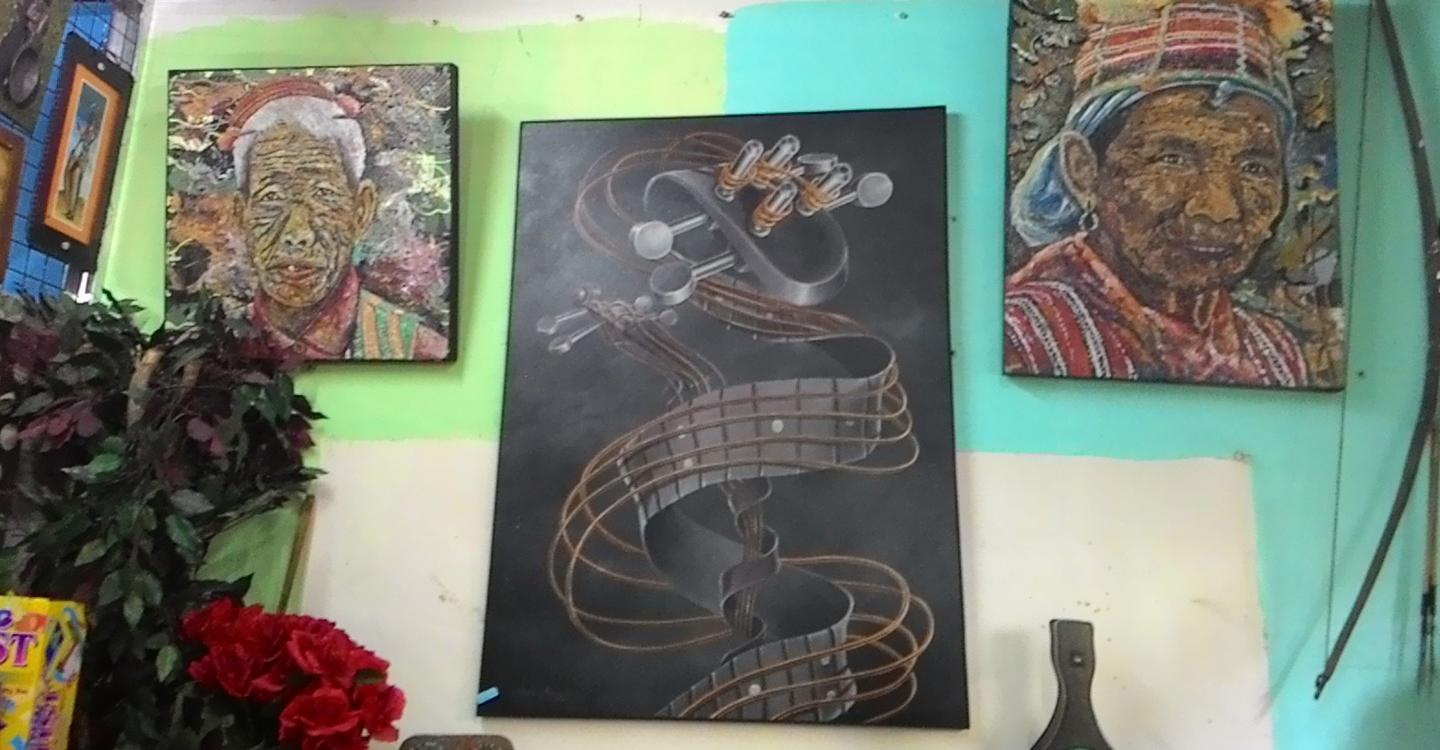 If you want to get something artsy, there is no need to spend a fortune. Most people are hesitant to buy artwork because it is usually expensive, especially fine art such as paintings and sculptures. But this is not the case with
what you can find in Baguio
. You can go for some stone art and wire art. They are not as expensive as canvas paintings and we'll tell you where to get them.
Bigger sculptures of
Igorot warriors
, dancers, eagle's nest, and dragons made in aluminum wire could be pricey. But the pair of Igorot dancers is the best buy—you get a unique artwork and a true representation of the
indigenous people of Baguio
at the very affordable price of PhP480. If you are looking to impress a boss or any one of the higher-ups in the office, this would be the perfect pasalubong .
Where to Buy: Head on down to a homegrown second-hand bookshop called Bookends. Specifically, go to their branch on T. Claudio St. near United Coconut Planters Bank (UCPB), just off Session Road.
2. Unique Cordilleran Crafts
Weaving is unique among Cordillerans, the different weaving styles of each Cordilleran group are also represented. The handwoven fabrics are sold by the meter, ranging from PhP352 per meter for the common ikat designs, to PhP780 per meter for rare designs, such as those from Abra.
The loom woven fabrics are perfect for dresses or formal wear, which can be a great gift for your mom or your aunt. It is also used to make bags, shoes, and accessories. There are luggage tags made of synthetic leather and woven fabric, priced at PhP75 each. There are also billfolds (PhP130), tablet cases (PhP250), and traveling kits (PhP250 to PhP300 depending on the size) made of the colorful fabrics.
Where to Buy: Visit Easter Weaving Room located along Easter Road in Guisad, right next to Easter College (formerly known as Easter School). It is virtually as old as Baguio City itself, having been established by the Episcopal Church in 1909, the same year as the foundation of the city.
YOU MAY LIKE:
3. Local Food Favorites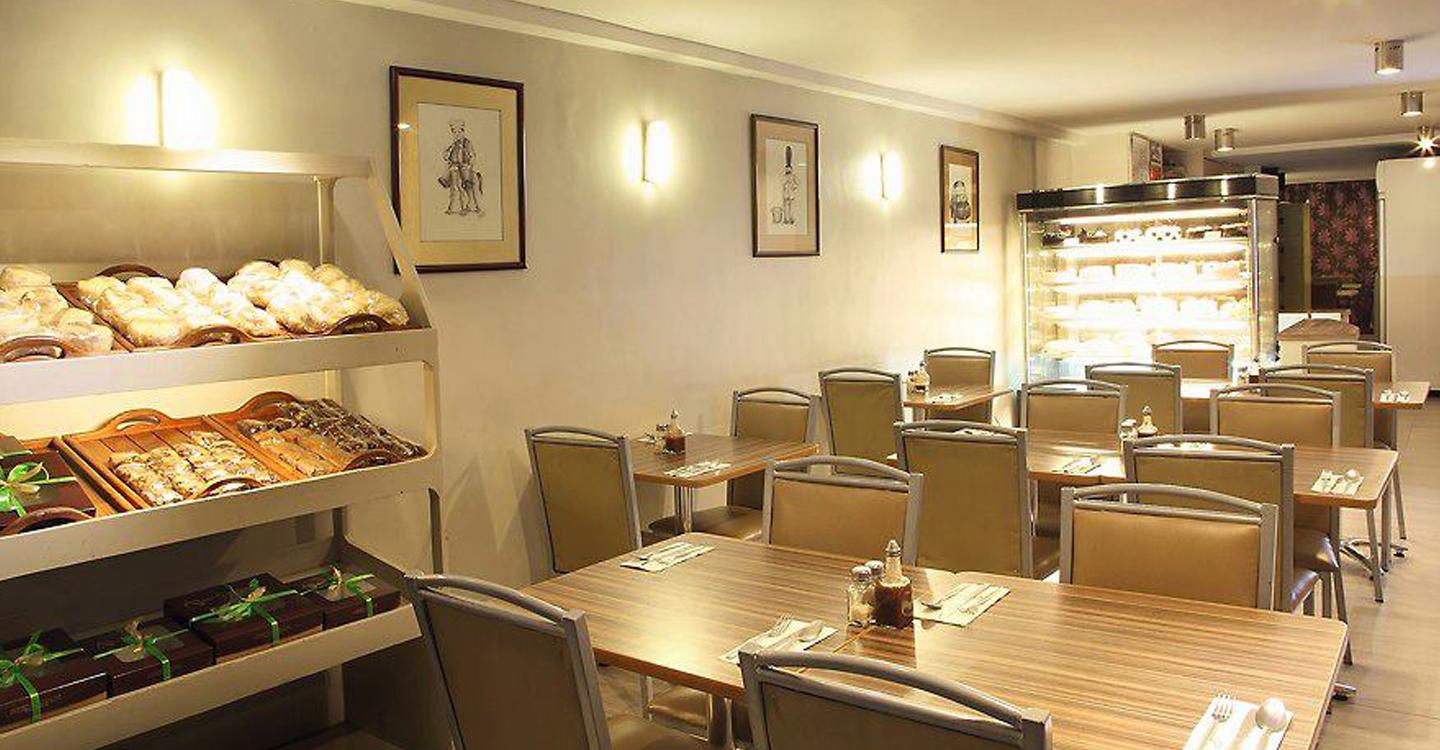 As most Pinoys love to eat, food items are very
popular pasalubong treats
. But instead of getting the usual strawberry jam, why not get strawberry shortcake? ? It comes in three sizes: six, eight, and 10 inches. The prices range from PhP310 to PhP600, and normally consumed on the same day it is bought. If you're taking an air-conditioned bus back home, or driving your own car with air-con, you can definitely bring home some cake.
Where to Buy: Vizco's Restaurant & Cake Shop is a homegrown bakeshop and restaurant located along Session Road, near PortaVaga Mall.
Tips for Travelers
Getting to Baguio is now a breeze, with three bus lines plying the Manila-to-Baguio route on a regular basis. Victory Liner is with the most number of trips, with air-conditioned buses leaving at one-hour intervals from their Pasay and Cubao stations combined. They also have deluxe, non-stop air-conditioned buses that cost almost double the fare of an ordinary air-conditioned bus, but offer the convenience of a shorter trip and a less crowded ride. But of course, traveling via a private vehicle is still the most comfortable, especially if you're driving through SCTEX and TPLEX. Be prepared to pay for higher toll fees, though, compared to when there was just the Northern Luzon Expressway (NLEX).
You can always take one of Baguio's many taxis to take you where you want to go. Or you can go on foot! Yes, especially in the central business district. Who knows what else you may discover around the corner?
Make sure to visit
Yoorekka
to learn and find out more about the best pasalubongs in Baguio City.
All photos are credited to the writer.
Prices may change without prior notice.
This article was originally published in Yoorekka on February 24, 2017.